The Artistry of Eric Stough: Animation and Film Production Maestro!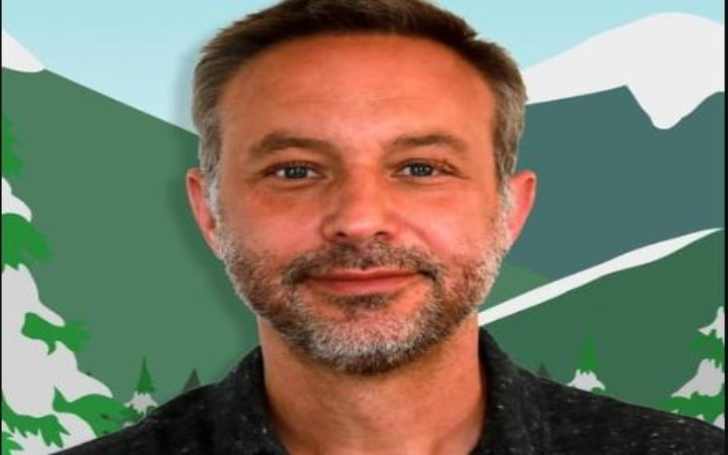 Eric Stough is a prominent figure in the world of animation, known for his outstanding contributions to the entertainment industry. Born on February 13, 1972, in Evergreen, Colorado, Stough's creative journey led him to become a highly respected animator, writer, and director.
He is best recognized for his extensive work on the long-running animated television series "South Park," where he served as a key collaborator with creators Matt Stone and Trey Parker. Stough's role as animation director on the show was instrumental in shaping its distinctive visual style and comedic timing, contributing to its iconic status.
Is Eric Stough Married or Single? Know About Eric's Wife and Girlfriends
Eric Stough is presently unattached and not in a relationship. Limited details are available regarding his past romantic involvements or any prior engagements.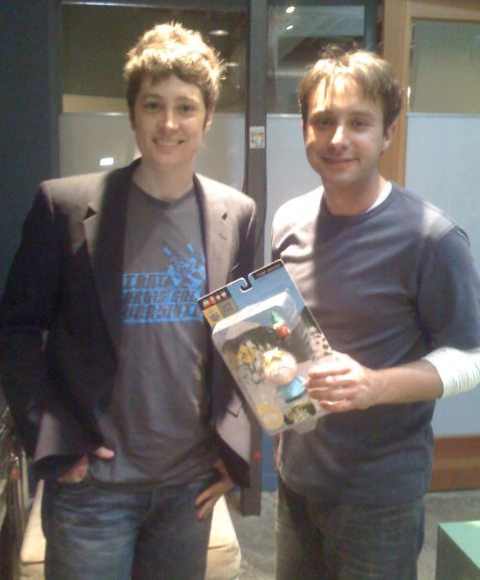 According to available records, he does not have any children. There is the possibility that Eric may find love in the future, but for the time being, the accomplished writer is embracing a single lifestyle.
Eric Stough Movies and TV Shows
Eric Stough is a pivotal figure in the world of animation, best known for his enduring collaboration with Matt Stone and Trey Parker, creators of "South Park."
Their journey began with the viral short film "The Spirit of Christmas" in 1995, leading to the birth of the iconic show on Comedy Central in 1997. Stough, the first crew member hired, continues to serve as the show's producer and animation director.
His contributions extend to various South Park-related projects, and he even inspired the character Butters due to his sheltered upbringing. Stough's vocal talent briefly graced the character Kenny McCormick in select episodes.
Great Work on South Park
Eric Stough's remarkable career has been closely intertwined with the iconic animated series "South Park." Since its inception in 1997, he has held key roles as a producer and animation director, contributing significantly to the show's enduring success.
His involvement extends beyond these roles, as he also provides the distinct "un-muffled" voice for the character Kenny McCormick in select episodes. Stough's dedication to the franchise is evident in various South Park-related projects, including documentaries like "6 Days to Air: The Making of South Park" and recent TV films like "South Park: Post Covid,"
Further, he has worked in "South Park: Post Covid: The Return of Covid," "South Park: The Streaming Wars," and "South Park: The Streaming Wars Part 2." These contributions underscore his ongoing commitment to the irreverent and beloved world of "South Park."
Box Office Collections
Eric Stough's early career included roles in notable films created by the "South Park" team. In 1993, he worked as a production assistant on "Cannibal! The Musical," a darkly comedic movie loosely based on the true story of Alferd Packer, a figure in a gruesome journey that left his fellow travelers dead and partially consumed.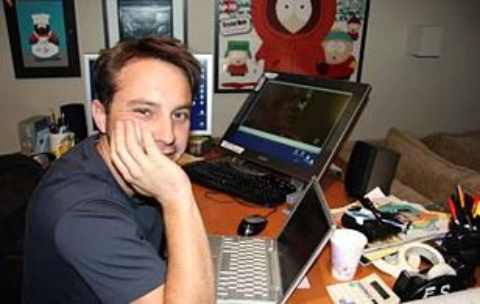 The film featured Trey Parker (credited as Juan Schwartz) as Packer and was produced with a modest budget of $125,000. In 1997, Stough played a crucial role in the film "Orgazmo," and in 1999, he directed "South Park: Bigger, Longer & Uncut," which achieved significant success, grossing $83.1 million against a $21 million budget.
His contributions extended to the 2004 film "Team America: World Police," which earned $51 million worldwide with a budget of $32 million.
Eric Stough's Net Worth and Salary in 2023
Eric Stough, an accomplished American animator and producer, has earned acclaim for his outstanding contributions to the world of animation. As of 2023, his impressive career has culminated in a substantial net worth of $6 million.
Stough's remarkable fortune is a testament to his talent and dedication to his craft, as he has consistently delivered exceptional work.
In the realm of animation, senior animators typically command an annual salary exceeding $101,000, but given Stough's position as a top professional in his field, his income is undoubtedly even more substantial. Estimates suggest that he earns well over $300,000 annually, reflecting his stature as a prominent figure in the industry.
Awards and Nominations
Eric Stough's illustrious career in animation has earned him well-deserved recognition and accolades. Notably, he has received an impressive 14 Emmy Award nominations and emerged victorious in five instances, all in the "Outstanding Animated Program" category, underscoring his pivotal role in the success of "South Park."
His contributions also led to the receipt of a prestigious Peabody Award, a testament to the show's cultural impact. Furthermore, Stough's talent extends beyond television, as he secured awards for his short film "Revenge of the Roadkill Rabbit" at the 2000 Athens International Film and Video Festival, showcasing his versatility in the world of entertainment.
In the realm of video games, Eric Stough was credited, alongside Bruce Howell and Adrien Beard, for a Game of the Year nomination at the 2014 National Academy of Video Game Trade Reviewers (NAVGTR) awards, further illustrating his diverse creative achievements and contributions to the industry.
Age, Bio, and Early Years
Born on July 31, 1972, in Evergreen, Colorado, Eric "Butters" Stough is a renowned American animator and producer. His early life was marked by a well-rounded and sheltered upbringing, where he diligently followed instructions.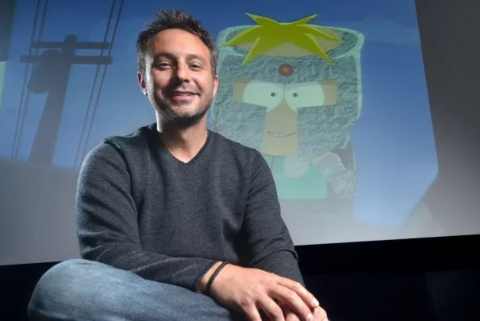 It was during his formative years that he crossed paths with Trey Parker at the age of 13. This serendipitous encounter would shape their futures as creative collaborators.
As teenagers, they not only shared the stage in school musicals but also embarked on joint ventures in filmmaking during their time at Evergreen High School. This early partnership laid the foundation for the remarkable careers that awaited them in the world of entertainment.
Must See: Animator, Kelly Asbury Dies at Age 60
Degree in Film
Eric Stough's passion for animation was evident from a young age, and he dreamt of becoming a "great Disney animator," despite facing challenges in drawing skills. His educational journey led him to the University of Colorado at Boulder (UCB), where he initially enrolled in the art department.
However, it was Trey Parker who persuaded him to switch to the film department, recognizing that this would enable Stough to create animated films without the need for extensive drawing proficiency.
During his college years, Stough also gained valuable experience through an internship at Jim Henson Productions. In 1995, he successfully completed his studies and graduated with a degree in film.
For More Contents Stick To Glamour Fame
-->