'The Exorcist' and 'Game of Thrones' Star Max von Sydow Dies at the Age of 90
Published Tue Mar 10 2020 By Eden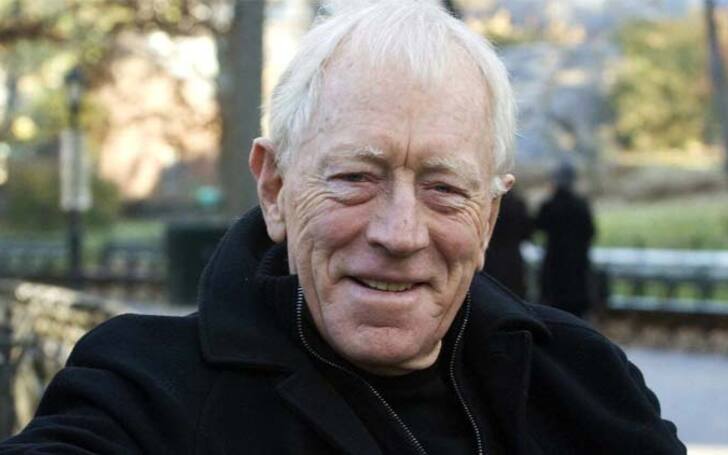 Swedish actor Max von Sydow passes away at the age of 90.
Max von Sydow, best known for his role as 'The Priest' on the classic Supernatural horror 'The Exorcist' (1973) and as the 'Three-Eyed Raven' on the HBO fantasy drama 'Game of Thrones' (2016), passed away at the age of 90.
Besides his presence in Hollywood, the veteran actor was popular amongst the art-house audiences through his work with Swedish director Ingmar Bergman.
Sydow's agent broke the news on Monday, revealing the actor peacefully passed away on Sunday, March 8.
Watch: Game of Thrones S04E10 - Bran meets the Three-Eyed Raven
Max von Sydow, born in Sweden and a French citizen since 2002, made his screen debut in the Swedish film 'Only a Mother' (1949). As per IMDb, he's got 167 acting credits to his name, but his most notable role came in 1973 as the famous priest in the controversial 1973 movie 'The Exorcist,' directed by William Friedkin.
Do Not Miss: Game of Thrones' Joffrey Baratheon Star Jack Gleeson is Returning to TV
The actor came close to winning the Academy Awards on two occasions. He received his first nomination in 1989 for Best Actor in an epic film 'Pelle the Conquerer.' Two decades later, Sydow was nominated for an Oscar once again; this time for the Best Supporting Actor in 2012 for an American drama 'Extremely Loud & Incredibly Close' (2011).
Check out: Star Wars The Force Awakens European Premiere Interview - Max von Sydow
Four years later, the two-time Oscar nominee received his first Emmy nomination for the guest portrayal of 'Three-Eyed Raven' in an epic HBO drama 'Game of Thrones' (although the final season left a lot to be desired).
Funeral arrangements for the deceased actor are yet to be publicly disclosed.
Visit Glamour Fame for more breaking news of your favorite celebs.
-->