The Fortune Behind the Stunts: Robbie Knievel's Net Worth and Financial Success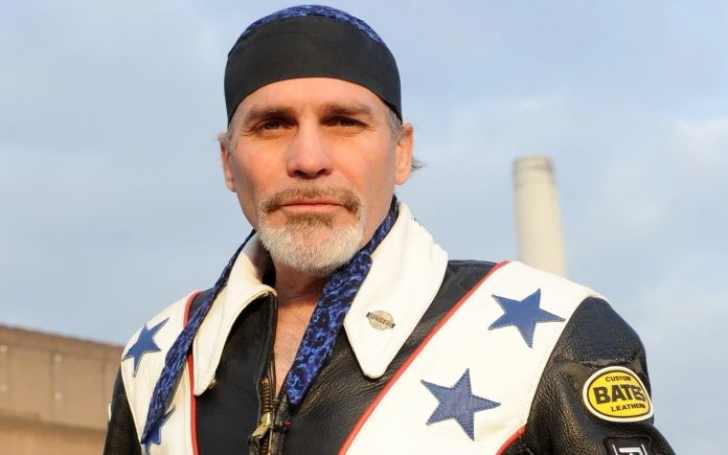 Robbie Knievel was a renowned American daredevil and stunt performer, following in the footsteps of his iconic father, Evel Knievel. Born on May 7, 1962, in Butte, Montana, Robbie Knievel inherited his father's passion for thrilling motorcycle jumps and death-defying feats. Over the years, he has gained recognition for his own extraordinary stunts, often exceeding the expectations set by his famous father.
Robbie has successfully executed numerous high-risk motorcycle jumps, leaping over vehicles, canyons, and even the fountains at Caesars Palace in Las Vegas, famously replicating one of Evel's most infamous jumps. His daredevil career has made him a prominent figure in the world of extreme sports, carrying on the Knievel legacy with his own unique style and daring spirit.
Robbie Knievel's Net Worth in 2023
Robbie Knievel, the American motorcycle stunt performer and son of the legendary Evel Knievel, achieved great notoriety during his career. At the time of his unfortunate passing in January 2023, he had amassed a net worth of $2 million.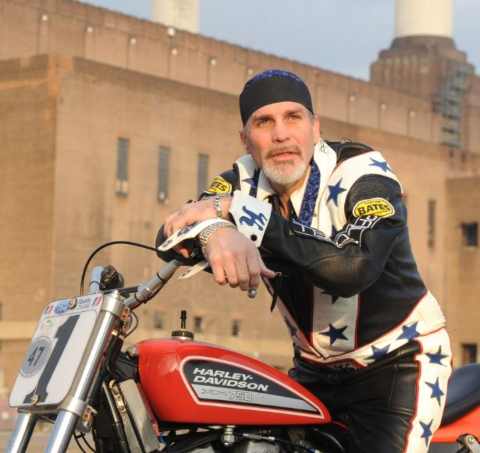 Following in his father's footsteps, Robbie dazzled audiences with his daring feats, often broadcast live on television. Two of his most iconic jumps include the 1989 Caesars Palace leap and the 1999 Grand Canyon jump.
His annual income was estimated to exceed $150,000, a testament to his success in the world of daredevil stunts and his commitment to carrying on the Knievel legacy.
His Wonderful Motor Cycle Career
Robbie Knievel, the motorcycle stuntman, continued his father Evel Knievel's legacy with daring feats, though he adopted a different approach. He favored Honda CR500 motocross bikes, much lighter than his father's Harley-Davidson XR-750. Yet, he retained some iconic similarities, donning the signature red-white-and-blue V-shaped jumpsuits.
One of Robbie's most significant achievements was replicating his father's infamous Caesars Palace jump, successfully completing it in 1989, 22 years after Evel's failed attempt. This was also Robbie's first televised jump.
He set records, jumping over limousines and making televised attempts over notable landmarks. Notable jumps included the Jockey Club towers gap in Las Vegas, an ambitious Grand Canyon leap, and a locomotive jump in Texas as the new millennium began.
In 2007, Knievel was honored with induction into the Motorcycle Hall of Fame, and his career culminated in 2011 with a jump at the Spotlight 29 Casino in Coachella, California. Robbie Knievel's career embodied both the legacy of his father and his unique contributions to the world of daredevil motorcycle stunts.
Robbie Knievel Movies and TV Shows
Apart from his motorcycle jumping career, Robbie Knievel expanded his horizons into the realm of television. He graced popular shows like "CHiPs" and "Hawaii Five-O" with guest appearances. Then, in mid-2005, he took the lead in his own A&E series, "Knievel's Wild Ride," offering viewers an inside look into his daring adventures.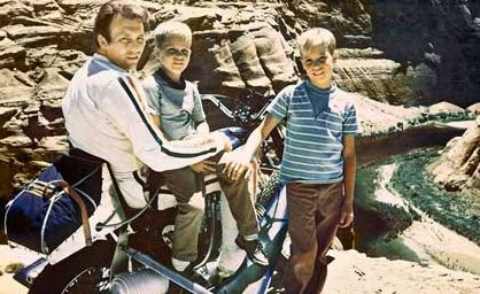 Furthermore, Knievel's life became the subject of the 2017 documentary titled "Chasing Evel: The Robbie Knievel Story." This film delves into the captivating narrative of his life and the legacy he carried as the son of the legendary Evel Knievel.
Beyond the motorcycle stunts that made him famous, Robbie Knievel's television ventures and the documentary shed light on the multifaceted aspects of his intriguing journey in the world of entertainment and daredevilry.
Launched His Own Company
In 2006, Robbie Knievel ventured into the world of custom cycles by establishing his own business in Lake Hopatcong, New Jersey.
Remarkably, even after his unfortunate passing, the company continues to thrive, a testament to Knievel's entrepreneurial spirit and enduring influence in the motorcycle industry.
Actor, Keanu Reeves is has also his own bike company.
Robbie Knievel Relationships and Kids
Robbie Knievel's marital status remained unmarried throughout his life, with no information available regarding any undisclosed marriages. Notably, he was in a relationship with actress Jenny McShane, although the specifics of their relationship remain largely undisclosed.
Knievel was a father to two daughters, Krysten Knievel and Karmen Knievel. Krysten, an actress who played a role in the series "Knievel's Wild Ride," carried on the family's entertainment legacy.
Robbie also had grandchildren named Analise and Kane Guilfoyle, showcasing the enduring legacy of the Knievel family within the realm of entertainment and stunts.
Robbie Knievel Died At the Age of Sixty
According to TMZ, Robbie Knievel spent his last days under hospice care while bravely confronting pancreatic cancer. Sadly, he passed away in the early hours of a Friday morning, with one of his daughters at his side, marking his exit at the age of 60.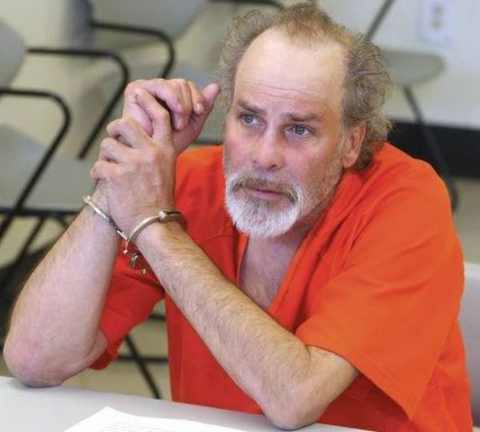 Robbie took immense pride in being a devoted father, leaving behind two daughters, Krysten Knievel, and another Krysten Knievel, who shared in his legacy.
He is survived by his daughters, along with his brother Kelly, and two sisters, Alicia and Tracey, as they cherish the memories of the famed motorcycle stuntman's life and contributions.
Tributes
Following Robbie Knievel's passing, his fans turned to social media to express their grief and pay tribute. One user shared, "Robbie Knievel, the son of the world-renowned daredevil Evel Knievel, has left us. Thank you for the thrills, chills, and memorable moments that entertained the masses. You were truly beloved and will be greatly missed."
Another heartfelt message read, "Rest in Peace Robbie Knievel. I witnessed more of his jumps than his father's. I always cherished those jump specials."
Reflecting on his remarkable resilience, another commenter remarked, "In 1989, Robbie Knievel crashed while attempting a motorcycle jump at Aloha Stadium. Yet, the very next night, he conquered it. His toughness and daring spirit were on par with his father Evel. Rest in aloha to Robbie Knievel," celebrating his enduring legacy.
Stick To Glamour Fame For More Contents
-->