The Fresh Prince of Bel-Air Reunion Trailer Gets Fans Emotional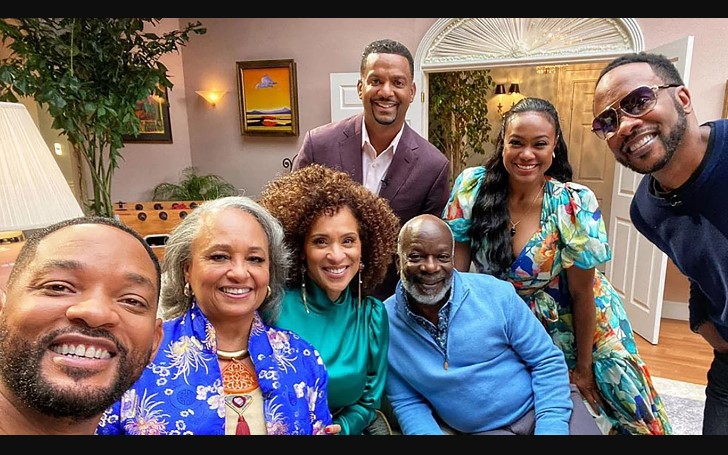 James Avery's appearance on "The Fresh Prince of Bel-Air" Reunion made fans emotional.
Indeed, "The Fresh Prince of Bel-Air" Reunion is happening, Will Smith recently dropped the show's trailer, and fans were all excited and stuff to catch their favorite show's star again together; however, "Uncle Phil's" appearance made them all teary.
Uncle Phil ("Philip Banks") was played by James Avery in the original series; Avery tragically passed way in 2013. According to the released trailer, Uncle Phil's memory will be prominent in the reunion.
The reunion is all set to air on HBO Max after thirty years since the series first premiered. The trailer shows we will be seeing Janet Hubert ("Aunt Viv" before Daphne Maxwell Reid replaced her.)
Also See: Alex Trebek's Wife Jean Currivan Trebek Facts: Here's What You Should Know
Fans got emotional after watching the trailer, but Will's sweet comments about James Avery are flooding social media recently.
In the clips, Smith says,
"James Avery was this 6'4" Shakespearean beast, and I wanted him to think I was good. I fall into his arms at the end of the scene, and he's holding me. The shot pans off, and he whispers in my ear, 'Now that's acting.'"
The whole cast members (Tatyana Ali, Karyn Parsons, Joseph Marcell, Daphne Maxwell Reid, DJ Jazzy Jeff, and Alfonso Ribeiro) are visibly emotional as well.
Twitter is flooded by fans excitement; one fan wrote,
"Oh man.. forget that Boring FRIENDS Reunion they paid millions for... THIS is the one I can not WAIT to watch! Uncle Phil is gonna make me cry 😭😭 , and they got Aunt Viv?!? Damn... The Fresh Prince of Bel-Air reunion is gonna be 🔥🔥"
Another fan wrote,
"First things, first! RIP Uncle Phil, he genuinely so much about what it means to be a good black man, and he'll forever have a place in my heart."
The next fan wrote,
"One day, I'll be able to remember what James Avery gave to us via Uncle Phil & not immediately cry my mascara off...but today ain't that day."
Fresh Prince of Bel-Air will premiere on November 19, 2020, on HBO Max.
You May Also Like: Orlando Bloom Adopts a New Puppy Several Months After His Dog Mighty Died
For more information on your favorite celebrities' lifestyle and other news, stay tuned to Glamour Fame, and don't forget to sign up for the newsletter.
-->