The Kilmeade Love Story: Dawn Kilmeade's Role in Brian Kilmeade's Life!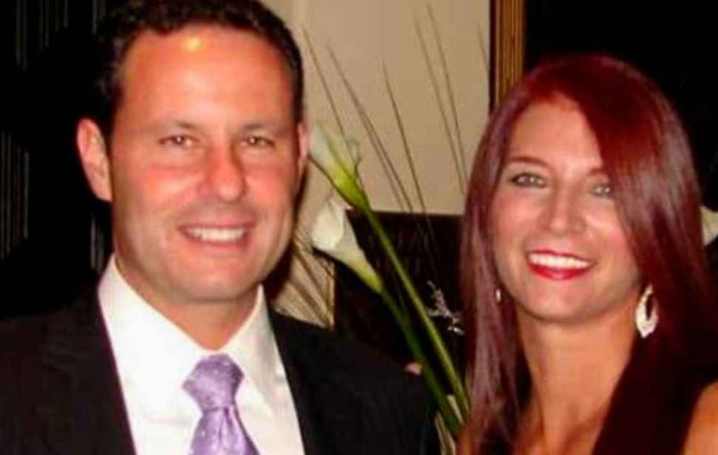 Dawn Kilmeade is well-known as the wife of American TV and radio host Brian Kilmeade. Her husband, Brian, co-hosts Fox & Friends on weekdays and hosts The Brian Kilmeade Show on the radio. Dawn and Brian got married in 1993 and are currently enjoying a happy married life.
Dawn Kilmeade, originally named Dawn DeGaetano, was born on April 17, 1964, in New York City, USA. She grew up with her sister, Denise Durso, and attended a US State University for her education.
Happily Married To Husband, Brian Kilmeade
Dawn Kilmeade, who is married to Brian Kilmeade, has a loving and passionate marriage. They got married on December 3, 1993, in a ceremony attended by family and close friends, with Roman Catholic traditions.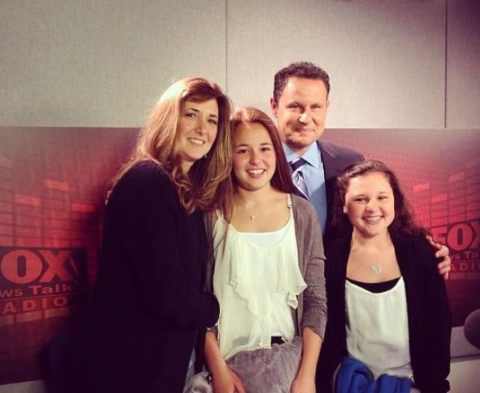 Their wedding was themed around Huey Lewis and The News' song "The Strength of Love." Dawn and Brian are also proud parents to three wonderful children.
Wise Mother of Three Kids
Dawn Kilmeade is now enjoying a happy and fulfilling life as a proud mother of three children. Their journey into parenthood began with the birth of their first child, a son named Bryan Kilmeade.
Later, they welcomed their second child, a daughter named Kirstyn Kilmeade. After raising their two children, the couple decided to expand their family further and welcomed a beautiful daughter named Kaitlyn Kilmeade.
Currently, Dawn and Brian are dedicated to nurturing their children's physical and emotional well-being. They cherish these precious moments of family life together with their three children, creating wonderful memories.
Dawn and Brian Kilmeade's children have all grown up, but the specific dates of their birth remain private. The eldest child attended Syracuse University and successfully earned a degree in sports management. Meanwhile, their two daughters are still in the process of completing their studies.
Did Dawn Kilmeade Appear in TV Shows?
Dawn Kilmeade, the wife of American television and radio presenter Brian Kilmeade, maintains a low profile and has chosen not to share much about her personal or professional life with the public.
It is widely believed that she is a dedicated homemaker, focusing on taking care of her family, raising her children, and supporting her husband in his career. Due to her preference for privacy, there is limited information available about her professional endeavors or personal interests.
Does Dawn Kilmeade Have a Boutique Store in Massapequa?
There have been rumors suggesting that Dawn Kilmeade may be involved in writing as an author and running a boutique in Massapequa. Many are also suggesting that the name of the store is Wild Willow Boutique. However, these reports have not been officially confirmed, and her professional activities remain largely undisclosed.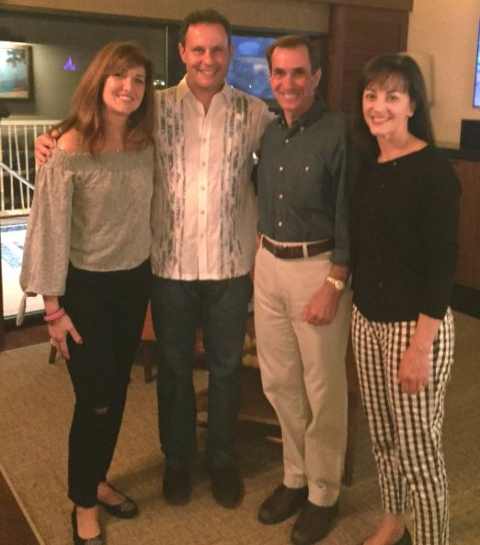 It is worth noting that Dawn Kilmeade has made occasional public appearances alongside her husband Brian Kilmeade, including appearing in the first episode of the TV series Fox and Friends in 2014. Despite their preference for privacy, they do occasionally share moments in the public eye.
Get To Know Dawn Kilmeade's Husband
Brian Kilmeade is a prominent American television and radio personality known for his engaging presence in the media landscape.
Born on May 7, 1964, in New York City, he has made a significant mark as a co-host of the popular Fox News morning show, Fox & Friends, where his charismatic and insightful commentary has earned him a wide viewership.
In addition to his television role, Kilmeade hosts a successful radio program, The Brian Kilmeade Show, which further solidifies his influence in the field of journalism and broadcasting. With a career spanning several decades, he continues to be a respected voice in American media.
Must See: Fox & Friends, Samantha Hegseth: The Woman Who Once Was Pete Hegseth's Wife, and the Reasons They Parted Ways
Net Worth of Dawn Kilmeade in 2023
While Dawn Kilmeade has maintained a private career, it is estimated that her net worth is approximately $1.2 million as of 2023. There are indications that she may be associated with the ownership of the Wild Willow Boutique, a shop primarily selling women's clothing with prices ranging from $10 to over $200.
In contrast, her husband, American TV and radio host Brian Kilmeade boasts an approximate net worth of $10 million. Brian began his career with Channel One News and has had a successful journey, including being part of Fox News.
Kilmeade co-hosts the show Fox and Friends with Ainsley Earhardt and Steve Doocy, earning an annual salary of $4 million. The couple resides in Massapequa with their children.
Does Dawn Kilmeade Have Instagram and Other Social Media Accounts?
Dawn Kilmeade prefers to keep a low profile and is not on any social media platforms like Instagram, Twitter, or Facebook. She values her privacy and enjoys a happy life with her husband and family.
In contrast, her husband Brian is active on Facebook, Instagram, and Twitter, with a substantial following on each platform. On Facebook, he has over 230k followers, on Instagram around 266k followers, and on Twitter, he boasts a significant following of 511.3k.
Age and Bio
Dawn Kilmeade, who is currently 59 years old in 2023, was born on April 17, 1964, making her zodiac sign Aries. She hails from Farmingdale, Long Island, New York, USA.
Her mother's name is Diane DeGaetano, but details about her father are not publicly known. It is alleged that she has a sister named Denise Durso.
See Glamour Fame For More New Updates
-->