The Untold Story of Brita Ingegerd Olaisson: Gordon Lightfoot's Former Partner
Gordon Lightfoot's first wife was Brita Ingegerd Olaisson, and they had two children together, Fred and Ingrid. After being married for ten years, Lightfoot was inspired to write songs that reflected their relationship and the subsequent divorce.
Her Husband, Gordon Lightfoot was a Canadian folk and folk-rock icon, known for his evocative songwriting and distinctive voice. Born in 1938, he rose to fame in the 1960s and '70s with hits like "If You Could Read My Mind" and "Sundown." His music continues to captivate audiences with its timeless storytelling and melodies.
Exchanged Wedding Vows With Husband, Gordon Lightfoot
Olaisson and Lightfoot married in April 1963, having met during one of his tours. They welcomed two children, Fred and Ingrid, during their marriage.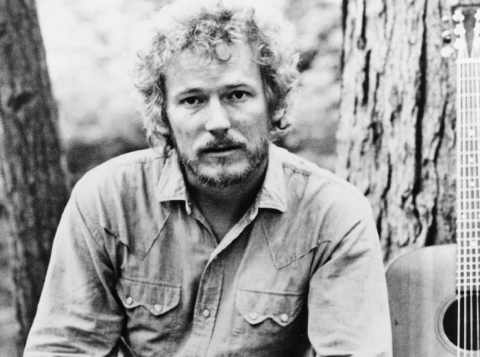 However, the arrival of Ingrid on New Year's Eve coincided with growing marital issues. Lightfoot's demanding touring schedule kept him away from home, prioritizing his career to support the family, while Olaisson was left to care for their two children.
Gordon Lightfoot's Addiction Ended Their Marriage
Gordon Lightfoot's frequent absences from home led to alcoholism and infidelity. He had multiple affairs and heated arguments with Olaisson, even injuring himself during one outburst. Despite attempts to reconcile, the couple's love had faded.
The separation made Lightfoot realize Olaisson's importance, but it was too late. Their marriage officially ended in 1973, as the sense of security Olaisson provided was irretrievably lost, marking the end of their once-happy union.
Divorced Settlements
Gordon Lightfoot's high-profile divorce from Olaisson made headlines in Canada due to his admission of fault, including infidelity. Olaisson was granted custody of their children and received significant financial support, ensuring her comfortable lifestyle.
As a result of their divorce, Olaisson was granted custody of their children, along with monthly financial support of $4,500 and an additional sum of $150,000 to secure a house. During that period, these settlements provided Olaisson with a substantial financial foundation, enabling her to maintain a comfortable lifestyle.
Lightfoot emotionally struggled, taking years to cope with the breakup, citing the pressures of his career and his inability to resist temptation. He attributed his actions partly to alcohol, acknowledging its role as a catalyst for his mistakes, and highlighting its destructive influence on his life.
Gordon Lightfoot Dedicated Songs to Ex-Wife, Brita Olaisson
Following his divorce, Gordon Lightfoot penned songs about his first wife, including "Can't Depend on Love," expressing heartbreak and the consequences of their split.
He also dedicated "For Lovin' Me" to her, though their daughter Ingrid disliked the reminder of his infidelity. Lightfoot's hit "If You Could Read My Mind" similarly reflected his troubled marriage with Olaisson.
Her Life After Divorce
Gordon Lightfoot made efforts to maintain a positive relationship with Olaisson after their divorce, recognizing her role as the mother of their children.
However, their post-divorce relationship was not without its challenges.
Brita Ingegerd Died in 2005
Gordon Lightfoot's first wife, Brita Ingegerd Olaisson, passed away peacefully on June 8, 2005, at Scarborough General Hospital. The cause of her death remains undisclosed.
She is survived by her two children, Fred Lightfoot and Ingrid Lightfoot, as well as her grandchildren, Johnny, Amber, and Ben.
Ex-Spouse, Gordon Lightfoot All Marriages Ended in Divorce
In 1963, Gordon Lightfoot married his first wife, Brita Ingegerd Olaisson, with whom he had two children, Fred and Ingrid. They divorced in 1973.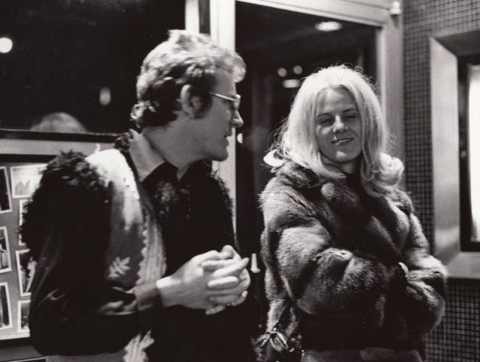 Following their divorce, Lightfoot had relationships with other women but remained unmarried for 16 years. During this time, he had two children, Gaylen and Eric, from these relationships.
In 1989, Lightfoot married Elizabeth Moon, with whom he had two more children, Miles and Meredith. They separated in the early 2000s and finalized their divorce in 2011. Three years later, Lightfoot married Kim Hasse.
Also See: Who is Kevin Costner's Wife? Learn About His Married Life Here
Gordon Lightfoot Died in 2023
In mid-April 2023, Gordon Lightfoot's declining health forced him to cancel his 2023 tour. He passed away from natural causes at the age of 84 on May 1, 2023, at Toronto's Sunnybrook Health Sciences Centre. After his death, tributes poured in.
The Mariners' Church in Detroit rang its bell 30 times to honor Lightfoot, and the Split Rock Lighthouse in Minnesota lit up in his memory. In his hometown of Orillia, various tributes and a sold-out memorial show took place, drawing thousands of attendees.
These commemorations sparked discussions about Lightfoot's influence beyond Canada, as his music touched a wider audience. A private funeral was held on May 8, followed by burial next to his parents in St. Andrew's and St. James' Cemetery.
Stay With Glamour Fame For More Related Content
-->