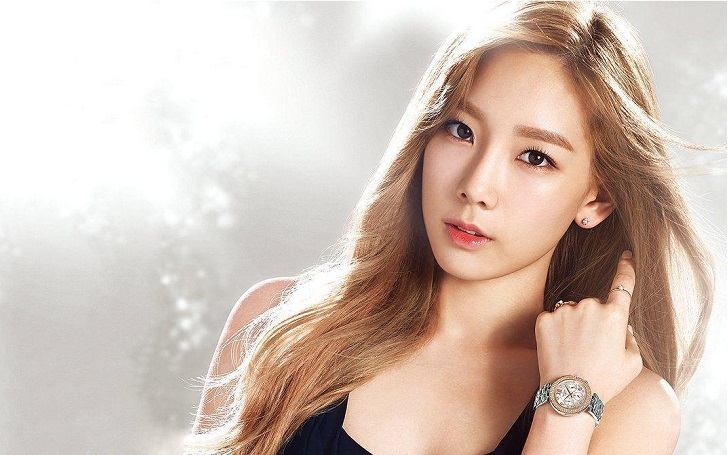 Know if Kim Tae-yeon underwent plastic surgery to stay young and beautiful. Get all the information in details!
Korean people are viewed to have some of the best facial features in the world, and the entertainment industry of South Korea have showcased us with a lot of beautiful faces that we can appreciate. While their look may seem natural, it's not entirely false that they've undergone some form of plastic surgery.
The member of the Korean girl-group, Girl's Generation (or locally honored as 'The Nation's Girl Group'), Kim Tae-Yeon also looks to be one of those celebrities who did have plastic surgery. But just because she seems different every year doesn't necessarily mean she's undergone such a process.
Taeyeon Told the Media If She Underwent Plastic Surgery, Her Mother Would Be Sad
People have gone through photographs of the 30-year-old, witnessing changes on her face throughout the years. While they may get the general idea that she did something to her face, she herself hasn't discussed so much about it. But she does get asked sometimes.
When the star does get asked, she straight up rejects any talk of it. Kind of inspirational, given how she handled her past encounters with backlashes. Back in 2010, during fun moments with her co-stars, on possibly a game show, she was asked if she does some tuning (what they call plastic surgery in Korea) to her face. She replied with the stern, "I don't" reply and that she never planned on doing anything to her face.
Watch: Taeyeon Says 'I Don't' in Korean Towards the End of the Video
In another interview, she again addressed the issue, stating her mother would be sad if she ever went through such a process for her body. While many stay adamant that she did something to reduce the chubbiness on her face, comment sections show some insist that she just "fixed her face".
What People Think She Did to Her Facial Features
There are many reasons a face changes as the person grows older. It certainly applies to Taeyeon as well. Granted she was a little chubbier on the jaw area with a wider chin, as she grew up, some dietary changes will most certainly define something else. It looks sharper now, but there's little evidence she had a jawline surgery.
Another thing that seems to catch people's attention is her lips. In 2017, she was rumored to have undergone corner lip surgery. We'll leave that for her to confirm.
A netizen made a GIF.
Source: Pann.Nate
On the nose, it seems it's been a little higher than it was a decade ago. It looked a little blunt in back then, but it seems sharper this time around. Plus, the two nostrils look uneven, which is possible due to plastic surgery on the nose bridge. But the latter part is not cannot easily be confirmed as the comparison photos are vaguely similar.
Double eyelids are kind of a thing right now as many strive to achieve it. In her case too, critics came out to say she was just covering up the mess due to the supposed eyelid filling with filtered selfies. Her child photos don't suggest though, as she still had thicker eyelids as a kid.
Be the judge of it, but it won't change anything until she confesses herself.
Source: celebsgossipnow
Back in 2017, when she was the topic for plastic surgery discussion, she had to silence the critics on multiple occasions. One of them commented, "Try denying that you're posting photos with SNOW app filters to hide the damage of double eyelid and nose surgeries on your face."
To prove a point.
Source: Kim Tae-yeon
To that, she took a mirror selfie (above) without any makeup at all and wrote back, "Yeah, look in the mirror." Following that, she took a series of pictures with no makeup on and slowly faded the rumors away. Still, seeing some other changes, it might be convincing she "might have" done minor non-harmful surgery to correct her face.
Taeyeon Is Used to These Backlashes, But Fans Fear the Worst After Her Close Friends, Sulli and Jonghyun Took Their Own Lives
Like many K-Pop stars in the industry, Taeyeon is also known to have gone through numerous tough times, going as far as being depressed. She's always been positive about things and has responded to all of them in a very mature manner. Still, those things can take a toll.
It got out of hand when it was exposed that she was dating EXO's Baek-Hyun back in 2015. But not long after the reveal, it was announced that they broke up. Critics were getting on her back for a long while after that. When it's already difficult for a female K-Pop star to date another huge male K-Pop star, the breakup brought a lot of tension between her and the EXO-Ls (the fans of EXO).
While many seem to have the general idea of stars dating just for publicity, it went personal for Taeyeon. She was viciously attacked on social media. Of course, with words. She even had to apologize to her fans at an airport.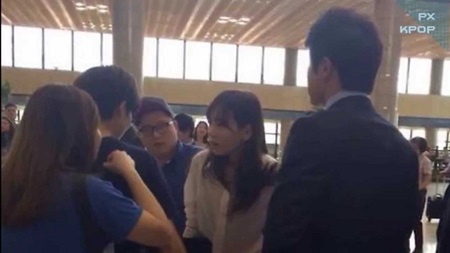 Taeyeon apologizing to her fans at the airport.
Source: YouTube
It was especially difficult after her best friend, SHINee's Jonghyun, passed away back in December 2017. His last message... Of course, a statement that he was "broken from inside" due to depression. She had a concert to perform after she'd heard the sad news.
Tears couldn't stop coming out of her eyes, as she also knew she couldn't just disappoint her fans. She's shared different messages on social media that she wanted to give Jonghyun if he was still here.
Another incident was her next best friend who also took her own life. She'd been friends with Sulli even before they started out into K-Pop. They were even living together before they could easily afford the easy life. It hit her hard as well, and as soon as her fans learned of Sulli's passing, they knew it would be too much to handle for her too.
Along with condolences for Sulli's relatives, fans were worried Taeyeon's depression might have a little negative impact on her mental health too. Having already confessed to being a victim of depression, they wanted her to remain strong for the two and the fans.
Tabloids can be a little hard for celebrities, especially since they are used to the fame. While not many can handle difficult situations, Taeyeon knows what she still has to keep pushing. Our only wish is for her to listen to those hardcore fans and close relatives & friends who are still there to support her no matter what.
Stay tuned and connected for more Entertainment content on GlamourFame.
-->