Thelma Riley: The Bold Ex-Wife Behind the Legend, Ozzy Osbourne!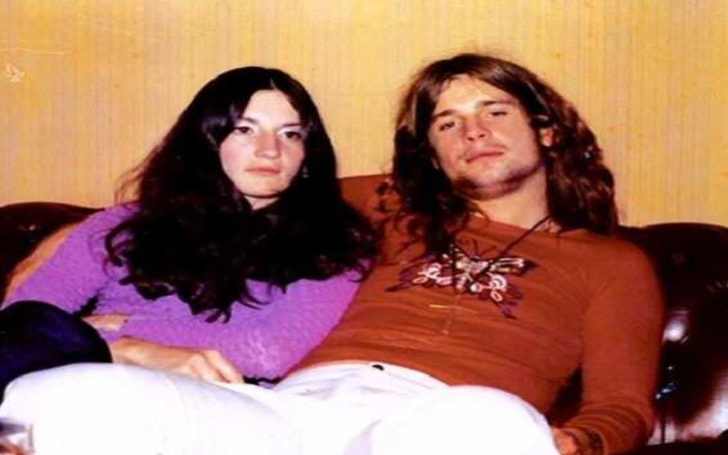 Thelma Riley faced immense challenges during her marriage to legendary rockstar Ozzy Osbourne, including his severe drug addiction and the chaotic lifestyle associated with his fame. Despite her efforts to be supportive and caring, the difficulties proved overwhelming.
After enduring years of turmoil, Thelma eventually decided to leave the marriage to prioritize her own well-being. Since then, she has sought to lead a more private and peaceful life away from the spotlight, focusing on her own personal journey and growth.
Did Thelma Riley Remarried? What is Thelma Doing Now?
After her divorce from Ozzy Osbourne, Thelma Riley has chosen a life away from the public eye. Reportedly, she has pursued a teaching career and now works as a teacher in Leicestershire, England, using the name Thelma Mayfair.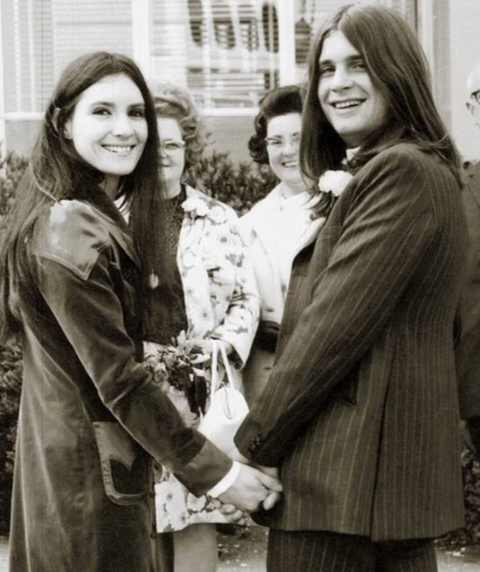 Notably, she is not active on any social media platforms, indicating her desire for privacy. There is no information available regarding her relationship status post-divorce, whether she remarried or is dating someone new.
Thelma seems to be content with her low-key life, and while details are limited, her focus appears to be on her profession and personal well-being.
Thelma Riley Met Her Ex-Husband, Ozzy Osbourne at the NightClub
Ozzy Osbourne and his first wife, Thelma Riley, first met in 1971 at the Rum Runner nightclub in Birmingham, where Thelma worked as a waitress.
Ozzy, then 22 years old and on the rise in his music career, formed a connection with Thelma that grew into a romantic relationship over the course of several months. This eventually led to their marriage in July of the same year.
Why Ozzy Osbourne and Thelma RIley Divorced?
Thelma Riley and Ozzy Osbourne were in a marriage that lasted from 1971 to 1982. Their journey together began after meeting at the Rum Runner nightclub in Birmingham in 1971. Following a few months of dating, they tied the knot in July of that same year. However, their relationship faced challenges due to Ozzy's substance abuse and infidelity.
Tragically, their marriage ended in divorce in 1982. After their separation, Ozzy went on to marry his manager, Sharon Arden. This new chapter had a transformative effect on Ozzy, leading him to adopt a more controlled lifestyle and ultimately conquer his battles with alcohol and drugs.
Thelma Riley is a Mother of Two Children
Thelma Riley, the celebrity ex-wife, has two children from her eleven-year marriage. Their first child, Jessica Starshine Osbourne, was born on January 20, 1972, in Grimsby, United Kingdom. Jessica is now an actress and assistant film director, known for her work in Manhattan and The Messengers.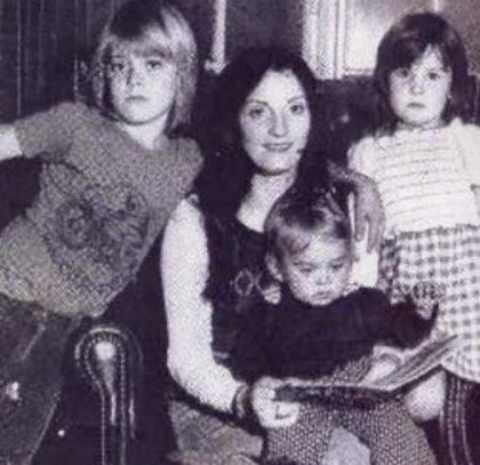 Thelma's second child is Louis John Osbourne, born in 1975 in Birmingham, England. Like his father Ozzy, Louis is a singer and has songs like Electric Voodoo, Rare Grooves, and Maia.
Thelma Riley also has a son named Elliot Kingsley, born in 1966 before her marriage to Ozzy. Although the identity of Elliot's biological father is unknown, Ozzy adopted him as his own during their marriage. Currently, Elliot is a theatre actor.
A Proud Grand Mother
Thelma Riley has become a grandmother and has seen her children become parents. Son Louis tied the wedding knot with his wife, Louise Osbourne who is also a writer and actress. The pair have two kids from their relationship Maia and Elijah.
Jessica, Thelma's daughter, is married to Ben Hobbs and they have three children together: Harry, Isabelle, and Kitty. However, we don't know much about Elliot's personal life yet.
Where is Thelma Riley Today?
Thelma Riley now lives in Leicestershire, England, where she focuses on her teaching career. She leads schoolchildren on educational tours across the country.
Thelma is a grandmother to five grandchildren. She is taking care of their grandchildren and they often visit her during their free time. On several occasions, they were photographed together.
Thelma Riley's Net Worth and Salary
Thelma Riley has an estimated net worth of $1.5 Million, which she earned from her career as a school teacher in Leicestershire, England. In contrast, her ex-husband, Ozzy Osbourne, has a net worth of around $220 million.
Reports suggest that Thelma enjoys spending time with her family at house parties and has a penchant for fancy foods and jewelry.
Thelma Riley Wiki, Age, Date of Birth
The former celebrity wife, Thelma Mayfair Riley was born on 17th May 1954 in Birmingham, England. She falls under the Taurus zodiac sign.
Thelma is British by nationality and has a white ethnic background. However, she remains quite private about her family background, not revealing details about her parents or family members, which has kept their names unknown to the public.
Young Years and Education
Although details about her siblings and other relatives are unavailable, it's known that Thelma Riley grew up in Hertfordshire, England. Raised in a Christian household, her faith has remained an important part of her life.
While she has not shared specific information about her educational background, she is believed to be literate based on available reports. Thelma Riley has maintained a degree of privacy regarding her personal life, including her upbringing and education.
Visit Glamour Fame For More
-->