Is There Even Slightest Of Possibility Justin Bieber Could Actually Beat Up Tom Cruise?
Published Tue Jun 11 2019 By Travis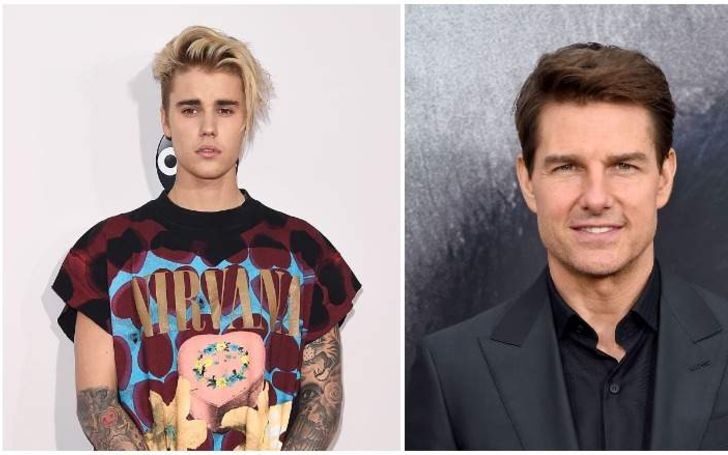 Justin Bieber was scheduled to give an update to his fans about new music a day and a half ago. He did that, he twitted new music was on the way. Then in a bizarre way, he twitted, he wants to fight Tom Cruise in an Octagon.
What brought about that tweet is beyond us, maybe it was an ego trip, maybe he is back drinking lean and smoking way more than his little 140-pound body can handle. But since he has challenged Tom Cruise to a fight, seems serious even, because he hasn't deleted the tweet still, we are also going to take this seriously. Well, as seriously as we can be when you think this is a fight between a 25-year-old and a 56-year-old.
Justin and Tom to hypothetically duke it out in an Octagon.
SOURCE: BJPenn
First thing, he challenges an old man who is most probably happy with his career and his life. Second, he goads the father of three by saying, Tom will never live this down if he doesn't take the fight. Then he goes a step further by asking Dana White, the president of UFC, to organize the event.
Justin seems serious so let's take a look at what a fight between these two would look like.
Before the start of any fight, the first thing they do is a press conference where the fighters shit talk to each other. Tom is a performer and as his delivery on 'A Few Good Men' is evidence he can talk in that high tone, bass-heavy angry voice. We can't be certain if we have ever heard Justin shout, and there is a high probability he might break out 'Baby' just to rally his little under 15-year old supporters in attendance. So, on shit talk, Tom wins out.
Let's see popularity, if you count hysteric 13-year-old girls screaming at the top of their voice, then yes, most probably, Justin will win this round.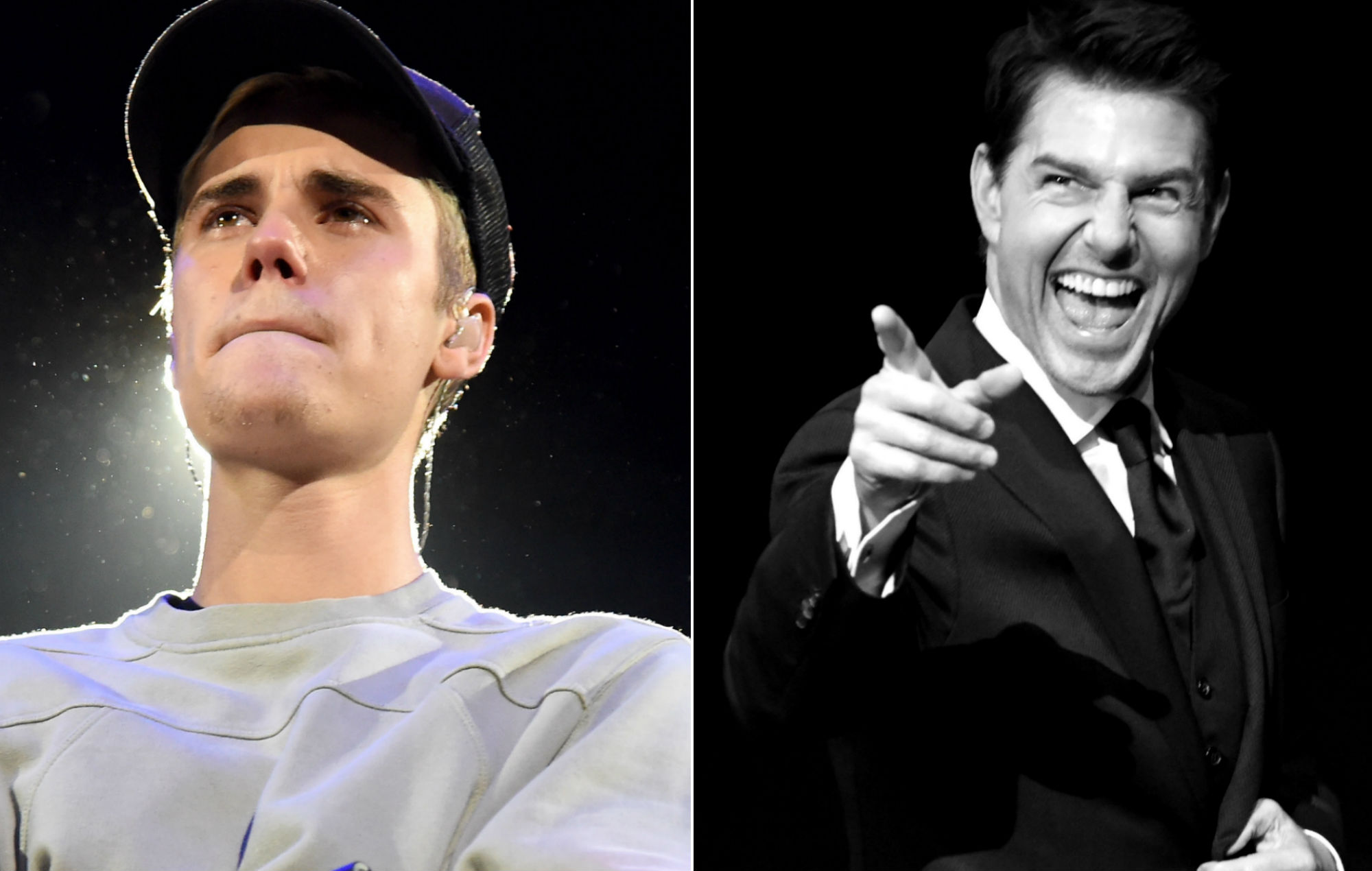 Justin wants a fight with Tom in an Octagon.
SOURCE: NME
Getting into the Octagon though is a whole different beast, Tom stands at 5 feet 5 inches height and carries a body weight of 170 pounds, Justin meanwhile stands at 5 feet 7 inches height and has a body weight of 145 pounds. Justin has a 2-inch reach advantage but Tom is more agile.
When it comes to fighting, weight is most of the time more important than height as evidenced by Andy Ruiz's defeat of Anthony Joshua. Ruiz was 20 pounds heavier but 6 inches shorter than Joshua and still he managed to knock out the undefeated heavyweight champion Joshua. So if and when Tom and Justin do get in the ring, Justin will most probably land some jabs but Tom is going to land some hard punches on Justin's ribs that is going make him wish he never challenged Tom to a fight.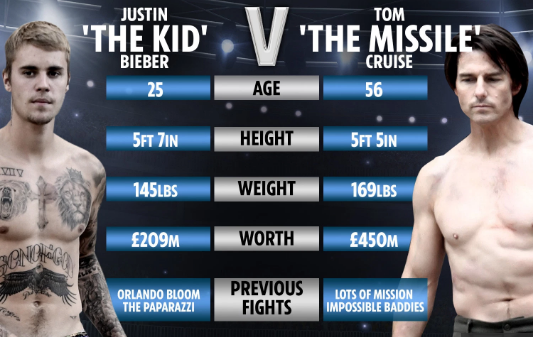 Fight card of the hypothetical match between Tom and Justin.
SOURCE: The Sun
Tom does most of his stunts still at the age of 56 and he most certainly has taken some punches to his face during choreography. He knows how to take a punch and he has most probably learned how to grapple and use maneuvers to pin opponents. The most fighting Justin has done is a scuffle with Orlando Bloom in Ibiza, where his bodyguard had to block a punch from Orlando.
Watch: Orlando Bloom takes a swing at Justin Bieber
Justin, we will be the first to tell you, but you are not allowed to bring your bodyguard to an 'MMA' style fight. In the street, you can be 'The Man' standing behind a 300 pound 6-foot tall guy but in a one on one fight, no one is going to come and save you.
So, Justin, no one thinks you are going to win. There is not even the slightest possibility that you will win. You can win in one category, the 25-year-old guy with the most 13-year-old hysteric fans, but to be honest, they won't even be admitted to watch you get your ass handed to you by a 56-year-old man. Maybe that's the silver lining for you from this story.
-->