There Will Be No More Metallica Concert This Year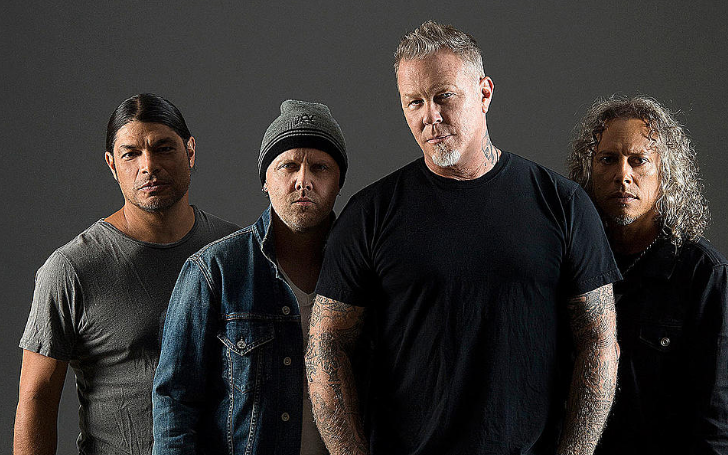 There will be no 'All Nightmare Long' this year.
This is sad news for all the Metallica fans. This is hugely disappointing, but they can't really do anything about it. The news came earlier today the Metallica's lead singer, James Hetfield re-entered rehab.
All the lined up shows have been postponed to probably next year, including the concert tour in Australia and New Zealand. The band took to their social media and updated their fans about the ongoing situation.
The band on their official Twitter handle wrote, "As most of you probably know, our brother James has been struggling with addiction on and off for many years. He has now, unfortunately, had to re-enter a treatment program to work on his recovery again."
This is not the first time the lead singer faced this problem; back in 2004, the singer opened up about his struggles with addictions and alcoholism in one of the documentaries.
Also See: Metallica Were On The Brink Of Calling It Quits Before Receiving A Phone Call From The Rolling Stones
During the interview, the singer said, "Fear was a big motivator in that for me. Losing my family, that was the thing that scared me so much, that was the bottom I hit, that my family is going to go away because of my behaviors that I brought home from the road. I got kicked out of my house by my wife; I was living on my somewhere; I did not want that."
James, 56, further added, "Maybe as part of my upbringing, my family kind of disintegrated when I was a kid. Father left, mother passed away, had to live with my brother, and then kind of just, where did my stuff go? It just kind of floated away, and I do not want that happening. No matter what's going on, we're going to talk this stuff out, and make it work."
Meanwhile, the band announced the sum of the tickets will be refunded to the bearers.
-->