Theryn Meyer - How Well Do You Know Her?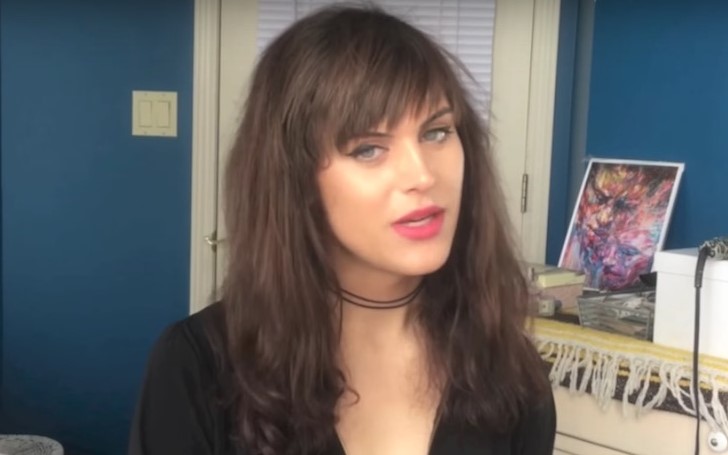 Hailing from Canada, Theryn Meyer is a transgender woman, who found her stardom through a video sharing platform, Youtube. Theryn, who is originally from South Africa, started to get people's attention when they started vlogging.
Despite their choice to be a woman, Theryn has a different view. Theryn got overnight fame, or should we say, become controversial YouTuber when she started advocating on men's rights and social stances.
Her introduction itself is quite appealing, and there are facts which you might find quite interesting. So, without further ado, let's dive into the facts of Theryn Meyer.
Theryn Meyer Led the Anti-Feminist Movement
Watch: Prof Jordan Peterson: Put To The Test Over Trans Woman's Pronouns
While many might end up guessing she will advocate on women's rights, the YouTube personality reflected a total 360-degree different persona of them. Theryn, who was born as a male, rejected to live as a man, is now advocating for men's rights.
Also See: Who is Maddie Ziegler's Boyfriend in 2019? All the Details Here!
Theryn is one of the greatest leaders when it comes to leading in the 'Ant-Feminist' movement. The activist believes there's no one better than themself to advocate on the matter as they have lived the life of both male and female at different points of their lives.
Theryn strongly believes women receive more privilege, which is not fair to men, and Meyer is talking with experience. Even talking about the activist makes us feel like we are anti-feminist, which we are not just to be precise. But Theryn points might hurt the female population in general, let alone not hurting hardcore feminists.
Theryn Meyer Created a Stir When She Commented on LGBTQ Community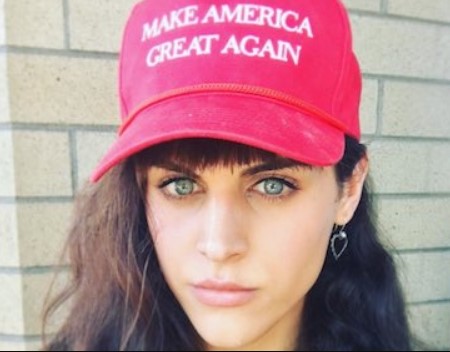 Theryn angered LGBTQ community after her harsh comment.
Source: Kiwifarms
Obviously, being a transgender person, Theryn Meyer is not here to make comments about women and feminists alone. Since Theryn is living a life of diverse persona, male, female, and transgender, they obviously know about all three categories.
Also Read: Who is Hunter Biden's Wife? Get All the Details of His Married Life!
Meyer was bombarded with hate comments when they said the LGBTQ community has lost their track and moved away from their initial goals. According to Theryn, the community has over-sensationalized women's privilege, just to get respect from the female population.
Following the comment, the whole LGBTQ community went against the activist, and some even asked their identity, if they are really a transgender. Being a transgender herself, the community did not like their comments at all.
Theryn Meyer Advocated on Conservative Politics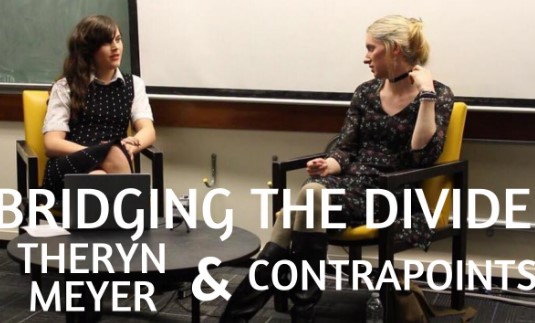 Theryn is now friends with Contrapoints. (Reddit users verified the fact)
Source: YouTube
The YouTuber, who has a YouTube channel under their original name, Theryn Meyer, is known to make controversial comments. Adding to the list of controversial agendas, Theryn advocated on returning to conservative politics.
The YouTuber, who boasted more than 25K subscribers, held the belief the society should move away from the left-wing liberalism, which they have embraced over ten years. But recently, Theryn Meyer is missing from social media, and her YouTube channel is shut down. The only time Theryn was seen was a while ago at the Canadian Parliament.
And as noticed by the people, she is friends with 'Contrapoints' now, previously with whom Theryn's view contrasted. But the Reddit users are assuming since Meyer is nowhere to be seen on social media, Theryn has a change of heart, and people think they have changed their political views. Some people even stressed Theryn apologized to the LGBTQ community for her comments.
For more information on your favorite celebrities' lifestyle, stay tuned to Glamour Fame, and don't forget to sign up for the newsletter.
-->