Who is Maddie Ziegler's Boyfriend in 2019? All the Details Here!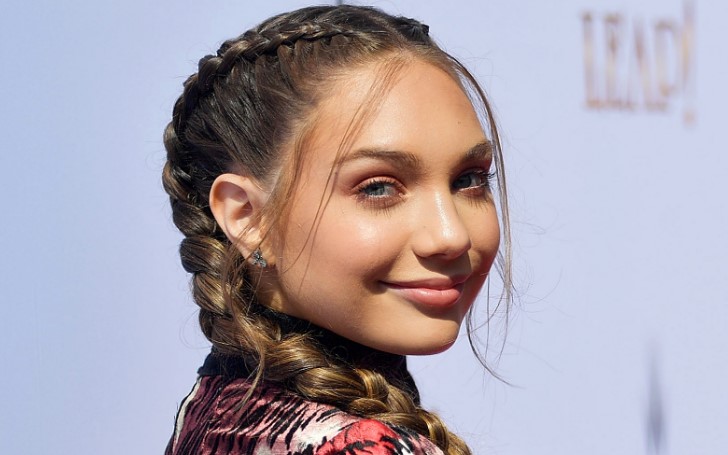 Maddie Nicole Ziegler is a well-known name as she has established herself as a successful American dancer, actress, and model. From an early age of eight, Ziegler started to make appearances on TV screens; the show which helped the star to kick start her career was Lifetime's reality show, 'Dance Mom.'
So far, the 17-year-old star has made several appearances on TV shows and movies. Since there's no doubt Maddie enjoys a successful career, people want to know if she is dating someone at the moment.
Maddie Ziegler is Dating Kailand Morris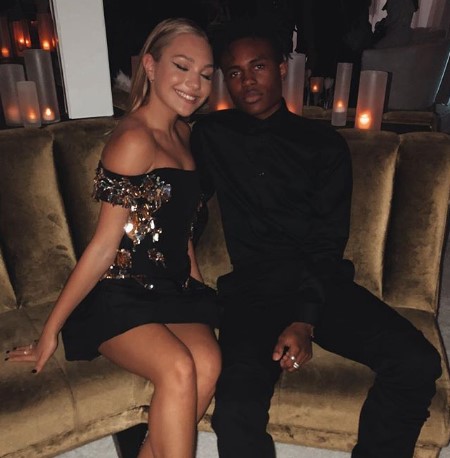 Maddie and Kailand look absolutely adorable together.
Source: Maddie's Instagram
If you follow Maddie Ziegler's social media, then we are pretty sure the 'Dance Moms' star is dating Kailand Morris. Kailand Morris is the son of the living legend, Stevland Hardaway Morris, who is better known by his stage name 'Stevie Wonder.'
Also See: Stevie Wonder Blind Condition: How Did The Singer Become One Of The Most Successful Musicians Of All Time Despite His Disability?
The alleged couple has remained tight-lipped about their relationship; however, the fans know there's something special between the two. The reports of two dating started to spark when the couple was seen multiple times on different occasions.
Apparently, the alleged couple met at the backstage of 'Dancing with the Stars: Junior.' The two got the chance to meet each other as both of their siblings, Mackenzie Ziegler and Mandla Morris, were competing for on the show.
Since then, the alleged couple has been inseparable. However, the amount of public appearance they make has drastically declined. But the two are still together as Maddie still has Kailand's pictures on her social profile.
Maddie Declined She is Dating Kailand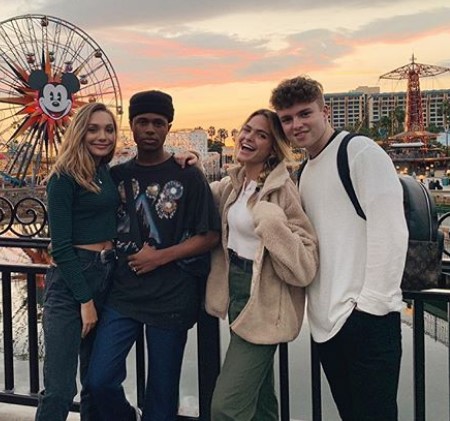 Maddie denied she and Kailand are dating.
Source: Maddie's Instagram
In one of the interviews, the 'Dance Moms' star, Maddie Ziegler, declined she is dating Kailand Morris. Talking to the media outlet, Ziegler said, "We're all friends. The thing is, we're all great friends."
Also Read: David Schwimmer, Kate Beckinsale And David Walliams Watched Stevie Wonder Together
Maddie further added, "Dancing with the Stars, I mean, you know, you make a family there. So, all of us together — his younger brother Mandla — all of us hang out literally every day together; it's so fun. People assume everything, but we've had a great time, we're all so close, and I love them so much."
We have seen with other celebrities as well; no one really accepts the romance right away. The couple met in November of 2018, and it's been a few months, so we can pretty much understand the couple is taking time as they must have decided to move slow on their relationship.
Whatever it is, we find the two adorable together. And it's pretty obvious the couple knows it too.
Maddie Ziegler is Also Linked with Cameron Field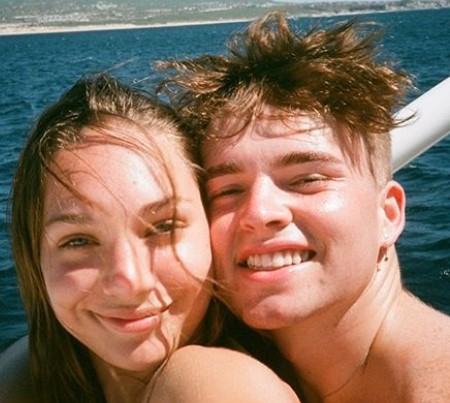 Cameron Field and Maddie Ziegler are rumored to be dating.
Source: Maddie's Instagram
People are going crazy over Cameron Field and Maddie Ziegler's post on their social media. People were quick to speculate the Maddie Ziegler, and Cameron Field are dating, but none of that is true. Maddie never gets tired of including Cameron on her Instagram posts, and Cameron does the same.
Two are so close, which only makes people think they are dating, but Maddie has cleared she and Cameron are just friends. Cameron, who is an Australian dancer, is a best friend of Maddie. It seems the term 'BFF' was invented for just them.
The two go on vacations together; they are even seen shaving legs together on their vlog, which made believe people they are a couple. But if you listen to Maddie, the two are just 'BFF,' and nothing more. And they love each other excessively, but not at all, romantic. At least for now.
For more information on your favorite celebrities' lifestyle, stay tuned to Glamour Fame, and don't forget to sign up for the newsletter.
-->