Stevie Wonder Blind Condition: How Did The Singer Become One Of The Most Successful Musicians Of All Time Despite His Disability?
Published Sun Jun 02 2019 By Chester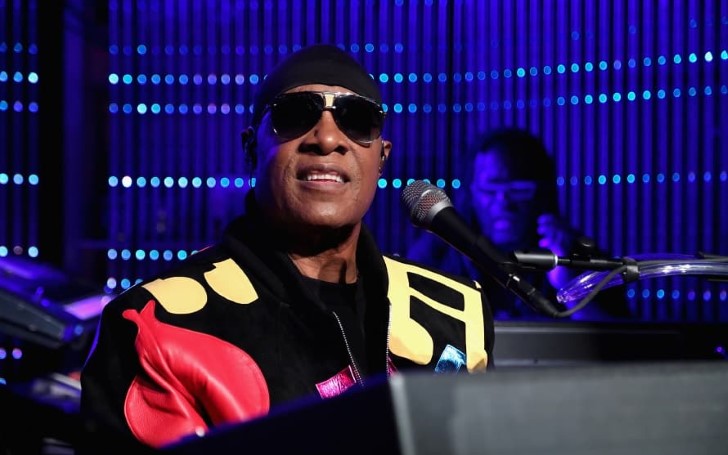 Learn the complete details on music sensation Stevie Wonder's journey from nothing to everything!
Stevland Hardaway Morris prominently Stevie Wonder born May 13, 1950, better known by his stage name 'Stevie Wonder', is an American singer, songwriter, musician, record producer, and multi-instrumentalist.
Born from mother Lula Mae Hardaway and father Calvin Judkins he was the third of six children. But Steve was unlike any other children he had a vision disability. Those who are hearing it for the first time might be shocked from Stevie Wonder blind news.
Well, in today's section we are going to discuss the more intriguing and shocking story of the iconic musician.
Steve Wonder & His Musical Journey
Unfortunately, Wonder was born six weeks prematurely which resulted in ROP (Retinopathy Of Prematurity), a condition where eyes are aborted and cause the retinas to detach, so he became blind.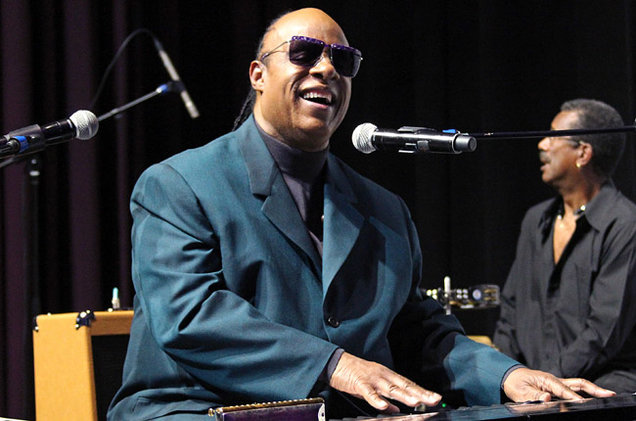 Stevie Wonder playing the piano.
SOURCE: Best Digital Piano Reviews
Comparing to normal Urban boys, Stevie shares a tragic and struggling life story. His mom got divorced when he was four but as a saying goes 'everything happens for a reason' - it was the moving point for the legend to be born. It was the moving point of the iconic star Stevie's musical journey started to hit the 'notes'.
Fond of music from a very early age, Steve's passion for the music was deeply rooted in his inner self, dedicated and true.
Stevie Wonder Superstition San Francisco Street Musicians
SOURCE: Wiki Bio
At an early age, 'Higher Ground' hitmaker used to play various musical instruments including harmonica, drums, and piano. He started singing and playing from the Whitestone Baptist Church.
Subsequently, he formed a singing partnership with friends naming it as 'Stevie and John'.
The Celebrity With The 10 Highest Grossing Music Tours of 2018 >>>
Their first performance started from the point 'zero'. They used to play on street corners and occasionally at parties and dances. His passion and dedication to the music industry are awesome.
1961–1969: Sixties singles
Back in 1961, at the age of 11, Wonder sang his own composition, "Lonely Boy" to the co-founder of The Miracles, Ronnie White.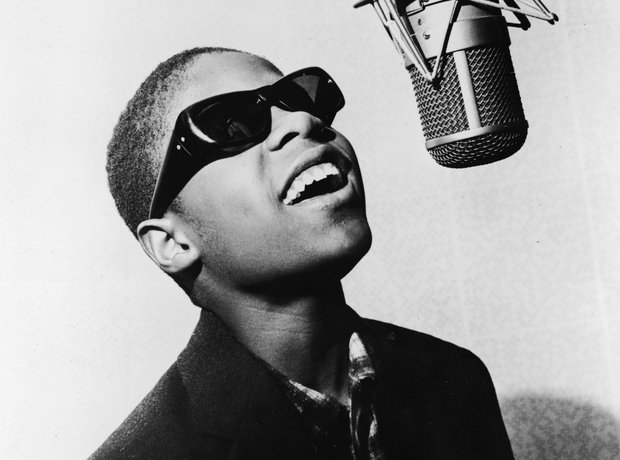 Steve's Early Recording.

SOURCE: Smooth Radio
She was so impressed with Stevie's performance to the audition of Motown where CEO Berry Gordy signed Wonder to Motown's Tamla Label. Because of Wonder's age, the label drew up a rolling five-year contract in which royalties would be held in trust until Wonder was 21.
He and his mother would be paid a weekly stipend to cover their expenses: Wonder received $2.50 (equivalent to $20.96 in 2018) per week and a private tutor for guiding Stevie during the tour.
The Reason Jennifer Lopez Represented Black Music History at the Grammys >>>
'Higher Ground' singer was then trained and produced by songwriter Clarence Paul and for a year they worked together for two albums.
Stevie first ever hit song was his debut single 'Old People Call it the Blues' released in summer 1962 which almost made it the Billboard top 100.
However, his other singles like "Little Water Boy" and "Contract on Love" both had no success.
Check Out: LITTLE STEVIE WONDER - I Call It Pretty Music, But... The Old People Call It The Blues
Near the end of 1962, Wonder was 12-years-old when he joined Motortown Revue where his 20 min performance was recorded and released in May 1963 as the album Recorded Live: The 12-Year-Old Genius. A single, "Fingertips", from the album was also released in May and became a major hit.
Check Out: Fingertips (Parts I & II) - Stevie Wonder
"What key? What key?", was a No. 1 hit on the Billboard Hot 100 when Wonder was aged 13, making him the youngest artist ever to top the chart.
The single was simultaneously No. 1 on the R&B chart, the first time that had occurred during the mid-1960s
He also began to work in the Motown songwriting department, composing songs both for himself and his label mates, including "The Tears of a Clown" with the no 1 hit.
Kanye West Pays Tribute To Nipsey Hussle as he Offers Words of Encouragement at Sunday Service >>>
Hits after hit Stevie was all over then he started to write own songs for his colleges at Motown too
In 1970 and 1979: '70s Albums and Classic Period
In September 1970, at the age of 20, Wonder married Syreeta Wright, a songwriter, and former Motown secretary.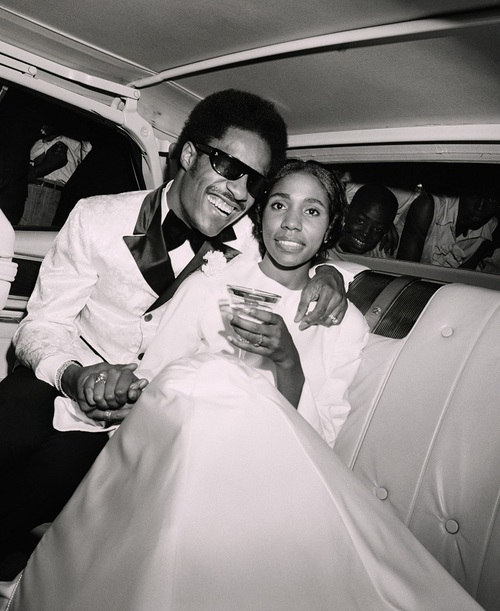 Stevie Wonder and his wife Syreeta Wright.
SOURCE: Fanpop
Wright and Wonder worked together on the next album, 'Where I'm Coming From'. Syreeta was a perfect match for wonder collaborated. Stevie writing the music, and Wright helping with the lyrics.
Wonder's lyrics dealt with social, political, and mystical themes as well as standard romantic ones. Talking Book featured choice No. 1 hit "Superstition." and "You Are the Sunshine of My Life", which peaked at No. 1.
In the year 1973, Steve released two songs Innervisions featured "Higher Ground" and "Living for the City" which both reached the No. 1 spot on the R&B charts.
When he was 21-years-old his contact with the Motown expired on May 13, 1971. During this period, Wonder independently recorded two albums and later signed another new contract.
His career was shining brighter than the heavenly star, people would know him in the street. By the time Steve was already a rockstar.
Glastonbury Festival To Feature A Tribute To The Late Keith Flint >>>
Then in the later year of July 1974, his top pop songs hit the no. 1 chart, "You Haven't Done Nothing" and the Top Ten "Boogie on Reggae Women". The album won 3 Grammy and was entitled with The Album of the Year for running for 14 non-consecutive weeks.
1980–1990: Rise To Stardom!
The 1980s saw Wonder achieving his biggest hits and the highest level of fame. Stevie was popular all around the globe. He was, in fact, a positive sensation to people and an example already.
The international pop star and keyboard extraordinaire Stevie Wonder.
Source: Fanpop
Between the years Musikladen hitmaker had increased album sales, charity participation, television appearances, and political affiliations. In 1979 mostly the instrumental soundtrack was composed.
Hotter than July released in 1980 was Wonder's first ever platinum-selling single album. His single "Happy Birthday" was so popular that it influenced to establish Dr. Martin Luther King's birthday as a national holiday.
Hits by Hits, In 1982, "That Girl" (one of the year's biggest singles to chart on the R&B side) The lead single, "I Just Called to Say I Love You", was a No. 1 pop and R&B hit in both the United States and the United Kingdom.
The following year's In Square Circle featured the No. 1 pop hit "Part-Time Lover". Isn't She Lovely, Higher Ground, Musikladen, Big Brother, Boogie on Reggae Women.
Well as now the 69-years-old Steve is crowned as the living musical sensation with 25 Grammys with thirty-top-10-hits setting a record of most ever record won by a solo artist.
Stevie Wonder and John Legend Headline Motown Records 60th Anniversary Concert >>>
Hope you guys enjoyed the article and stay connected to find out more interesting ones on Galmourfame.
-->