Things You Need to Know about Dejon Daniels
Published Sun Jan 26 2020 By Sea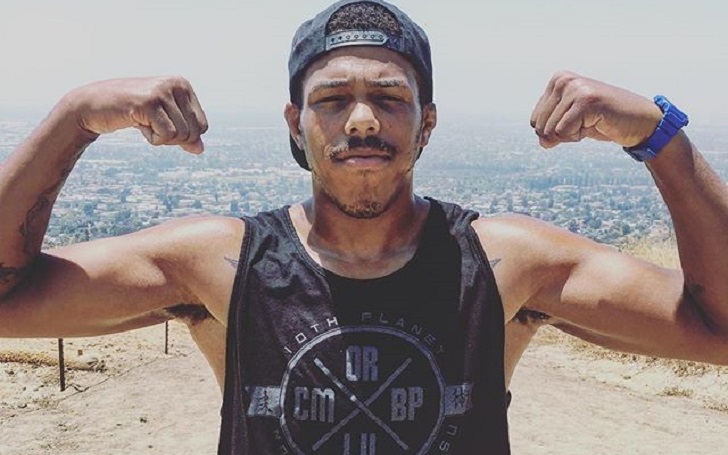 Dejon Daniels is a professional LFA fighter from Anaheim, California, affiliated with Sparta MMA. With a fight till the death, he made his pro debut on May 6, 2017, but his boxing record can fairly justify his strength.
Born on April 6, 1993, Daniels is associated with Muay Thai (which he first started as a fighter in), MMA and Kickboxing, Grappling and Jiu-Jitsu. He's also been involved in kids fighting competitions, particularly the 10th Planet Las Vegas back in 2018, while also winning the grappling and Jiu-Jitsu competitions himself.
Dejon Daniel's Boxing Record — Supposedly Donation a Portion of His Liver to a Son Before Pro Debut
Many recording sites will have you with different records, according to which fights they consider official in the Pro or Amateur business. But all things considered, Dejon Daniels' pro-fighting record is 1-4-0. He's also lost one match against Kenneth Hwang at the CAMO, the Amateur league in California.
The 26-year-old's only win came against Kurtis Crum at the World Fighting Championships 78 on September 9, 2017. As with all his fights, there was blood pouring out.
Watch: (Warning, Explicit Content!) Dejon Daniels Defeats Kurtis Crum with a TKO
There were two losses on either side of the date of the winning fight. The first one was a unanimous decision loss against Alex Thompson at the KOTC: Groundbreaking on May 6, 2017. A piece was written about him donating a part of his liver to save his infant son before his debut fight, which surprisingly doesn't exist now.
However, Los Angeles Times does contain an article about one Dejon Daniels lending out a portion of his liver to his son, Donovan Daniels. The article mentioned it was the 300th liver transplant operation for the Children's Hospital Los Angeles back in 2016.
If the father mentioned is, in fact, the fighter, then he is married to Jessica Valdepeña with a three-year-old (approx.) son, Donovan Daniels. Donovan was diagnosed with a life-threatening liver disease called biliary atresia.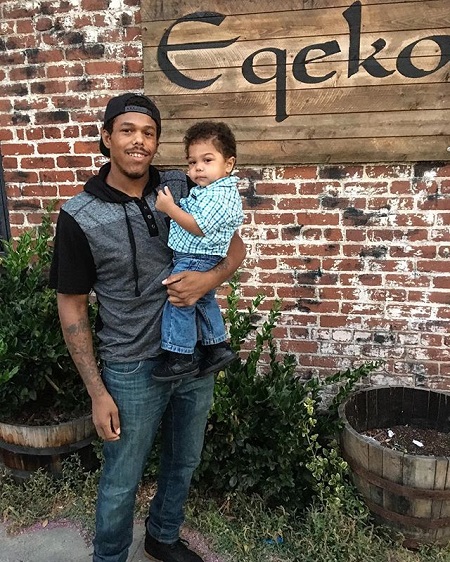 That's his son right there (photo from August 2017).
Source: Dejon Daniels, Instagram
The second loss for fighter Daniels came at the hands of two-game unbeaten Edmen Shahbazyan at the CXF 8: Cali Kings on June 17, 2017.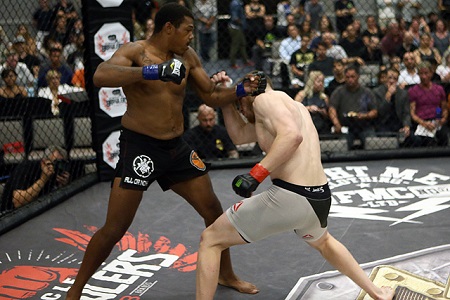 Daniels lost this one against Shahbazyan.
Source: Dave Mandel, Sherdog
The two losses after the only win was in 2018 against another unbeaten Herdem Alacabek on July 20 with a rear-naked choke submission, and against debutant Samuel Ray Barrera on December 6.
According to Tapology, he currently ranks 99th among the California Pro Middleweights, 204th among the US West Pro Middleweights and 734th among the United States Pro Middleweights.
Dejon Daniels vs. Charlie Zelenoff - Who Actually Won?
Everybody knows the weird Charlie Zelenoff, the self-proclaimed boxing champion of the world. Really, even his parents are all for with his 240-0 record. Dejon Daniels was one of his victims back in 2014. Or was he?
Two sides of the fight will have different stories to tell. While one half believes Zelenoff was too much for Daniels and left the ring, the truth is simple. He was scared with Daniels jumped on him, so much so that he fled the ring claiming he'd won against him.
But we won't be a stick in the mud for you. Watch the videos, and you decide. Daniels does claim he beat up Zelenoff.
Watch: The Round One
Watch: The Round Two
Daniels was just entering his early 20s and the training years of his martial arts career. He was too much for Zelenoff.
Stay tuned and connected to GlamourFame for more Entertainment content.
-->