Think You Have Good Instagram Game; Wait Till You See This Stylish 84-Year-Old Grand Dad' Instagram
Published Thu Jun 13 2019 By Andrew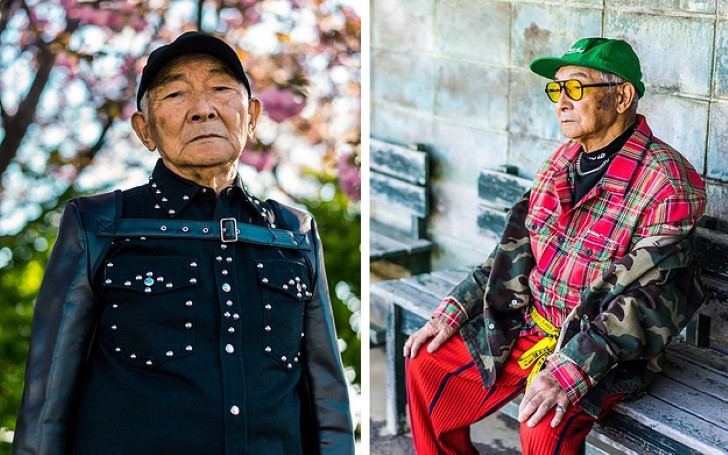 Check Out This Stylish 84-Year-Old Grand Dad' Instagram.
Millennials would argue that wisdom and knowledge is the stronghold of the older generation but now the time has come to look to the elderly for the inspiration over fashion as well.
84-year-old grandpa Tetsuya has become an Instagram sensation after his grandson, Naoya Kudo, took it upon himself to style him in his own designer clobber.
During a period in which four public holidays fall, known as the Golden Week, Kudo asked his grandfather to strike some poses on robes ranging from world-famous Kenzo knit to Burberry heritage checks.
Japanese Fashion Designer, Yohji Yamamoto For Men Collection >>>
The retired Chemistry teacher's Instagram page, slvr.tty, since has skyrocketed in fame boasting over 89,000 followers with the younger generation trying to replicate his style.
One of his fans took to the comment section and wrote
"You're fresher than the vegetables at my grocery store,"
While another declared what we're all thinking,
"I want to be this cool when I'm old".
One of those hip pictures showcases the 84-year-old decked out in a fresh-from-the-runway Loewe knit and Drôle de Monsieur track pants complemented by a clashing baker boy cap that embraced the total street look. One word: chic.
Demonstrating the grandfather's skill to pull off any fashion material like a gangster and fashion know-how through a second shot as he poses by the sunset (he's got that blogger aesthetic down) in a baby pink Vetements coat.
He sure doesn't shy away from boasting the high profile brands he chooses to wear as the Grandpa waters his plants and mows his lawn in a £650 Maison Margiela 'Tabi' boots.
Rocking that mind-blowing outfit the 84-year-old nothing short of an influencer.
Chemistry Professor Under Investigation After Getting Students In Japan To Produce Ecstasy In Breaking Bad-Style Lessons >>>>
If you have any fashion cues that needs solving always visit Tetsuya's Instagram for inspiration.
-->