'Thirtysomething(else)' and 'The Brides' Among the Pilots Scraped Out by ABC
Published Tue Jun 30 2020 By Sea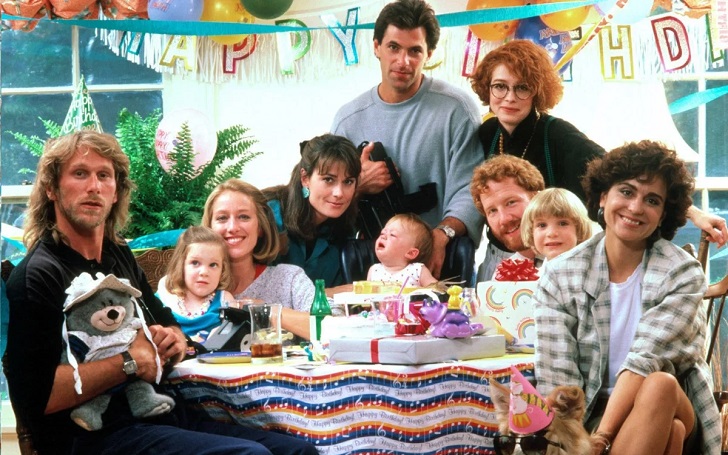 Disney-Owned ABC is cutting out three pilots from its first cycle after everything was shut down due to the COVID-19 pandemic.
Like NBC did over a week ago, ABC is also cutting corners and narrowing its pilot slate. The Disney-owned network passed out on three pilots on Monday and revealed further plans to film five others in the coming future. Meanwhile, three projects will come to the network's "second cycle", while three more will be in contention for later.
Among the ones scraped out were 'Thirtysomething(else)' — the sequel to the classic dramedy 'Thirtysomething', female-led vampire soap opera 'The Brides', and the comedy 'Valley Trash'. It came as a surprise for the former two as they looked very promising for the green light. But according to sources, both shows were a little too pricey for production, which may have attributed to the cancellation.
The ones to move forward for plans are 'Rebel' — starring Katey Sagal and inspired by Erin Brockovich, 'Harlem's Kitchen' — featuring Delroy Lindo and inspired by chef Marcus Samuelsson, 'Bossy' (formerly 'Kids Matter Now') — from Shana Goldberg-Meehan, 'Home Economics' — starring Topher Grace, and 'Work Wife', based on between Kelly Ripa and Ryan Seacrest's relationship.
Read More: Werner Herzog's 'Family Romance, LLC' Will Land on MUBI for the US & Free Worldwide for 24 Hours
There are already options for the actors as the casting options are extended through September 30. The filming is planned once production can safely resume. If it is impossible before then, ABC also includes the option to pick them up for a third time — until December 30 — if absolutely necessary.
On the other hand, the comedy 'Adopted', two dramas 'Triage' and 'National Parks Service' are rolled off for what ABC calls its "second cycle". That leaves the decision to be made for dramas 'Prospect' and 'Wreckage' as well as the untitled comedy from Emily Kapnek and Dean Holland, formerly known as 'Wild Child', in limbo.
So far though, only two shows has been picked up out of its development slate for the 2020-2021 season — the drama 'Big Sky' from David E. Kelley and the comedy 'Call Your Mother' which stars Kyra Sedgwick and written by Kari Lizer.
'Thirtysomething(else)' was coming back with all the original cast returning, but that's out the window.
Stay tuned and connected to GlamourFame for more movie-TV news and updates.
-->