This year's CMA Fest In Nashville Included Some Memorable Moments
Published Mon Jun 10 2019 By Jessica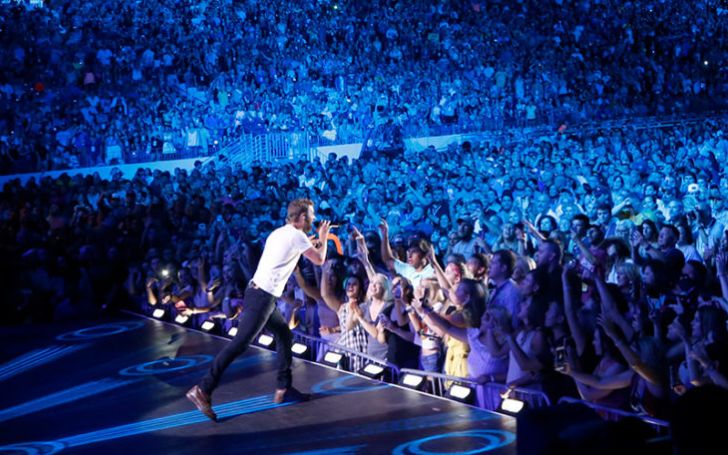 Carrie Underwood, Lil Nas, Tim McGraw and many more made some memorable moments at this years' CMA Fest.
The past weekend at the CMA Fest definitely made some of the greatest memories in CMA history when the iconic country singers brought their unique charms and vibes at the Nissan Stadium, Nashville.
With thousands of fans celebrating and enjoying a bit of Rock and Hip Hop music along, the nights couldn't get better.
"Yes, that just happened," seventh-time Grammy-winning artist Carrie Underwood told her screaming fans after giving an outstanding performance with rock singer Joan Jett.
Related: Nun Claims Katy Perry 'Has Blood On Her Hands' Amidst Legal Battle
The duo performed a hardcore edition of 'Fresh Start', 'Crimson and Clover', 'I Love Rock 'n Roll', and 'Bad Reputation'.
Rockstar Tim McGraw buzzed the audience with his multiple hits; 'Southern Voice' and 'All I Want.
The country singer plus actor also managed to give a huge shout out to a fellow country singer and friend, Randy Travis, who sat in a white shirt on the front row to watch the musician perform.
Mr. McGraw said: "Ladies and gentlemen, Randy Travis is right there in the front, come on," before he added: "How much better can it be in Nashville than to be in a stadium and have Randy Travis on the front row?"
Travis suffered a brutal stroke nearly seven years ago that made him take a break from music.
Another memorable moment included a beautiful performance from country group Little Big Town. The band also gave the fans a new taste of their new single titled, 'The Daughters'.
"We wrote a song I don't know if y'all heard it yet. It's called 'The Daughters' and it's for all the little girls out here." said band member Karen Fairchild.
Besides, one of the biggest highlights of the festival also remained when Billy Ray Cyrus hit the stage along with the new rising star Lil Nas who purely looked like a rockstar in his bright yellow fits.
As a matter of fact, this was Lil Nas first ever performance at the CMA.
Crowds went absolutely wild when they hit their verse to 'Old Town Road': "I'm gonna take my horse to the old town road. I'm gonna ride 'til I can't no more".
"Old Town Road' earned massive attention when it landed on number one spot on Billboard shortly after it was eliminated by the music chart.
Other performers included Florida Georgia Line, Luke Bryan, Rascal Flatts, Trisha Yearwood, and The Marshall Tucker Band.
Don't miss: What is going on! Adele Goes WILD While Rapping To Nicki Minaj!
CMA Fest 2019 kicked off last Thursday and concluded on Sunday.
-->