'The Chi' Actress Tiffany Boone's Net Worth Details Here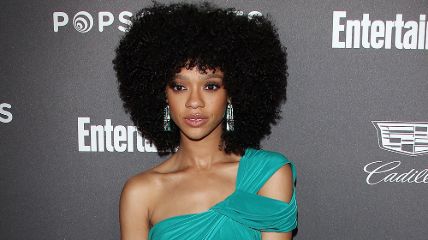 What is Tiffany Boone's Net Worth in 2021? All Details Here!
Tiffany Boone definitely relinquished big bucks when she walked out of the hit Showtime drama The Chi in 2018. She played opposite Jason Mitchel when she decided to quit the show after accusing her co-star Mitchel of sexually harassing her. An up-and-coming star, Boone hasn't quite marked her place in Hollywood yet. But ever since she left the show, which many cited was a mistake on her part. Regardless, Boone has landed roles on several projects already.
Raised by a single mother in Baltimore, Maryland, Boone graduated from the California Institute Of Arts in 2009. The actress ventured into her acting career somewhere in 2005. Recently in the news for landing roles in two star-studded projects, Boone is slowly but surely making her way towards prominence. Continue reading to unveil The Chi actress's net worth in 2021.
Inside Tiffany Boone's Soaring Net Worth!
The 33-year-old actress started from minor roles in movies like Hamilton and Detention and today has successfully bagged starring roles. In a very pivotal moment of her career, Boone is on a roll. Her net worth has seen a steep growth over the years along with her career.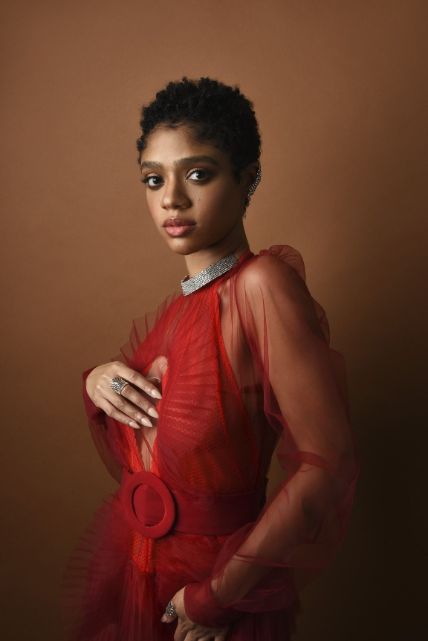 Tiffany Boone is on a roll in 2021; she landed a role in two star-studded projects recently.
Photo Source: Elle
Boone's net worth in 2021 is estimated to be between $1.5 million to $2 million, whereas it was approximated at $300,000 in 2020. The primary source of income for her is acting alone. Boone isn't engaging in any brand endorsements at the moment. Instead, she is a strong advocate of the Black Lives Matter movement and occasionally voices the plights of black commoners on her social media.
Check Out: Allison Janney's Net Worth in 2021: All About Her Earnings Here
Boone was named one of Variety's "2020's 10 actors to watch" list and one in The Hollywood Reporter's "Next Gen" list. Currently awaiting the release of Hulu's "Nine Perfect Strangers," in which Boone plays the role of Delilah, co-starring Nicole Kidman, Melissa McCarthy, Boone previously appeared in Hulu's miniseries Little Fires Everywhere.
Boone Lost Her Father to Murder!
The actress was only 3 when her father was brutally murdered. Keeping her trials and tribulations open, as a victim of a crime and as a young black aspirant, she tells her past ordeals helped her navigate an industry that is especially hard on young actresses.
Exposed to heartbreaking trials at a young age, Boone opens the experience helped her navigate the industry.
Photo Source: Coveteur
Boone looked up to her mother growing up, who worked several jobs to make ends meet. Boone told in an interview, "I still hold him dear to my heart and think about him every single day." Engaged to her then-boyfriend, actor Marque Richardson, who candidly supported Tiffanny when she made sexual allegations against her co-star, the duo have been ever supportive of each other and will probably walk down the aisle soon.
Tiffany Boone's Upcoming Works!
When Boone took the brave decision to quit The Chi in 2018, she revealed many of her colleagues and friends called her choice a mistake. The 33-year-old has now successfully proved those wrong and flaunts several projects. She got rave reviews for her portrayal in Little Fires Everywhere and Amazon series Hunters, which is now renewed for season 2.
"Tiffany Boone has such an elegant quality as an actress and vulnerability that breaks your heart," says George Clooney.
Photo Source: Bossip
Boone's co-star George Clooney in the sci-fi film Midnight Sky, during the press release of the film, said: "Tiffany has such an elegant quality as an actress and a vulnerability that breaks your heart." Her promising career ahead is apparent from her soaring success each day and the vast plaudits. Boone reveals that she feared she would be black-listed in Hollywood two years ago.
Recommended: How Rich is Lola Lennox? What's Her Net Worth in 2021?
Among few projects Boone has signed for, her most anticipated in 2021 remains Hulu's Nine Perfect Strangers, Hunters season 2, and possibly a season 2 of Little Fires Everywhere, as words have been getting around its renewal.
For more information and news on your favorite stars, stay connected to Glamour Fame.
-->