Tiffany Haddish Apologizes and Speaks Out After New Year Show Flop
Published Wed Jan 02 2019 By Tess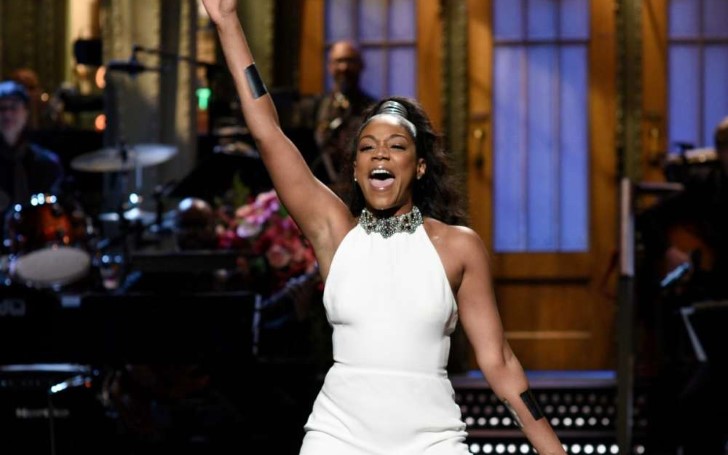 Tiffany Haddish apologizes after her disastrous New Year Eve's comedy show.
The comedian Tiffany Haddish was immediately fired following her disastrous show on New Year Eve at the James L. Knight Center in Miami. Audiences and attendees reportedly walked out of the show after Haddish forgot her lines and appeared to be intoxicated.
After taking the stage, the Emmy winner was definitely having a rocky night. During her performance, Haddish was unable to concentrate at times forgetting her lines. She was unable to connect with the audiences, and eventually, fans were disinterested and started leaving the show.
The video from the show went viral earning her few harsh comments questioning her ability to perform stand-ups.
During her stand up, the 39-year-old talks about her mother coming out of the mental institution, asking her mom to punch her in the back and get her burping. She also talked about her family looking up to her for constant financial support.
See more: American Actress Angelina Jolie's Complicated Relationship With Her Dad Jon Voight
While in the middle of talking about her sister who wanted a new fridge and a stove, the comedian changed the topic and cracked open a bottle of Ciroc joining audience members for a drink. Furthermore, she ended the show abruptly making it a total flop.
Addressing the horrible show, Tiffany later apologized for her ill performance while revealing she partied into the morning prior to the show.
Also read: Kevin Spacey Forced To Appear In Court Despite His Request To Skip Hearing
In response to the article about her performance published in The Root, Haddish tweeted, "Yes this happened. I wish it was better Miami."
And she concluded, "I prayed on it and I have a strong feeling this will never happen again."
You may also like: Channing Tatum Confirmed His Romance With Singer Jessie J With One Swoon-Worthy Post
However, Some fellow celebrities, like Questlove, publicly comforted the star.
"Failure is a part of growth and lessons get learned. The crowd will speak on this night forever so they had an experience, and you are the wiser. Not end of the world. You'll shine more in 2019."
Along with the celebrities, Haddish's fans are also wishing her well, eagerly waiting for an outstanding comeback.
-->