Timothee Chalamet & Lily-Rose Depp Enjoy Steamy Makeout Session In Italy
Published Sun Sep 08 2019 By Sea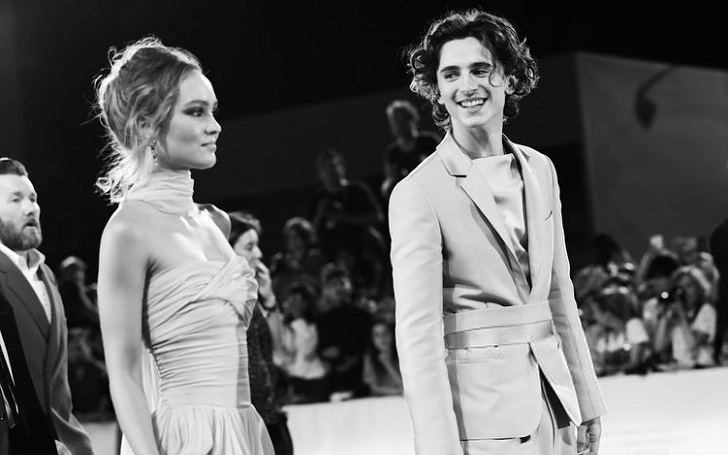 Lilly-Rose Depp is quite happy with her beau and openly showed what he means to her to the world.
Timothée Chalamet & Lilly-Rose Depp are both French descendants and connect really well. They've got a lot in common in aspects as well, and not many couples have satisfied the thirst for celebrity relationships than these two.
The pair made an appearance as a couple on the red carpet for the first time with a debut at the 2019 Venice Film Festival last week on September 2. The two made 'The King' premiere at the festival legitimately royal with their appearances. They've now taken the celebrity world by storm when the two were vacationing in Italy and enjoying a steamy makeout session.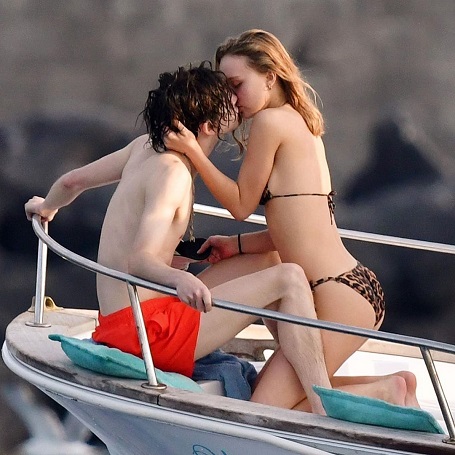 Lily's got the essence.
Source: BackGrid
The 23 and 20-year-olds made the most out of their stay in Italy as they went for a boat ride in Capri, Italy and they both got hot. Timothée sported a pair neon swim trunks, and Lily-Rose rocked her leopard-print two-piece bikini on the yacht. It was not at all a secret of how captivating Lily-Rose looked; she went topless for the cover of 'V Magazine'.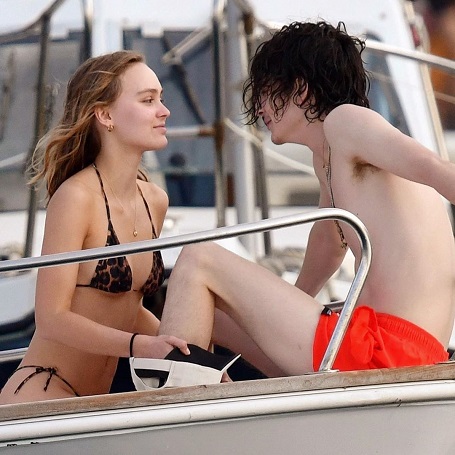 Intimacy is pure between the two.
Source: BackGrid
It was a fun-filled vacation for 'The King' stars as they were photographed laughing it up and displaying their romance in full swing. They swam in the water and soaking under the sun with their sunscreen lotion on. At one point, Timothée carried Lily on the back, and they both laughed it up.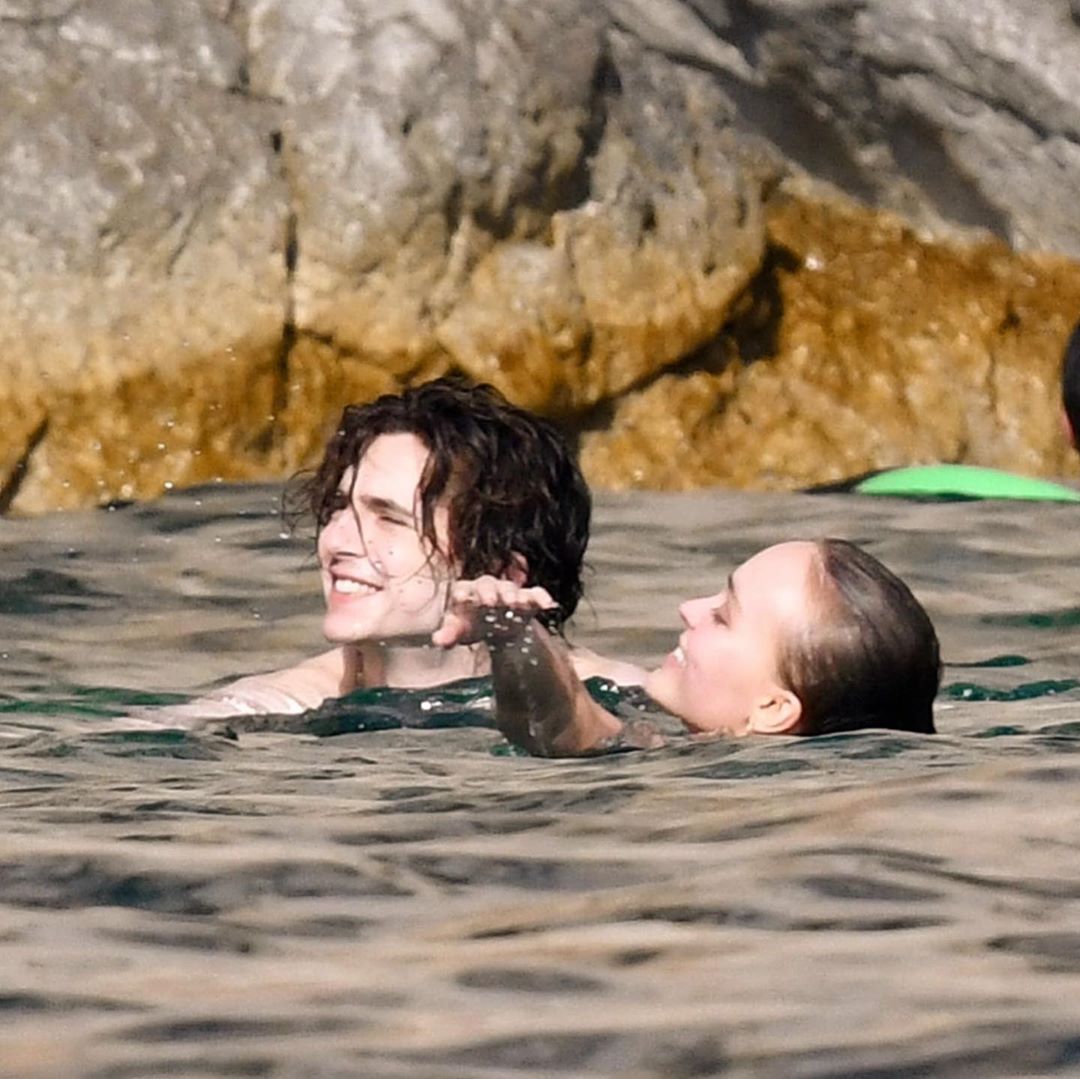 Quite the swim.
Source: BackGrid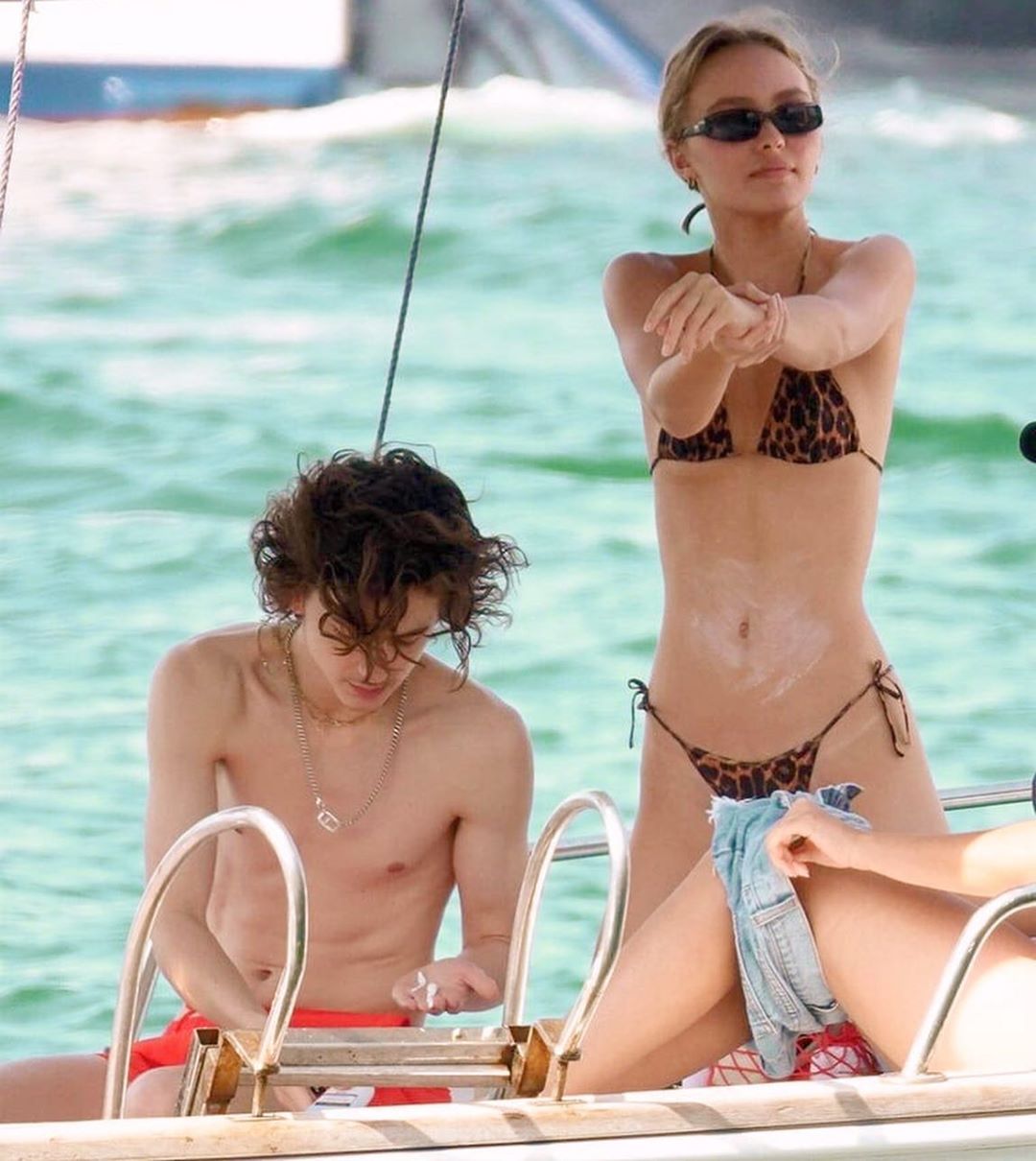 Time for the lotion.
Source: BackGrid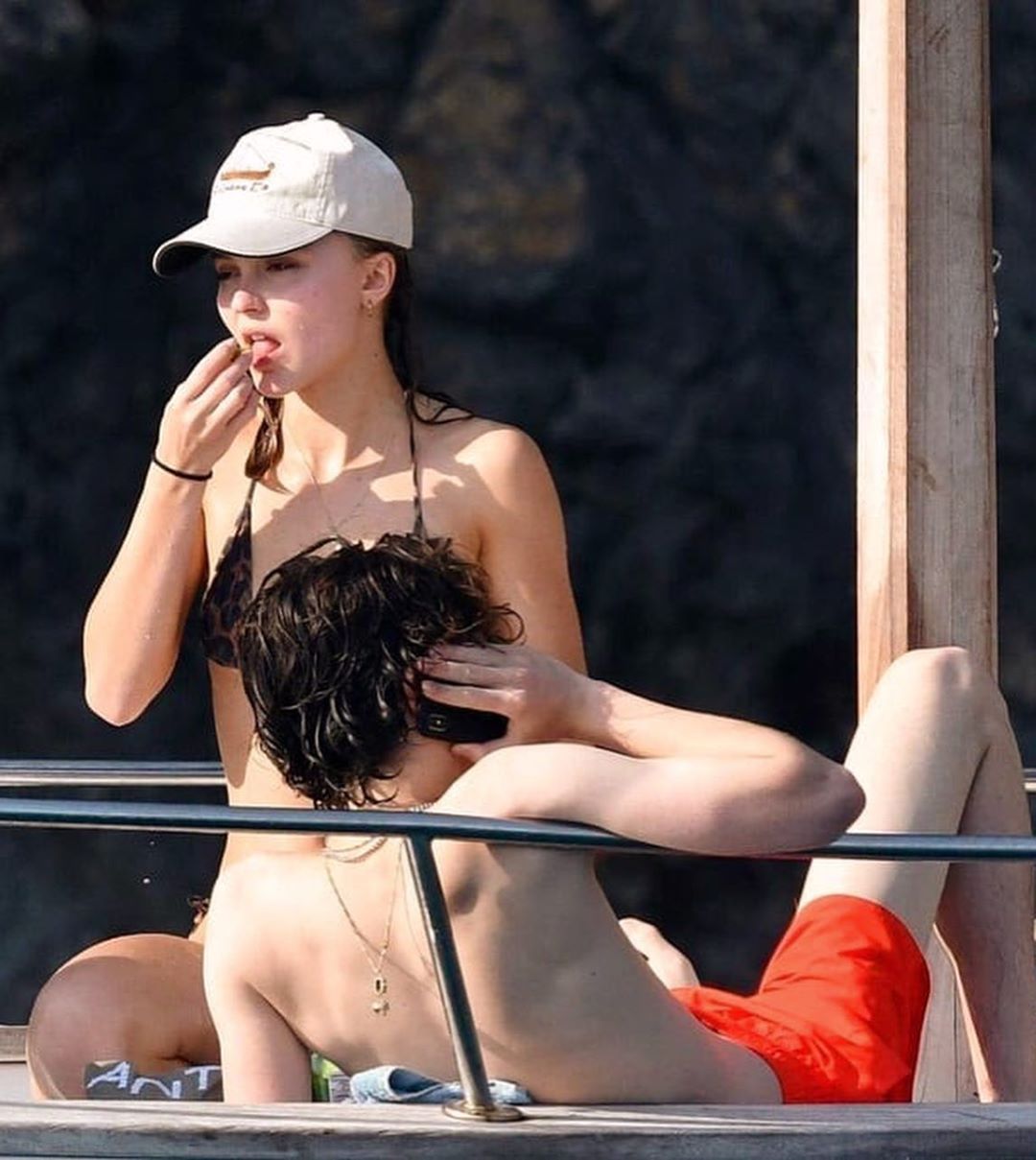 And, now the sun.
Source: BackGrid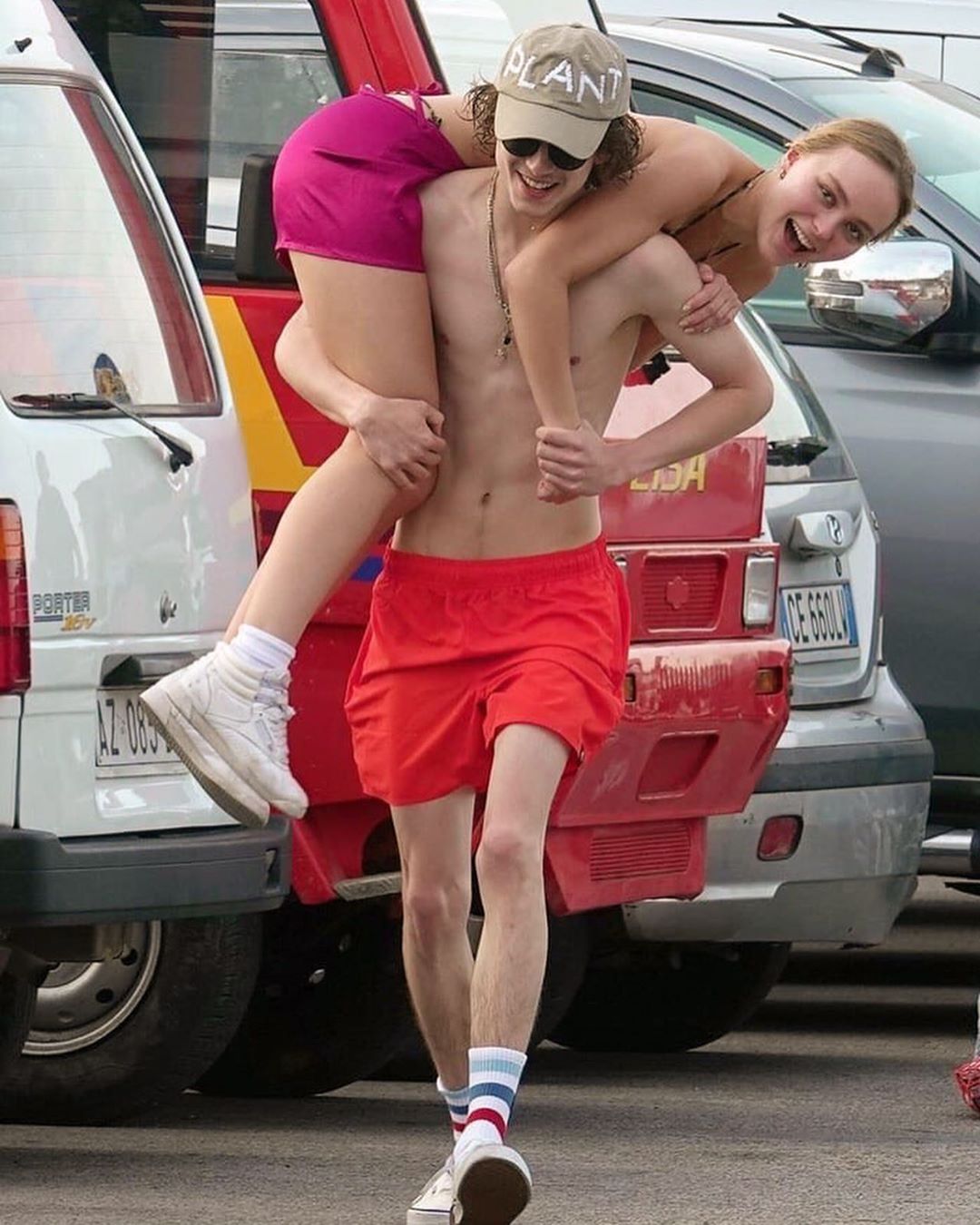 And up she goes.
Source: BackGrid
The two started dating reportedly dating in October 2018 after they were photographed in a romantic moment of kiss in the rain during an outing in NYC and a dinner prior to the moment. The red carpet confirmed their ongoing dating stint as they soulfully locked eyes all throughout the premiere.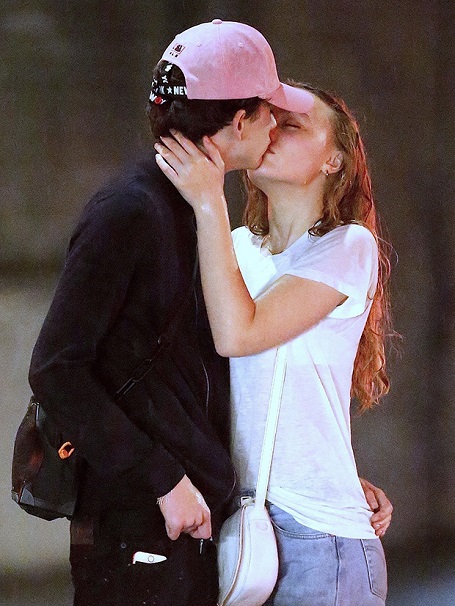 The height of romance in NYC.
Source: BackGrid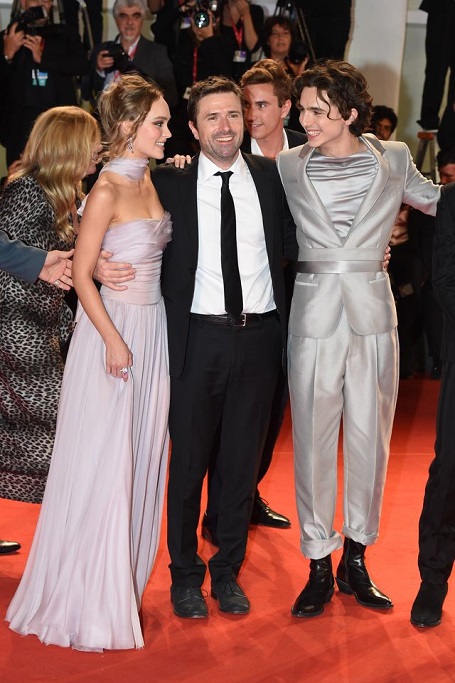 You're the apple of my eyes; the middle guy is just a third wheel.
Source: Stephane Cardinale-Corbis, Getty Images
Chanel brand ambassador Lily is the eldest child of the infamous Johnny Depp and singer Vanessa Paradis, and she can fluently speak French, in correspondence with her birth in France. Meanwhile, Timothée's father is French with an American wife, so he's is already part French.
The fashion capital is in France, and it is quite the match since both love wearing designer clothes on the red carpet. And to top it off, daddy Depp is ready to welcome Timothée with open arms if Lily wants to bring him home to be introduced.
-->