Timothy Mowry's Loving Influence on Tamera Mowry: A Son's Perspective
Timothy Mowry is a Celebrity Father who is former Veteran and First Sergeant of the United States Army. While he had a successful career in the military, he gained additional recognition for being the father of the celebrity twin actresses, Tamera and Tia Mowry. Tim's personal life and relationships have garnered public interest due to his daughters' fame.
Beyond his military service, Timothy Mowry has embraced a celebrity status of his own. As the father of Tamera and Tia Mowry, he has become a recognizable figure within the entertainment industry. His role as a supportive and proud father has contributed to his own prominence and public recognition.
Married Life With Wife, Darlene Reeny
During Timothy Mowry's time in high school, he met Darlene Reeny Flowers, who would eventually become his wife. After their graduation, the young couple joined the US Army and, at the age of 18, eloped and got married in 1975. They remained married for forty years until their divorce in 2015. The details of their divorce were kept private, and the specific circumstances surrounding it are unknown.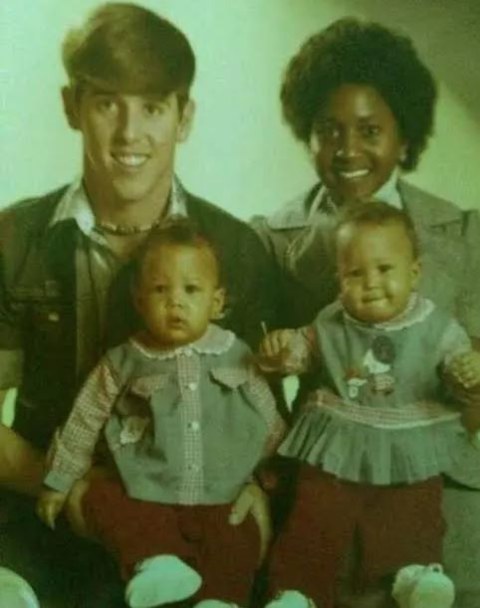 Darlene, born on October 25, 1956, worked as a security guard before joining the army. She also joined the military after graduating from high school and eventually rose to the rank of drill sergeant. Darlene served alongside Timothy in Germany, where they welcomed their twin daughters, Tia and Tamera. The family later relocated to Texas, USA in 1979 before settling in California. Darlene made the decision to leave her military job to support her daughters' careers.
How Many Kid Does, Timothy Mowry Have?
During their 40-year marriage, Timothy Mowry and Darlene Mowry were blessed with four children who have all grown up to become adults. Their children include twin girls Tia and Tamera, as well as sons Tahj and Tavior Mowry.
Tia and Tamera, born on July 6, 1978, gained recognition through pageantry and commercials before making their acting debut in the television series Full House in 1987. However, it was their roles in the popular series Sister Sister that catapulted them to stardom. The twins have since worked on numerous projects together, building successful acting careers.
Their first son, Tahj Mowry, followed in the family's footsteps and pursued a career in entertainment. He is known for his roles in shows such as Baby Daddy and Smart Guy, where he played the character of TJ.
The youngest of the Mowry siblings, Tavior Mowry, has a passion for sports and was a football player at the University of California, Davis. He has transitioned into a career as a music producer and is married to Zandy Fitzgerald.
Timothy Mowry's Life After Divorce
According to daughter, Tia the former Mr. and Mrs. Mowry are still close with one another. In 2020, Tamera disclosed that her father has a new girlfriend named Nana, who is of Asian descent. Unfortunately, there is limited information available about Nana, including her age and occupation.
Timothy Mowry is currently enjoying his retirement, spending time traveling and bonding with his four grandchildren from his daughters. Tia has two children named Cree and Cairo Mowry-Hardrict, while Tamera has two children named Aden and Ariah Housley. Timothy also stays active by engaging in sports like football and basketball for both fun and fitness.
On the other hand, Darlene remains single and has not been involved in any relationships since her divorce from Timothy. She appears to be enjoying her time with her children and grandchildren and is frequently seen in their social media posts.
Timothy Mowry's Birthday and Early Life
Timothy John Mowry, born on January 4, 1957, in Florida, is currently 66 years old. He is an English-American with Irish ancestry. While information about his parents and siblings is not readily available, it is known that Timothy grew up in Miami, Florida, where he attended a local high school.
As a private individual, he has chosen not to disclose further details about his education to the media. Timothy's father's passion for sports led him to introduce his son to various athletic activities from a young age, which contributed to Timothy's active lifestyle and proficiency in sports, including yoga.
Timothy Mowry is a Retired Army
Inspired by his family's tradition of achievement, Timothy Mowry made the decision to enlist in the army following his high school graduation. With his strong athletic background, he excelled in the mental and physical tests required and rose to the rank of First Sergeant (1SG) in the army.
During his tenure, Timothy performed administrative duties and assumed leadership of a battalion as a Battalion Force Leader. After serving in the US military for several years, Timothy retired and relocated to California. There, he secured a position as a custody officer in the Glendale Police Department, utilizing his skills and experience in maintaining order and security.
Timothy Mowry's Net Worth in 2023
Timothy Mowry's estimated net worth is approximately $2 million, primarily derived from his annual pension as an Army veteran, which amounts to around $40,000. As a military officer, the exact details of his earnings are not publicly disclosed. Timothy has managed to establish financial stability through his military career and subsequent ventures.
Children's Net Worth
While Tahj and Tavior Mowry may not have achieved the same level of fame and success as their twin sisters, Tia and Tamera, they have still made notable strides in their respective fields.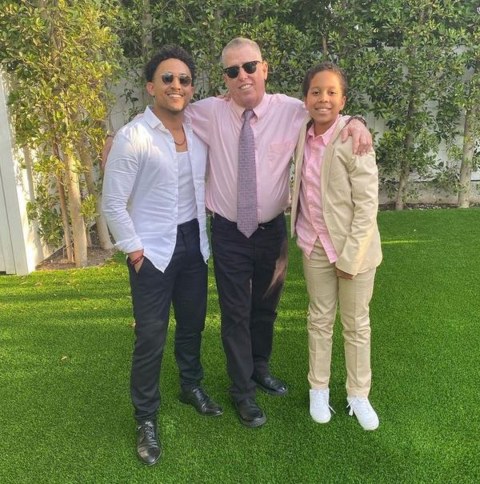 Tahj Mowry is estimated to have a net worth of approximately $1.5 million, while Tavior Mowry's net worth is estimated at $2 million. On the other hand, Tia and Tamera Mowry have achieved even greater financial success, with each of them having a net worth of over $4 million.
Also See All American: Homecoming Star, Cory Hardrict is one of the talented actors.
Timothy Mowry's Sacrifice For Making His Kids Successful
Timothy Mowry, despite his successful career as a First Sergeant in the US Army, is primarily recognized as the father of his celebrity twin daughters. Despite his busy schedule, he prioritized family and actively participated in the early years of his children's lives. After retiring from the military, he relocated to the United States to support his twin daughters' acting careers.
The warm relationship he shares with his children is evident, and he continues to be a supportive presence in their lives. Timothy's support for his daughters' careers is showcased by his appearances in two episodes of Tia's show, "Home," in 2015.
For More Updates Stay Tuned To Glamour Fame
-->