TLC Officially Cancels 'Counting On'
'Counting On' is Officially Canceled Amid the Duggar Family's Scandals: Full Story Here!
TLC has officially cut ties with the problematic Duggar family. An official statement was given to People Magazine, which read, "TLC will not be producing additional seasons of Counting On (spin-off of 19 Kids and Counting) TLC feels it is important to give the Duggar family the opportunity to address their situation privately."
The decision was reportedly taken after Josh Duggar's arrest in April. 19 Kids and Counting star Josh was arrested on charges of child pornography. Duggar's pending case was postponed until late November on Tuesday. The federal judges concurred Duggar's attorney needed more time to prepare.
19 Kids and Counting was concluded because of Josh Duggar's first-known scandal.
Photo Source: Insider
19 Kids and Counting On first aired on TLC in 2008. The show revolved around the lives of a devout Baptist family, Jim Bob, his wife, Michelle Duggar, and their 19 children. It was TLC's most popular show, garnering 2.3 million viewers per episode. The show was concluded in 2015 due to Josh's first known scandal; he admitted to the charges of molestation against him.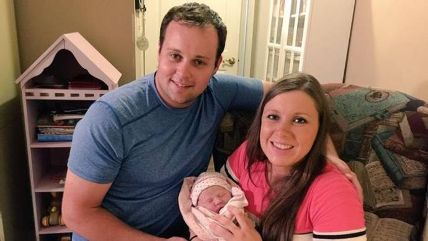 If Convicted, Josh could receive 20 years in prison.
Photo Source: Opoyi
But in December 2015, a spin-off of the original was aired; it focussed on the lives of older Duggar offsprings. Even though the show and its follow-up has been a staple for the TLC channel for a good 11 years, it has come to an end, thanks to Josh's never-ending scandals and perpetual disgrace.
Don't Miss: 'All My Children' Star Ray MacDonnell Has Passed Away.
In past years, Josh has confessed to having pornography addiction and cheating on his wife, Anna Duggar. But he pleaded not guilty in April. He is reportedly confined at his 3rd party custodians, Lacount and Maria Reber's house. If convicted, Josh could get up to 20 years in prison.
For more information and news on your favorite stars, stay connected to Glamour Fame.
-->