TMZ Reports Kanye West is Going Through a Serious Bipolar Episode
Published Thu Jul 09 2020 By Sea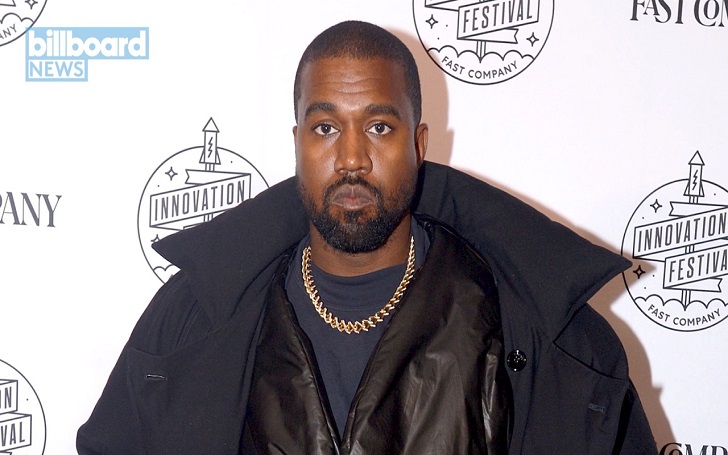 Kanye West is in the throes of "serious bipolar episode" which left "his family very concerned", reports TMZ.
Rapper Kanye West is showing some serious bipolar episodes which have impacted his decision making and left his superstar family very concerned. As per TMZ, Kanye suffers from this bipolar condition every once in a year and claims this condition is the reason behind his unconventional statements in the past week.
Previously, the father of four announced his decision to run for the president in the upcoming election and also drew harsh criticism, confusion, and concern for taking part in a controversial Forbes interview on Wednesday.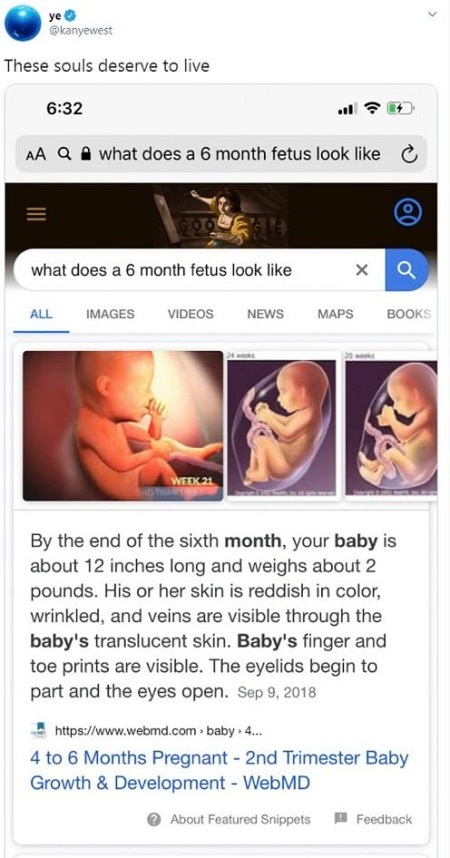 Kanye West sparked controversy after he posted an anti-abortion tweet.
Source: The Irish Sun
In the piece, Kanye slammed Planned Parenthood as an organization run by 'white supremacists to do the Devil's work', drawing widespread criticism online. The reality star not only dumped President Donald Trump and blasted Biden but also announced his party name as the "Birthday Party,"
Meanwhile, Director of Black Leadership and Engagement at Planned Parenthood, Nia Martin-Robinson also responded to Kanye's claim calling it "offensive" and "infantilizing". She further cleared that black women have the freedom of making their own decisions about their bodies and pregnancies. She further added,
"The real threat to Black communities' safety, health, and lives stem from lack of access to quality, affordable health care, police violence, and the criminalization of reproductive health care by anti-abortion opposition. At Planned Parenthood, we trust and we stand with Black women who have, and continue to lead the charge when it comes to the health, rights, and bodily autonomy of those in their communities."
Besides, the musician even posted an anti-abortion tweet on Thursday along with a screenshot of Google search asking "What does a 6-month fetus look like criticisms?" for which he received a lot of online backlashes. In the now-deleted tweet, West who recently got listed as billionaire said a six-month fetuses 'souls' that 'deserve to live'.
Watch: Kanye West reveals new details on his presidential campaign and running mate l GMA
Well, this is not the first time Kanye got engaged with fierce back forth with Planned Parenthood. Last year, he was severely bashed for 'parroting factually incorrect, right-wing talking points on reproductive health care' after he made the 'false equivalency' between Plan B and abortion.
Also Read: Brad Pitt Praises Kanye West's Sunday Services, 'It's Really Delightful': Talks About Faith
What's more, the 43-year-old musician even claimed to have suffered from COVID-19 in February which he cured himself through taking hot showers and watching instructional videos. Furthermore, he received a huge backlash his revealing his anti-vaccine stance
"It's so many of our children that are being vaccinated and paralyzed… So when they say the way we're going to fix COVID is with a vaccine, I'm extremely cautious."
Meanwhile, West's family is very worried about his condition however they still believe his mental state will return to normal as in the past. Back in 2018, Kanye admitted he does not take any bipolar medication it stifles his creativity.
Don't forget to head to our Entertainment section for more exciting news and gossips. And stay updated with Glamour Fame to keep track of the entertainment world.
-->