Brad Pitt Praises Kanye West's Sunday Services, 'It's Really Delightful': Talks About Faith
Published Thu Sep 19 2019 By Chester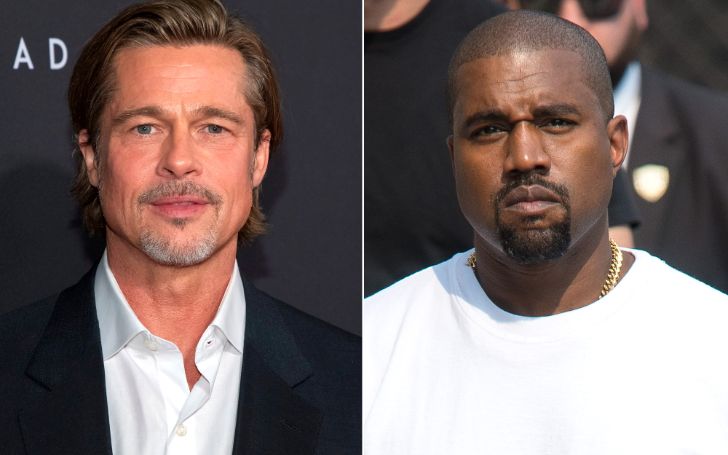 Brad Pitt shares his experience attending to Kanye West Sunday Service and his perception on Spirituality.
Hollywood heartthrob Brad Pitt is complimenting rapper Kanye West's Sunday Church Service after attending it on the Labor Day.
'Once Upon A Time In Hollywood' star had a good time there as he was seen sharing a handshake at the event held in Watts, California.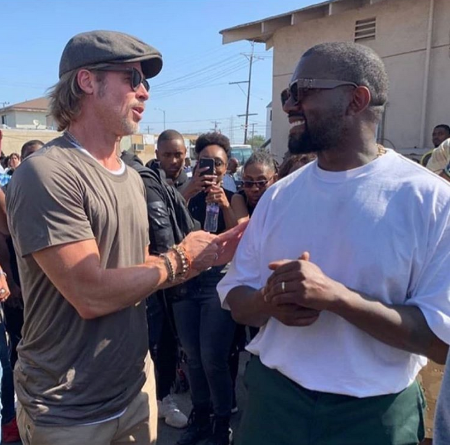 Brad and Kanye snipped during the Sunday Coachella. (SOURCE: Morning Picker)
This is not the first time Brad was spotted attending the invite-only festival; as previously claimed by Kendall Jenner, Brad has visited the exceptional service often.
The 55-year-old star was seen speaking with the rapper and sharing a handshake at the invite-only event in Watts, California.
On the other hand, Pitt exclusively shared his experience on the Sunday service with ET as 'overwhelming' and something special.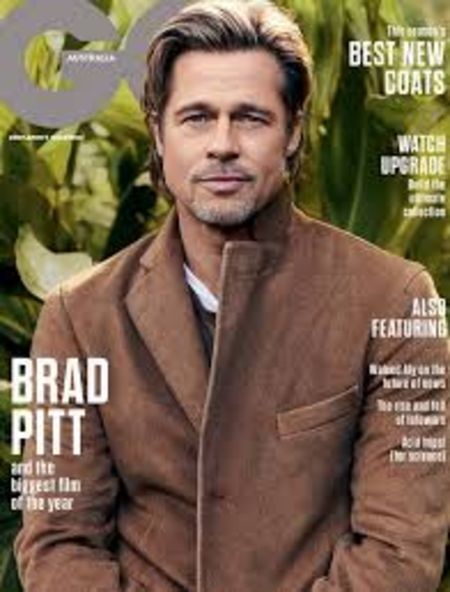 I think he's doing something extraordinary there. It's a pure celebration of life and people, and it's really delightful, it really is.
(SOURCE: GQ)
If you are unknown about the motive of the Sunday service, then it is the true expression of one's faith and was established after Kanye had a life-changing experience with Jesus Christ.
It started as something that was healing for him, and it was really small and personal, and it grew and grew, and he really has been saved by Christ, and it's like (he's) born again, and dedicates his whole life to the church," Kim Kardashian shared.
Pitt who is busy promoting his upcoming high budget Sci-Fi movie Ad Astra doesn't see it the way Kanye does, adding more feedbacks to the Sunday service, he shared,
Oh, man, I've gone through everything. Like, I cling to religion. I grew up with Christianity. Always questioned it, but it worked at times. And then when I got on my own, I completely left it, and I called myself agnostic. Tried a few spiritual things but didn't feel right
The 55-year-old star acclaimed himself as an atheist but claiming he was not kind of rebellious. He shared he hates the word Spirituality and simply believes that we all are connected.
In a similar context, during an interview back in 2017, the Fight Club star shared to Relevant Magazine about being grown up as "First Baptist, which is the cleaner, stricter, by-the-book Christianity."
During his days in high school, Brad shared he encountered people 'speaking in tongues' and praising the lord which the star believes has, in a way connected with the god. So what about you guys? Having faith is definitely worth living for.
Stay tuned and connected to find more Entertainment articles on your beloved celebrities and media stars only on Glamour Fame.
-->