TODAY co-anchor Dylan Dreyer Expecting Second Child After Suffering Miscarriage and Infertility
Published Thu Jul 18 2019 By rhyss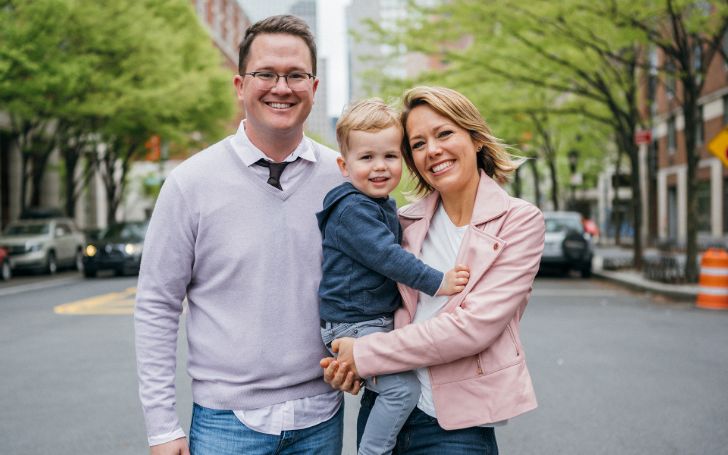 "Today" is literally a good day for Dylan Dreyer.
Ladies and Gentlemen, hold onto your seats as you might fall down. Our beloved and everyones favorite host, Dylan Dreyer, is pregnant with her second child.
Yes, you heard it! There is going to be another bundle of joy screaming Mumma in Dreyer household.
Third-hour co-host and NBC's Meteorologist Dyland and her husband, Brian Fichera are thrilled to be parents again. She revealed the news on Today this Wednesday and exclusively talked to PEOPLE about her pregnancy, which will be published in this week's issue.
While sharing the good news, the 37-year-old said, "This is the best secret we could have possibly been keeping."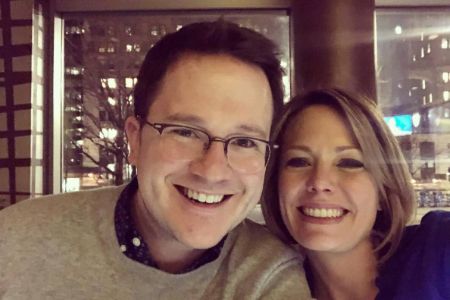 The exciting news came right after she mentioned on April of her miscarriage and conceiving struggles for the last six months. Then the duo decided on trying Vitro fertilization and conceive a sibling for their two-and-a-half-year-old-son, Calvin Bradley. Dylan and Brian are married since 2012.
While they were waiting for Doctor Reichman to call them and tell how much drug they oughta use for their planned ovarian-stimulation cycle, the doc had other plans.
Recommended: THE BIGGEST JOKE OF THE YEAR! David Benioff And D.B. Weiss, D&D Nominated For Emmys; Besides Horrible Writing, Learn The Reason They're The Biggest Pricks!
The doctor told Dyland that she couldn't start IVF. At first, she was taken aback upon hearing the news but then the Doctor maintained, 'Because you're already pregnant!'
The news took the duo by surprise, and they were so happy. While mentioning the Doctor's help, she said,
"I do thank God for [Dr. David Reichman of the Cornell Center for Reproductive Medicine] because I know the surgery he did, to clear out all the scarring from my previous [cesarean] section, made a huge difference. But I also think my prayers were answered."
Furthermore, she is assured there will be miscarriage this time as the host is already in her third trimester and chances of miscarriage at this stage are slim to none.
-->