Did Tom Brady and Gisele Bündchen Split?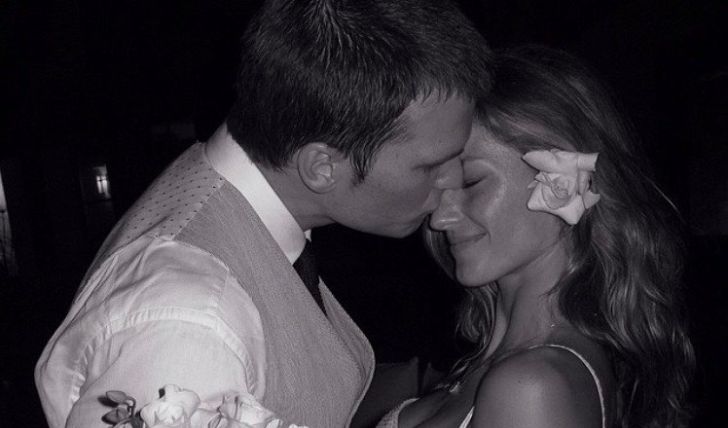 Tom Brady and Gisele Bündchen spark split rumors: Complete story here!
Trouble in paradise: quarterback Tom Brady and his wife of 13 years, Gisele Bündchen, spark marital drama as sources report the pair have been estranged for a while now. The longtime couple's relationship is reportedly going downhill, with Brady back in the NFL and the Brazilian model finding solace in traveling solo.
"Gisele is busy with her own life now and has spent time away from Tom in Miami and New York," an insider said while revealing that the couple has been living separately for more than a month. Another source revealed, "During the season, they live separate lives." Brady, 45, is training in Tampa, Florida, following his shocking decision to unretire.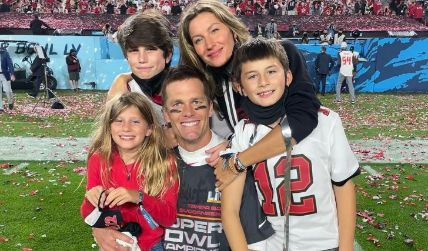 Brady and Gisele have reportedly been living apart for more than a month.
Photo Source: Instagram
"No other husband gets six months off a year to be devoted to just their family. And during the season, yes he travels for games and trains, but he is with his family a lot too," a source said, alluding to the couple's enduring marriage. The source explains Brady and the former Victoria's Secret model are willing to work things out. "They both want to live in Miami, they love it and have loads of friends there. I don't think there is any formal separation at this point, they would like to work things out," the insider shared.
Check Out: Johnny Depp and Amber Heard's Controversial Trial to be Adapted into Movie.
Adding to the swirling split rumor, the 42-year-old supermodel was recently spotted in tears in New York City. An onlooker said Gisele was on the phone on, getting emotional while walking near her and Brady's Tribeca apartment. The Buccaneer's star player and the Brazilian model started dating in December 2006. "I knew right way — the first time I saw him," Bündchen said while talking about her first encounter with Brady.
Sources reveal that Brady and Gisele are willing to work things out. Source: Access
During their two years of romance as one of the most high-profile couples in the sports world, Brady and Gisele faced several roadblocks. In February 2007, the headline broke that Brady's ex, Bridget Moynahan, was expecting a child. "Two months into our relationship, Tom told me that his ex-girlfriend was pregnant," Bündchen writes in her memoir Lessons: My Path to a Meaningful Life, in which the model goes on to explain how her life only got better following the birth of Brady's eldest John Edward Thomas Moynahan.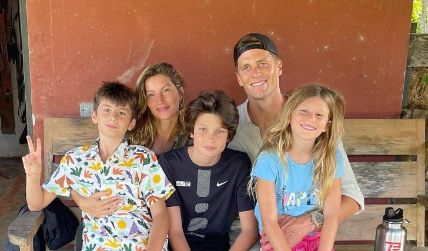 The pair are doting parents to two kids, and Brady shares a son with his ex Bridget Moynahan.
Photo Source: Instagram
The couple announced their engagement in January 2009 and shortly tied the knots in Santa Monica. The smitten spouses had another exorbitant wedding two months later in April, followed by the birth of their first kid, Benjamin, in December 2009. Brady and Bündchen have one more kid, daughter Vivian, 9.
"I think the important part is to have fully present moments with everybody," Bündchen said while sharing the secret of her and Brady's long-lasting marriage. The model adds, "I think that leads to fulfillment because they don't have half of you, they have all of you at that moment and then they get recharged."
Stay connected to glamour fame for more.
-->