Johnny Depp and Amber Heard's Controversial Trial to be Adapted into Movie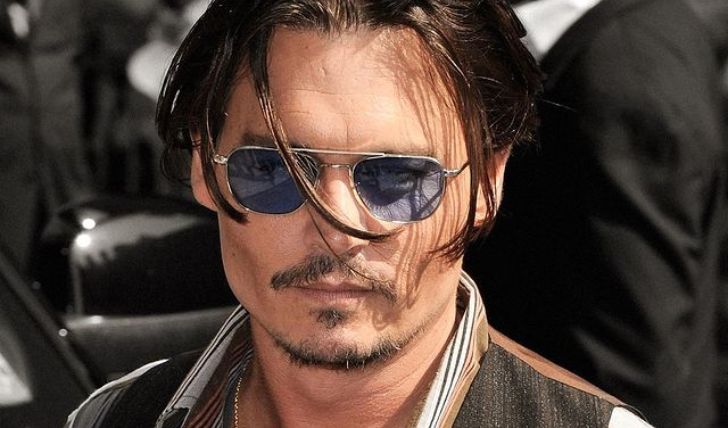 Johnny Depp and Amber Heard's court battle will stream for free on Fox's Tubi: Exclusive story here!
Hot Take: The Depp/Heard Trial will debut on Fox's Tubi on September 30 for free. Self-explanatory by the title itself, the rush-releasing movie is based on actor Johnny Depp and his ex-wife Amber Heard's controversial and high-profile defamation trial that played out "publicly" for over six weeks earlier this year.
As per sources, the hotly-anticipated upcoming will further dramatize the scandalous court battle and the tumultuous relationship between Depp and the Aquaman actress. The movie's decided cast includes Mark Hapka (Days of Our Lives) as Depp, Megan Davis (Royal Flash) as Heard, Mellisa Marty (Station 19) as Depp's lawyer Camille Vasquez, and Mary Carrig (Law & Order) as Heard's attorney Elaine Bredehoft.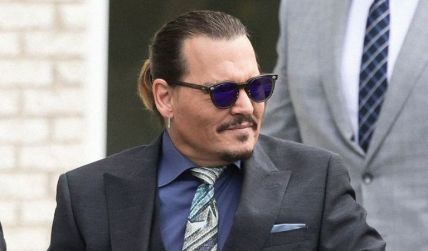 The movie adaptation of Depp and Heard's trial will debut on September 30.
Photo Source: Instagram
Explaining the movie being adapted into a fast-tracked production, Tubi's chief content officer, Adam Lewinson, says, "(it was) to capture a timely take on a story that became a part of the cultural zeitgeist, painting a unique picture of what millions watched play out of in the headlines over the summer." Hot Take is written by Guy Nicolucci and directed by Good Satan director Sara Lohman.
Don't Miss: John Legend and Chrissy Teigen Celebrate 9 Years of Marriage.
The high-profile trial kicked off on April 11, 2022, and concluded on June 1, with the court ruling in favor of the Pirates of the Caribbean actor on three counts, awarding Depp with $10.35 million in compensatory and punitive damages, and Heard with $2 million in compensatory damages. "The jury gave me my life back," said Depp, who Heard painted as a domestic abuser in her 2018 op-ed for Washington Post.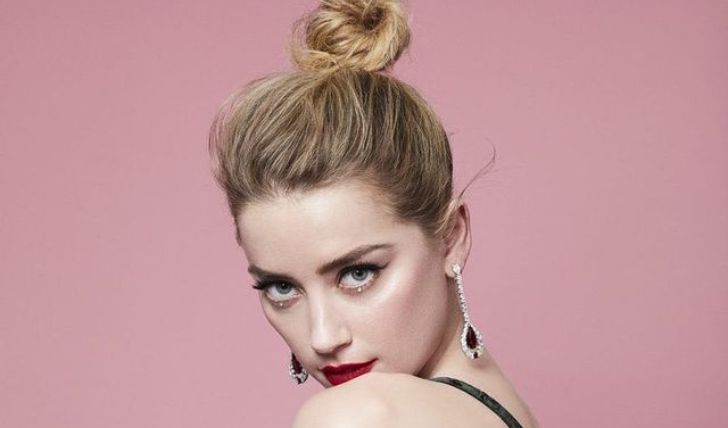 The duo's controversial trial concluded on June 1.
Photo Source: Instagram
When a woman comes forward to speak out about the experience of coming forward to speak out about injustice or her suffering, instead of aid, respect, and support, she will be met with hostility, skepticism, and shame," the Aquaman actress wrote in the op-ed, adding, "I never felt like anyone would or could rescue me, so naturally I resented the label of victim."
Recommended: Is Leonardo DiCaprio Dating Gigi Hadid?
The pair met on the sets of their 2011 film The Rum Diary and quickly fell in love. After a couple of years of romance, Depp and Heard tied the knots in February 2015, swiftly calling quits with Amber filing for divorce in May 2016. Amber's filing was soon followed by a restraining order against the Academy-nominated actor, where Heard accused her estranged husband of assault and abuse.
Heard and Depp were married for a little over a year.
Source: Extra TV
"Hot Take: The Depp/Heard Trial is one of the many timely, culturally relevant original movies to come from our expanding partnership and slate of movies being produced in collaboration with Tubi," MarVista's spokesperson said, adding, "connecting viewers to stories with this kind of social currency and topicality make watching them is a must for any fan of pop culture and celebrity drama."
Stay connected to glamour fame for more.
-->