Tom Holland's Mother Encouraged Him To Learn Carpentry As A Fall Back Career
Published Wed Sep 04 2019 By Sea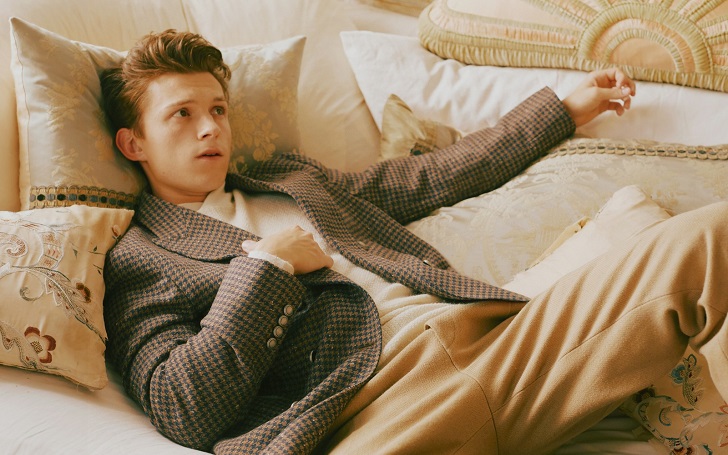 Tom Holland could've been a nobody if he'd not beaten 7,000 other boys for the role of Spider-Man in the Marvel Universe.
Tom Holland was 18 when he was cast as the Spider-Man and now, 23, he is still the hot stuff. He's made the cover of GQ Style Magazine for the Fall 2019 edition and tried looking as fashionable as possible.
All the fame was not going to be handed out to him though, had he shifted to the 'Plan B' his mother planned for him when he was trying to be an actor. The actor admitted, in the latest interview with GQ Style, that his parents were preparing to send him to a carpentry school in the UK since he didn't have a job around 2014.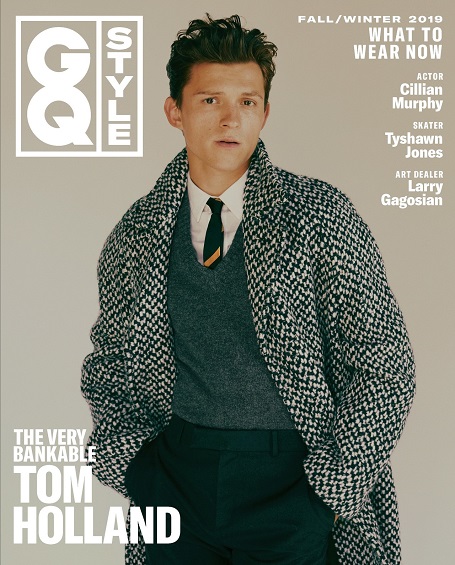 Tom Holland made it to the cover of GQ Style Magazine for Fall 2019.
Source: Fanny Latour-Lambert, GQ Style
While on a golf course with the magazine's Zach Baron, Spidey gets asked about something his father wrote in 'Eclipsed' — that he was sent to carpentry school as a backup plan, in case the acting didn't work out. He confessed it did happen, but despite getting all the fame in the movie world, he recalls the time at the school as enjoyable. He was already tired of auditioning for various roles with nothing to show for it all and his mother just decided it would be best for him to look for some other forms of employment.
I was auditioning, auditioning, auditioning, and I just hit a bit of a rut. And I think, personally, and this is me being very honest, I had just done a Ron Howard film, and I thought I was dog's bollocks.
By the way, the 23-year-old means it in a positive way.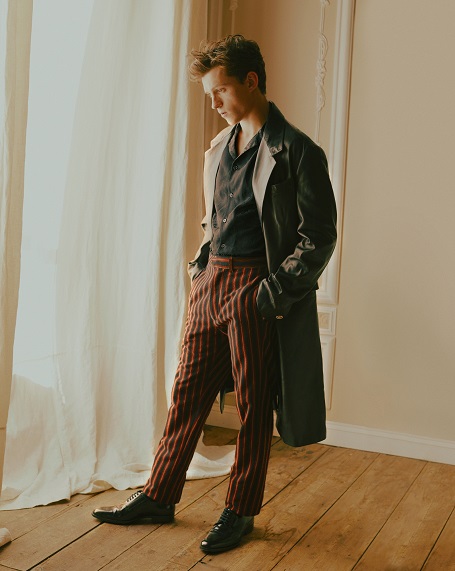 As British as he could be.
Source: Fanny Latour-Lambert, GQ Style
"I was like, I've just done a Ron Howard film. I don't need to audition for stuff anymore. And it was quite the contrary. And I basically got into this rut where I wasn't, like, taking auditions seriously, and I just thought, I'll get this job, I'll get this job. And I didn't. It was a bit of a punch in the teeth. And my mum said, 'Look, you're not getting any work, so you need to go and have a plan B. I've booked you at this carpentry school in Cardiff. Six-week course. You're gonna go, you're gonna learn to be a carpenter.' "
Watch: Tom Holland On His 'The Lost City of Z' Role
And so did. Go at least. It was relevant because many men on his mother's side are carpenters. While at the school, he learned how to renovate a bathroom and fit a roof. And during the time, he auditioned for four movies, including James Gray's 'The Lost City of Z', 'Edge of Winter' and the final was his hit, 'Spider-man'. They were all successful auditions; he got parts from all four auditions.
And then my final audition was for Spider-Man. My first Spider-Man audition was while I was in Cardiff. In that period of time, while I was figuring out plan B. It all kind of clicked.
It could be weird to imagine this skinny guy in a topless look with a pencil on an ear. He did have to learn a few things in the acting trade and got friends to help him through it all. He's been lucky. One of them is his onscreen love interest, Zendaya, who also became his off-screen rumor. It was all shut down though. The two are crazy kids as it can be seen. Being that close is not a new thing in today's world.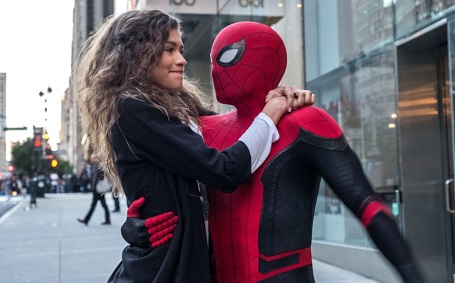 Holland and Zendaya are just two great friends.
Source: ScreenGeek, Twitter
It'll just be exciting to see him as Spider-Man for a little while longer. He also wants to work with Margot Robbie as well. On a side note, the actor loves golf.
-->