Is Zendaya Dating Someone? Who Is Her Boyfriend? Get All The Details Of Her Relationship Status!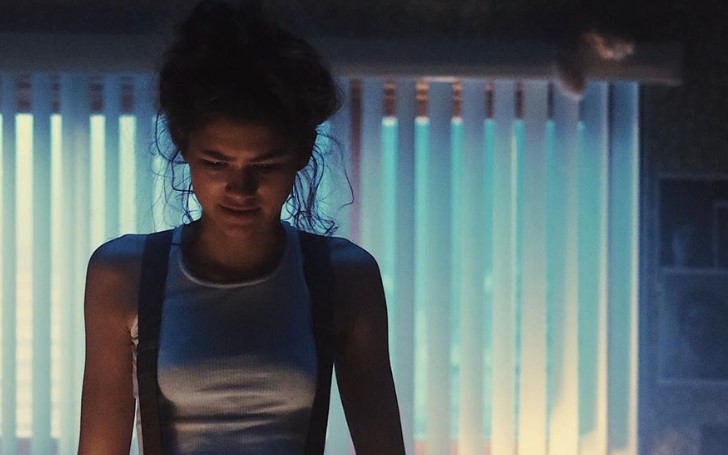 Zendaya is in love with one of her co-stars!
It goes back to the year 2014 when Spider-Man: Far From Home actress, Zendaya was romantically linked to Trevor Jackson. The rumors started to spread when the actress retweeted a tweet.
The tweet was a picture of Zendaya and Jackson, as they labeled themselves as the best couple of the year. The tweet got so much attention following a retweet by the actress herself. When the rumors got too serious, Trevor burst all the bubbles and claimed it was all hoax.
Since then, the rumors pretty much sidelined and Zendaya remained pretty much single but more recently, there's another speculation that's been going on among the fans.
Fans love to see their co-stars together, the romance they carry onscreen, people fancy it in real life. We think you guessed it right, Zendaya is now rumored to have something for her co-star from the movie, Spider-Man: Far From Home, Tom Holland.
Zendaya and Tom are linked on multiple occasions; one of the online outlets even claims the stars started to see each other during the shoot of the movie.
One thing is for sure, the couple has been very careful and private about their relationship, but the two have gone on vacations together. One source even went on to say Zendaya and Holland try to spend much time together as possible.
Though the duo denied their romance, fans assume they are lying. Well, there are certainly many instances where we can suppose the two are dating.
Take Instagram for instance, every once in a while, the couple posts adorable pictures of each other. More precisely, Zendaya's Instagram posts from June 2, 2019, sort of tells the whole story.
The actress took to her Instagram and posted a picture of groupie, including Jacob Batalon, Darnell Appling, and the two love birds.
Zendaya's caption read, "Happy birthday weirdo, thanks for being the wonderful person you are, we're all very lucky to have you and your weirdness👍🏽 @tomholland2013"
The actress is giving us so many hints about her romance with the Spiderman. The actress also mentioned, "Lucky to have you and your weirdness!"
Zendaya, who recently showed up to Teen Choice Award 2019, could have said "Lucky to have you as a friend and weirdness," but no, the actress clearly did not give any name to their relationship which basically suggests the two have something for each other.
Okay, we don't want to play dumb or anything speculating things from a mere Instagram post, but if you look the patterns, the two are genuinely into each other.
Call us what you want, but this is the truth, and even you pretty much know the co-stars continued their love-story off-screen. Let's hope for the best. Fingers crossed!
-->