10 Times Zendaya And Tom Holland Were Adorable On Social Media
Published Sun Jul 14 2019 By Travis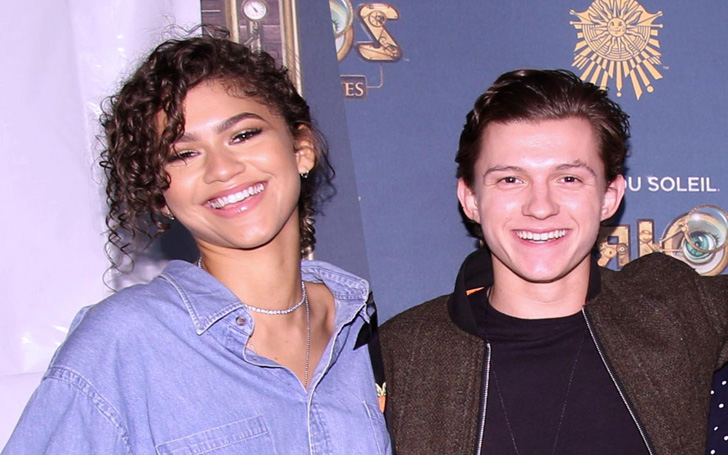 Spider-Man came to Marvel during the big battle of Captain America: Civil War but since then the character has been one of the most amazing characters in the MCU. Since his arrival, his charm has been elevated because of a fantastic cast surrounding the Spider-Man movie. One of the people who bring out the best Tom Holland has to be Zendaya.
Zendaya's role in the first movie was subdued, but then their friendship was what shone through, and we have fallen in love with both of them. And if you by chance stumble into one of their Instagram accounts you will know how adorable both of the actors are together.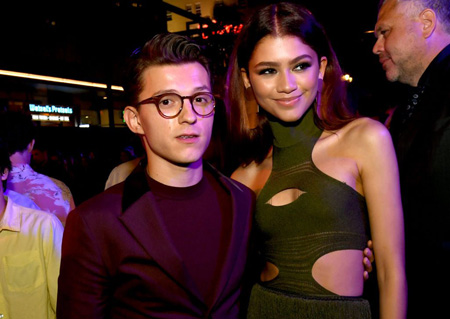 Here are some of the times that Zendaya and Tom were so adorable together; we couldn't help but smile.
10. Zendaya Pokes Fun At Her Own Stardom
Zendaya is a celebrity in her own right; she was a famous child actor and even a renowned fashion icon. But this post was hilarious when she said that her stardom is nowhere compared to that of Tom. She said there are no paparazzi around her unless she is with Tom, which is really funny.
9. When Zendaya Said She Can't Stand Tom
We don't believe you, Zendaya, it is funny that she posted a beautiful photo of Tom and captioned it, "I really can't stand him.' We know it's not true, but this shows how comfortable the two best friends are with each other.
8. The Time Zendaya Told Tom To Calm Down
There was a video on Twitter where someone wearing a Spider-Man costume was dancing lights out. This going crazy video was funny, and Zendaya's comment to chill down made it even hilarious.
7. Tom Holland IG Tagging Gaffe
Tom Holland is a granddad when it comes to Instagram that is when he posted a photo of Jacob, Zendaya and himself but the problem was when he tagged people on the picture, Zendaya's name appeared around Tom's crotch area. It was adorable when Zendaya posted her reply.
6. Tom Can't Figure Out How To Post The Trailer
Spider-Man: Homecoming was supposed to have its trailer release on the entire cast's Instagram page, but Tom Holland just couldn't figure out how to do it. Then Zendaya came to the rescue and helped his post the video, which is just adorable.
5. Zendaya Called Tom A Weirdo On His Birthday
True friendship is when you can call each other names, and it will be just in fun. That is the case here with Zendaya and Tom, they are excellent friends and when she wished him a happy birthday, and she even called him a weirdo.
4. Versace On The Floor
Zendaya's appearance on Bruno Mars' song Versace on the floor was so breathtaking that Tom Holland also realized that. He posted gushing about the video and Zendaya's performance.
3. Tom Cropped Zendaya Off A Photo
Cropping people off a photo is an offense punishable by death, well, not exactly but still, it is not a good thing cropping people off a photo, and well Tom did precisely that. In a group photo, Tom cropped out Tony and Zendaya and uploaded only a picture of himself and Jacob, well, he got a good telling off by Zendaya.
2. Zendaya's Reaction To Tom's Lip Sync Battle Performance
Lip sync Battle has some ridiculous performances over the years, but it is hard to top what Tom Holland did with Rihanna's song 'Umbrella.' Zendaya seems to agree after Tom changes from a suit and tie attire to fishnets and leather one piece. This is as funny as the two get.
1 Affair Rumors
The amount of time these two spend together and the connection they have with each other can't help but fuel the rumors about the two friends dating in real life. Well, their rebuttals are really funny, a guy and a girl can be friends people, we want them to be in a relationship but stop coloring between the lines.
Also Read: Who Are Zendaya' Parents? Grab All The Details Of Her Siblings And Family!
Zendaya and Tom have a friendship that is going to last a lifetime. Spending time together on a blockbuster movie and then spending time together outside of that only helps strengthen their relationship. We love them both, and please keep them adorable social media posts coming.
-->