Tom Holland Wants Tobey Maguire to Play MCU Version of Uncle Ben
Published Tue May 26 2020 By Eden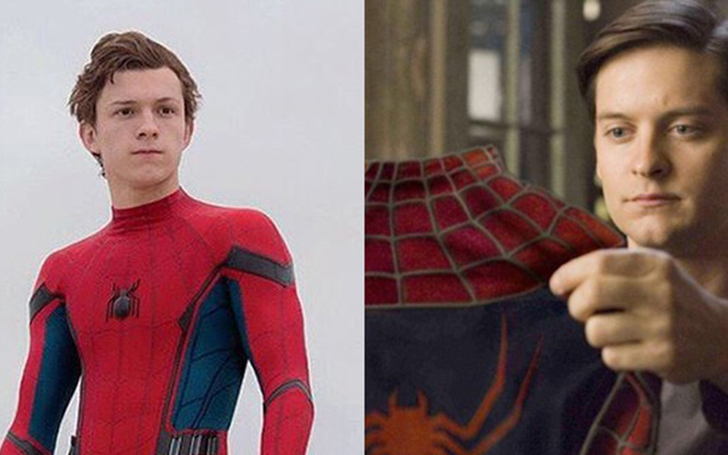 Tom Holland is pushing for Tobey Maguire to play MCU's Uncle Ben.
Following two blockbuster successes, the third edition of Spider-Man was fast-tracked – given the pandemic delays in shooting. But Marvel appears to have major ambitions to extend the series, too, with callbacks to past iterations of the character high on their radar.
Tom Holland reportedly wants Tobey Maguire to portray Uncle Ben in the Marvel Cinematic Universe during a flashback or two at some stage in the Spider-Man series.
Watch: The Best Spider Man: Tom Holland, Tobey Maguire Or Andrew Garfield
While Marvel/Sony is still preparing to do a live-action Spider-Verse with Tobey returning as Spidey, he will also show up as Uncle Ben if he wishes, provided that Ben will be from the original MCU timeline whereas Tobey's Spidey will be from the alternate universe, and this would be clarified since his iteration of Peter Parker clearly matches the original timeline of Ben.
Although there's no knowing whether Maguire's going to be up for this, it's definitely something Holland would like to see, and it's only one of the many madcap Spider-Man schemes that are going around right now. Many of them are fascinating; several of them are fanboy fantasies, some are not entirely compelling, and others are mix of everything.
You Might Like: The Reason Tom Holland's Portrayal Of Spider-Man Is The Best Till Date In Cinematic History!
For starters, we already know Sam Raimi – the godfather of Spidey movies – is coming back to the superhero scene with Doctor Strange in the Multiverse of Madness. Imagine he took it a step forward and returned to Spider-Man as well? In the future, maybe. This one, meanwhile, feels really close to home as if Christopher Nolan came back to serve as the director of Batman, but it's clearly something that's being discussed.
Check Out: How Tom Holland Found Out He Was Spider-Man
Perhaps the most insane story involves a live-action Spider-Verse project and might bring back all three actors who previously portrayed the character feature together.
Spider-Man: Into the Spider-Verse has definitely provided fans the optimism of their fantasies coming to life. But is it really worth it or merely born out of nostalgia? Who knows, but if the script is decent, they can make it work. Into the Spider-Verse teased the entire world of Spider-Men without completely depending on them, so a live-action movie might do exactly that.
Visit Glamour Fame for more interesting news of your favorite celebs.
-->