Tom Petty's Estate Issues a Cease and Desist Over Trump Using His Song, 'I Won't Back Down', for His Rally
Published Mon Jun 22 2020 By Sea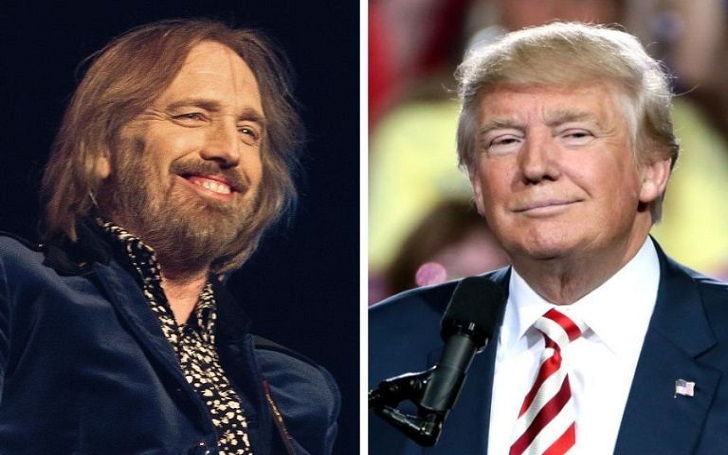 Tom Petty's family objects Donald Trump for using the song "I Won't Back Down" at Tulsa Rally.
Tom Petty's estate has appealed Donald Trump to stop using the late singer's music and denounced the President's unauthorized use of his song "I Won't Back Down" at his Saturday night rally in Tulsa.
The family of late musician issued formal cease and detest notice to Trump for playing Petty's 1989 hit song in Trump's campaign. In a statement, it was clearly mentioned that both Tom Petty and his family firmly stand against racism and discrimination of any kind.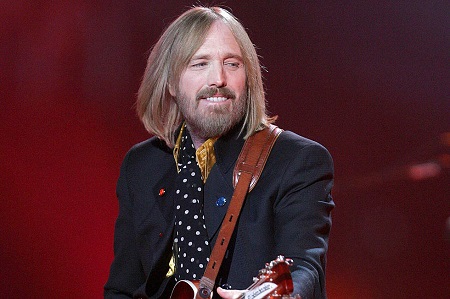 Tom Petty's family objects the president for using song "I Won't Back Down" claiming Trump's campaign leaves too many Americans and common sense behind.
Source: Ultimate Classic Rock
Likewise, Tom's two daughters' Adria and Annakim, and his two former wives, Dana, and Jane Petty, also claimed Petty's song was for the underdog, for the common man and every one, however, Trump's campaign "leaves too many Americans and common sense behind."
Tom Petty and the Heartbreakers' lead singer and guitarist died from an accidental drug overdose on 2nd October 2017. Previously, the late singer threatened to sue the former President George W. Bush for using the same song at political rallies.
Also Read: Is Donald Trump A Time Traveller? A Person Claims To Have Found All The Proof!
Well, this is not the first time Trump used the songs at his political rallies without the consent of the artist. Popular musicians including Pharrell Williams, R.E.M., Aerosmith, Neil Young, Adele, Rihanna, and the Village People also objected to the President for using their music without their permission.
As per the ASCAP document called Using Music In Political Campaigns, political candidates in the U.S. are free to use the music they want at rallies after paying a license to use it.
Meanwhile, Trump's first re-election campaign rally did not go as planned as the campaign was expecting to sell out the 19,000-capacity BOK Center in Tulsa, Oklahoma, but almost half the arena was empty.
Watch: Thousands of empty seats at Trump's comeback rally in Tulsa
Though the campaign manager blamed anti-racism protests in cities across the country and coronavirus pandemic for less attendance of supporters, political strategist Steve Schmidt claimed teenagers across the U.S. who ordered tickets without the intention of showing up were behind the smaller than expected numbers at the rally.
Moreover, tiktokers and K-pop fans flooded the President's campaign w/ fake ticket reservation. Besides, a TikToker named "maryjolaupp" made up a video encouraging people to sign up for free tickets so that there would be empty seats in the arena.
Recommended: Greg Gutfeld Twitter War: The TV Producer Calls Pink a 'Third Rate Joan Jett'
In the two-hour-long speech, Trump once mentioned "racial justice" only while claiming his political opponent Joe Biden's retirement from public life will bring racial justice. What's more, his son, Eric, even addressed the anti-racism protestors across the country as animals.
Don't forget to head to our Entertainment section for more exciting news and gossips. And stay updated with Glamour Fame to keep track of the entertainment world.
-->