Tommy Gabriel Takes a Temporary Break From Social Media and TV
Published Tue Jan 15 2019 By Eden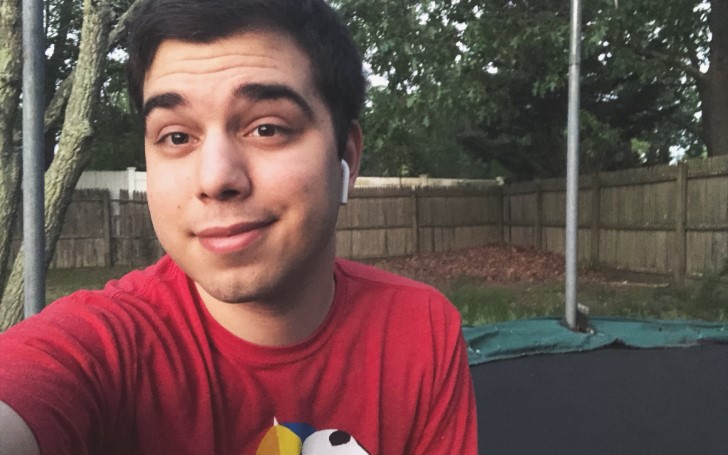 Tommy Gabriel set to take a temporary break from social media and TV.
TMZ Live Commentator Tommy Gabriel posted a video on his social media that he is taking a break from it. He needs to focus on getting his mental state better before he can resume posting content for his online followers.
In his video, Tommy mentioned he struggles with Depression and Anxiety. We value that Tommy is speaking out about what he deals with.
Gabriel shedded some light on mental health as people these days on social media don't really have an open conversation about it.
Also See: Tom Hardy Welcomes Second Child with Wife Charlotte Riley
Tommy stated in the video he will return in February or sooner depending on how he will be feeling but will definitely return in February.
A Short Bio On Tommy Gabriel
Tommy Sparandera, known online and TV as Tommy Gabriel, is a TV & Internet personality, and an upcoming actor. Tommy has become a social media phenomenon and has amassed a huge following on his social media and that he relates to his following as "Online Besties".
You Might Like: Bodyguard's Richard Madden Reportedly Separated From Girlfriend Ellie Bamber After 18 Months of Relationship
Tommy Gabriel is known for his bubbly friendly personality. The topics he talks about are technology related and as well as giving his input on celebrity gossip to his audience and him talking about relatable, trending topics. As well as content that inspires others and betters the mood. This caused him to grow a following international cross all of his platforms.
We at Glamour Fame wish Tommy nothing but the best.
-->