Top 10 Best Black Mirror Episodes!
Published Thu Aug 01 2019 By Travis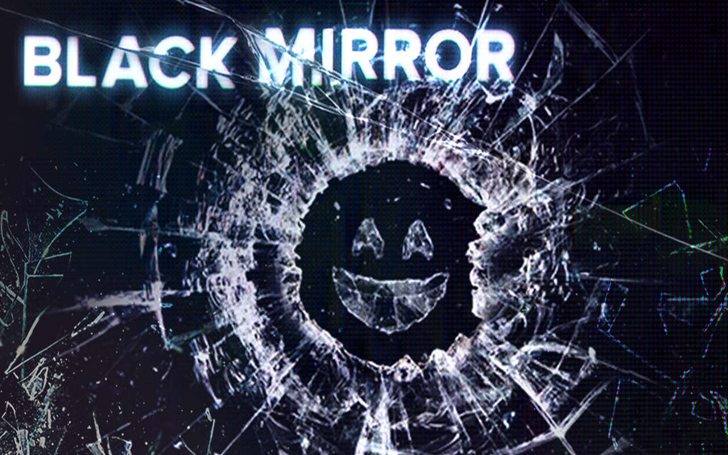 The amazing thing about Black Mirror is it is an anthology series and not like other anthologies with different seasons tackling different subject matters. When it comes to Black Mirror every episode is different from each other and though it feels like the overarching villain, abuse of technology, binds all the episodes together, but the episodes could not be so over the map.
There is confusion in every episode, you are not told a single thing about what is going on, and you have to figure out everything yourself. The series deals with everything from cop procedurals to dystopian worlds and it can jarring to find out which episode you love outright.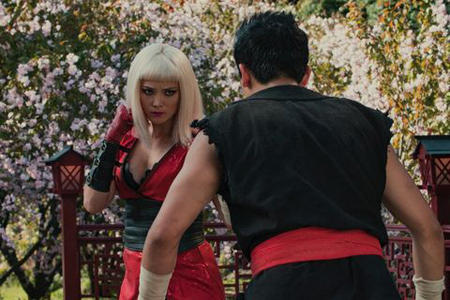 With 22 episodes done and one interactive movie out of the way, we are trying our best to come up with the ten best episodes from the series. This is our list, so feel free to disagree as we know you will because number one is something you are definitely going to disagree with. So, let's get this countdown started;
10. The Entire History Of You
A grain is implanted in the back of people who want it, which allows them to record, store, and playback anything they see and hear. The re-do appears in the person's eyes, and they can revisit any and all memories from the past. 'Liam', the lead character, suspects there was some kind of relationship between 'Ffion' and a dinner guest, so he drunkenly goes to his house and sees they had sex while he was in a relationship with Ffion. This causes him to doubt if his child is whether his child or not. When he is sitting inside his home, alone, he goes to the bathroom and uses a blade to cut out the grain.
The invasive nature of the grain was something which seems so real and possible, and we feel for Liam, which makes this episode so memorable. It was from the first season of Black Mirror when we were still figuring out what the show was supposed to be and since then we've got many amazing episodes, which is why this is at number ten.
9. Hated In The Nation
When we first jump into this episode, a columnist 'Jo Powers' is dead, and she died a gruesome death which causes a massive police search. The whodunit type of episode with a sci-fi twist was a first for the series as the attack leads the police on a search for a killer who wasn't even in the room. The hunt feels like a routine story of investigation when a killer game is launched on Twitter when the most voted person will die by public voting. From a simple murder investigation, this turns into a full-blown massacre when the killer targets all the 387,036 people who voted for someone else to be murdered. This result in a mass massacre and the detectives are brought in front of a government commission to explain what happened.
This episode was so realistic and believable; we cannot help but imagine something like this happening in real life.
8. Fifteen Million Merits
This episode was weird because after the first episode we got this futuristic episode which since then is imprinted on our brain. People are locked inside huge facilities where they ride mechanical cycles all day to amass credits to spend on this they want or go to a talent show and gain their freedom. 'Bing' wants to help 'Abi' get out, so he gets her a ticket to the show where she is asked to either be a porn star of go to the bikes. After being forced, she goes to porn, and Bing makes his way to the stage where he gives a rousing speech with a broken glass held on his neck. But then he is also given his freedom.
The speech is packaged for the host of the show, and the allure of freedom become too much to ignore of Bing. Other the apparent commentary on the nature of reality TV there is hidden symbolism like whole room enveloping screen which is designed to distract people. It is all so futuristic but it also all sounds so familiar.
7. Shut Up And Dance
For the whole of this episode, we were sympathetic to the character of Kenny. He gets blackmailed into delivering some package and taking a trip with a stranger, and we are slowly getting scared for the character. Then during the final moments of the episode, the truth about 'Kenny' comes out, and we find out he was watching child-porn when a virus-infected camera recorded him.
This episode was not a sci-fi story; it was just a simple story about vigilante justice, and we love how the writers made us care for Kenny and then pulled something like that at the end.
6. Playtest
Backpacker 'Cooper' is hired to test a horror game which uses a grain type technology to create a virtual reality world where the gamers can experience real horrors or things which feels authentic. Cooper who was stuck in the UK because of lack of money didn't call his mom for help and when he gets into the game he suffers some jump scares but after the pain becomes real, the test is terminated, and he makes his way back home where he finds his mother who doesn't recognize him, but this is all just his mind making up things because of a signal interference in the room which causes him to die seconds into the test.
The death was something we did not see coming, it was like a low blow, but it was so well executed we can't hate the episode.
5. White Bear
White Bear was a brain scratcher from the start, we see Victoria wake up in an abandoned house, and soon she is being chased by a guy with a shotgun and when she asks for help all the people in the area are just busy capturing the moment on their cameras. Some people help her, but other people in the area kill them. It all culminates in the finale where we are led inside a facility, and she is presented in front of a crowd where we find out she was a murderer, and this place was called the White Bear Justice Park where the memoryless Victoria was being tortured with new audiences every day.
The reason we love this episode, is because the more you think of the episode, the darker it gets, and it is disturbing to think the involvement of the people who are facilitating this cruel behavior on someone who doesn't even know who she is.
4. San Junipero
San Junipero was a breath of fresh air after ten episodes of miserable situations one after the other. Charlie Brooker wrote so many disgusting stories on Black Mirror; we never thought he would be able to make a happy, feel-good episode with a moral ever. But it is what Charlie did in the award-winning episode San Junipero. He showed a utopic place where people can pass on to, and older people can visit, this was a great story where Charlie questioned if the afterlife can be a digital place.
There is something beautiful and something endearing about the finale of this episode. The questioning of the afterlife and a solution for people suffering from dementia and old age loneliness, this one technology feels like something which can do a lot of good.
3. White Christmas
A Christmas special by Black Mirror is not something you will ever be able to forget, why you ask? Because this there is only one Christmas special by Black Mirror and this is without a doubt one of the best TV episodes ever.
In this episode, there are a couple of short stories, a format used by another episode which is to come in our list. We see two people who say are there for five years, sitting by the fire and talking about their previous lives for the first time. We hear the person say he murdered his father in law, and his ex-wives daughter dies in the cold while trying to call for help. Then it is revealed the whole thing was a ruse by Matt to make him confess for the murder so he can get out of prison.
The episode was great in telling multiple stories with the banger of an ending which we will never forget.
2. Black Museum
'Nish' is in a desert setting, she is stopping to charge her car, and when she sees a museum in front of her, she decides to go there and see what is inside. Well, a curator comes out and tells her about the artifacts inside the museum. The museum owner describes the history behind each and every technology which he worked on in San Juniper hospital. Then finally he shows his biggest attraction, a man in death row whose consciousness goes through the horrific day every time.
By the end, as the curator is dying because of the poison he drank, Nish reveals herself to be the daughter of the death row inmate; she then proceeds to burn down the museum with him inside.
The episode was lacking in the gore and vile which made almost all the episodes tick, but still, the nature of the stories told by the curator was something which will always make this a great story. Also, the monkey scene from the show, it was heartbreaking.
1. Hang The DJ
Yup! Hang the DJ is our number one pick for the top ten episodes of Black Mirror. Why? Because we feel like it, that's why! No, not really though, this was a great episode because very rarely we see a nice story from Black Mirror. This was a story disguised inside another story, and we were clueless until the end. We want to see this episode so we will be vague about this one.
This episode deals with the dating world and how hard it is to find the one person who is right for you. We love this episode because this captures the more dating scene so accurately we cannot help but gush at how accurate the show is.
Also Read: Avengers: Endgame Writers Christopher Markus And Stephen McFeely Squash Fan Theories Suggesting Tony Stark Is An Adopted Son Of Howard And Maria
Every episode of Black Mirror feels so real and connected yet so far away all at the same time; it is tough to pinpoint what episode you really like. But this right here was the best we could come up with.
-->