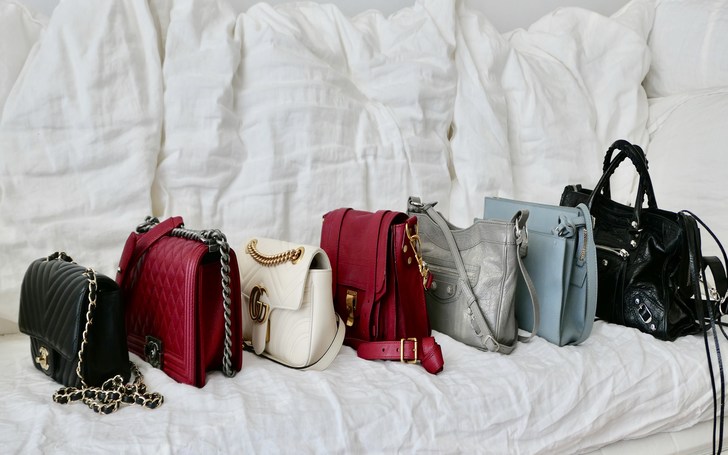 The most loved and famous bags by French designers.
France aka the country of fashion, luxury, and beauty.
When it comes to the world's expectation on French brands, they seek the best on not just the raiment, but the same taste and uniqueness on the handbags too.
The French handbags by A-listers designers and top company are not only dominating the world's handbag markets because of their one of a kind design but also because of their reliability, high quality, and their all-time usable fresh patterns.
So, which are those top French bag brands? Given below are the complete list of the top French bags of all time. From the classic Ralph Lauren to the vintage Dior bags, take a look.
Recommended:Rihanna's New Luxury Fashion Line Is A Groundbreaking Moment for Fashion
10. Celine

SOURCE: Celine IG
Founded in 1946 to manufacture children's shoe, Celine later developed their brand company in producing impressive women's wardrobe including their wear collection and handbags. From Celine's Trio to Cabas to Classic to Shopper Shoulder Bag, every Celine bag is chic at its finest.
9. Lanvin
SOURCE: Jomashop
Bags from Lanvin, one of the most traditional French design companies are dramatic yet contemporarily aesthetic and classic. With the high qualities material cuts and designs, Lanvin bags are never disappointing to play with.
8. Balenciaga

SOURCE: Bergdorf Goodman
Born in Spain, Balenciaga, now owned by the multi-millionnaire French company, Kering, the bags created by Balenciaga are nothing like you can find anywhere. Their bags are worth to purchase and have on your wardrobe.
7. Polene

SOURCE: Polene IG
If you're looking for high-quality leather handbags then Polene is the perfect choice. Not only their quality but their simple yet feminine designs on the bags are something so incredibly great that they never go out of style.
6. Longchamp
Source: Longchamp
Besides, Polene, the best leather bags destination is unquestionably Longchamp. Distributing their products in more than eighty countries, this multi-million dollar company has been truly leading the world with their leather goods.
Don't miss:Kylie Skin: When Is Kylie Jenner's New Beauty Line Coming And What Will It Be Like?
5. Louis Vuitton

SOURCE: Louis Vuitton
From their handbags to tote to luggage in all kind sizes and shapes, Louis Vuitton, founded in 1854, produces audible patterned goods with their distinct trademarks. And definitely because of their popularity, many replica versions of Louis Vuitton are available in the markets.
4. Dior

SOURCE: Dior
Landing on the next number of the top French designers' bags list is none other than Dior. The great concern about Dior's bags is that they are stylishly elegant and their magnificent ability that further flatters women's outfits.
3. Saint Laurent

SOURCE: Factory Lux Brand IG
Founded by Yves Saint Laurent in 1961, Saint Laurent's collection includes numerous attractive handbags and purse which are severely popular among celebrities and ordinary people. After all, who wouldn't want a perfect Saint Laurent bag, right?
2. Chanel

SOURCE: Chanel
Just like their watches, apparel, beauty brands, Chanel's bags are extremely and exceptionally outstanding too. Their simplicity yet extravagant trademarked designs are what makes them prominent.
Also read:Top 10 Super Glam Looks From The 2019 Cannes Film Festival
1. Givenchy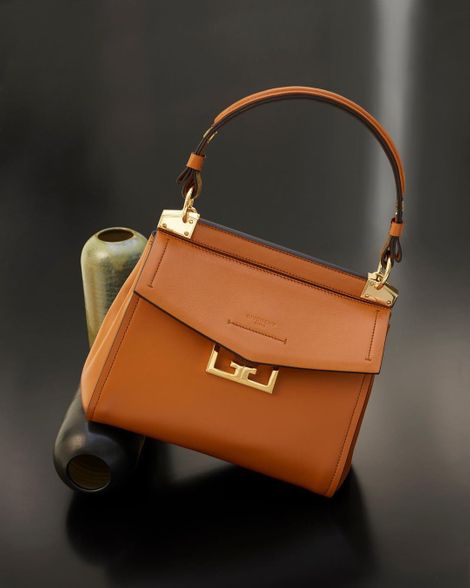 SOURCE: Givenchy
After highly successful years of producing perfumes, Givenchy then later started to create and sell skincare, clothing, accessories, and cosmetic products. What we like the most about Givenchy handbags is their premium quality and authenticity.
-->