Top 10 Things To Do During Your Stay In Kathmandu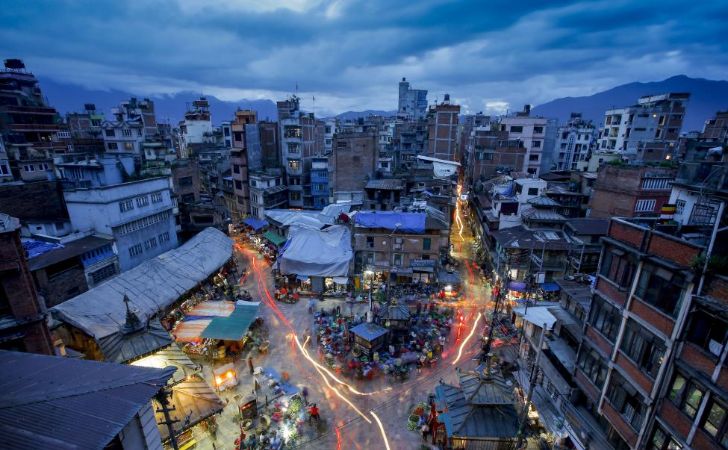 Previously we covered top ten things to do in Nepal, and this time we decided to give some in-depth information about the city which is the only gateway of Nepal, that is Kathmandu, as Tribbhuvan International Airport is the only international airport of Nepal as of now.
Well, of course, you planned your trip to Nepal, but you still have plenty of time in your hand while your tour operator fixes thing or two before your actual trip begins. As they say it, "Leisure day" is a buffer time, in which you are allowed to roam around Kathmandu city and explore a few things yourself.
So just you are not left wondering what to do in your "leisure day" in Kathmandu, we have rounded up 10 things you can do or try while in the city.
10. Scenic flight to Everest
Everest Scenic Flight is close-encounter mountain-flight seeing tour. After all, a trip to Nepal would be incomplete without truly understanding what makes it really beautiful, and that's mountains of course.
Everest Scenic flights are usually operated in the morning hours, so you really need to get up early to catch the breathtaking views of mountains and world's tallest mountain, Mount Everest. The flight duration is usually 2 hours, but promises the experience of a lifetime.
9. Bungee Jump
We know there is no bungee point in Kathmandu, but we took the liberty to mention this one, as closest bungee point from Kathmandu is only 28 miles away from the city,
You, for sure, don't want to miss this excellent opportunity, where you can jump from over 160 meters high tropical gorge bridge. Just imagine, the wind hitting your face, while you rage through air tied in a rope!
8. Marvel over historic Palaces Square
Well this list was about Kathmandu city only, but we had to include this, so we went a little further than the city, and included places from Kathmandu "district".
There are three Palaces square in Kathmandu district, while they are in the extremely commutable distance, we recommend you visit them all. The all three Palaces square namely Bhaktapur Durbar Square, Patan Durbar Square, and Basantapur Durbar Square are designated a UNESCO World Heritage Site in 1979.
Also Read: 10 Best Places To Visit With Your Friends!
Sadly, a huge earthquake in 2015 destroyed most parts of the all palaces square, but still, you will find the aesthetic of the places much appealing.
7. Walk through the old market of Kathmandu
While talking about the Kathmandu city, you should definitely go visit the old market of the city. Go for a walking tour of Ason and Basantapur, where you will discover the true heart of Kathmandu.

Well, you will not only see the old market but you will attain a valuable knowledge of vegetables, herbs, spices, utensils, and clothing. You'll also be surprised to discover shrines and statues hidden away in unlikely places. So, grab a map and get exploring!
6. Hang out in Thamel
Thamel is the main tourist hub of Kathmandu, the place is usually crowded and frenetic at times but still manages to retain an old-world feel, perpetuated by the rows of Tibetan prayer flags and cycle rickshaw that trundle by.
The streets of Thamel is filled with shops overflowing with brightly colored things, jewelry, traditional Tibetan painting - Thanka, music, bookstore, etc.
5. Try Local Food
Nepal is culturally diverse, and Kathmandu is no different as people from different parts of the country reside here. So, to delve into Nepalese food will be one of the best experience for and a refresh to your taste pallet.
Try some authentic Newari cuisine around Thamel and Basantapur, and Tibetan cuisine around Bouddha area. Apart from food itself, the ambiance is really lovely with friendly people serving you delicious food. Just don't forget to try the Nepalese staple food - daal bhaat tarkari (rice with lentils and vegetables)
4. Street Food
It's a must-do thing for every traveler, the street reflects a place's culture and tradition, no destination is complete unless one tries the local street flavors the place has to offer.
Nepal is one of those countries that have loads to offer in terms of the local cuisine, in fact, street food in Kathmandu is all about a variety of flavors. Gorge upon these local foods as you wander through streets of Thamel or Basantapur. The foods that are highly recommended are Momos, Pani Puri, Thukpa, etc.
3. Visit Bouddhanath, Swayambhunath, and Pashupatinath
These three places, Bouddhanath, Swayambhunath and Pashutinath hold a high religious values. People from different part of the world come here to worship on special occasions. While Pashupatinath holds a great importance to Hindu devotees, Bouddhanath and Swayambhunath are worshiped by Buddhist followers.
These three places are also listed in UNESCO World Heritage Site and we recommend to visit all three places If you're interested in gaining insight into the religious aspect of the temple and its significance in society.
2. Visit Villages in Kathmandu
Explore the outskirt of Kathmandu valley and break yourself free from traffic and urban sprawl, the villages around Kathmandu have retained a traditional way of living, untouched by the modern world.
Two of the most popular villages to visit are Bungmati and Khokana, located to the south of Kathmandu, not far from Patan. These two villages were unfortunately hit hard by the 2015 earthquake and are in need of tourism more than ever now.
1. Buy Handicrafts
Strolling around the temples and the ancient palaces of Kathmandu valley, during dusk is one of the best things you can do. It's not just that these places radiate a sense of serenity but the neighborhood filled with the antique shop full of Nepalese handicrafts and the temples with fabulous wood carving will make your time worthwhile.
Handicrafts in Nepal is believed to have started since 300-879 AD, though the official account of first handicraft is not available. But the classical period of Nepal (13th to 18th century) ruled by Malla dynasty helped, extensively in the enrichment of quality, authenticity, and originality of the Nepalese handicrafts.
You will find a wide range of handicrafts that you can buy, including Textile products, Pashmina, Dhaka Products, Woodcrafts, metalcrafts, etc.
-->