Top 5 Facts About Supernatural's Jack Actor Alexander Calvert
Published Sun Jul 28 2019 By Sea
Alexander Calvert has been around the 'Supernatural' cast since debuting in the Season 12 finale as 'Jack Kline', son of Lucifer. He became a fan favorite straight away and thus became a permanent member of the crew from Season 13, being 'a driving point for the show's controversial topics towards the end of its run.' The end of the run means the show is coming to a stop after Season 15.
Alexander Calvert was born on July 15, 1990 (Alexander Calvert Age - 31). Alexander Calvert's parents? There's the debate Misha Collins is the father, but they were just joking around. Calvert is extremely private about it, so you won't find it anywhere on the Web (except the theory that Collins and Jensen Ackles or some other fun).
Watch: Misha Collins 'Probably' is Calvert's Real Daddy - Just For Laughs
Extremely secretive, but what more is there to Calvert besides the charm he puts on Television? Let's explore the path to his fame and how he started out for being a beloved actor on-screen. Here are the top 5 facts about the Canadian hottie.
5. On Nickelodeon, He Used To Be on Several Shows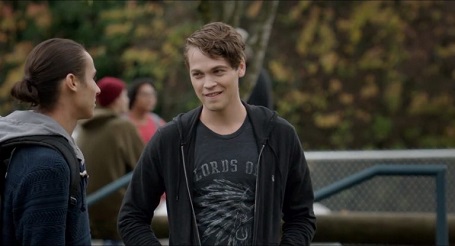 Calvert's early acting career includes a number of Nickelodeon series. His appearances include 'The Troop' in 2010 and 'The Edge of Seventeen' in 2016.
4. Before Supernatural, He's Been Around For A Long While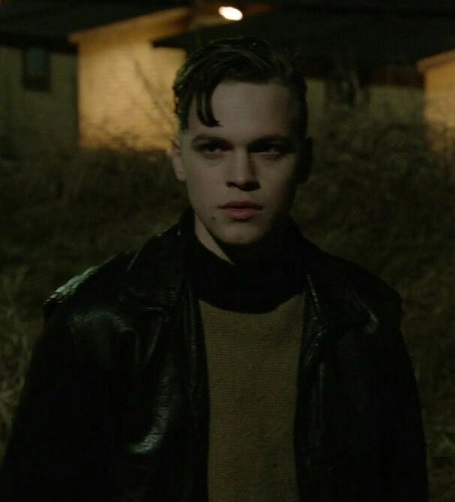 Despite looks giving a newbie vibe, Calvert has been around for a long while on the screen. In fact, his debut came in CBS's Fantasy drama 'The Dead Zone' way back in 2005. He appeared in the show's first episode, 'Broken Circle' of Season 4, as the 12-year-old Greg Stillson (he was 15 in real life at the time).
Since then, Calvert's interest in acting fueled him to get involved in numerous other movies and TV series. It includes 'Robbie' in 'To Be Fat Like Me' [2007], 'Ra'uf' in 'Bates Model' [2013] and 'Hunter Gibbs' in 'The Returned' [2015].
In July 2015, he was announced to be cast as Lonnie Machin in Season 4 of CW's 'Arrow.'
3. More TV Series Than Movies
The Canadian actor has been a part of several series and movies, but his appearances are high for TV shows rather than cinema. Still, he's been in 9 movies in total, and that is a pretty big feat. 'Kickin' It Old Skool' and 'The Blackburn Asylum' are just the icing on the cake.
2. Girlfriend Is 'Wifey' To Him, And They Are Each Others' Photographers
Calvert started bonding with his South African actress and model girlfriend Jenna Berman in 2014 and have been together ever since. They are one lively couple, but they never discuss their relationship. They don't need to, though; they can just show it.
In June 2016, the 'Scream' actor shocked his fan followers with a post on Instagram calling Berman his 'wifey' and speculations were made over their wedding. The duo is very private about their relationship that we do not even know if they are together anymore. Hence we cannot confirm their husband-wife situation at present.
Furthermore, the couple is each other's, official photographers. Both post vivid black & white pictures of each other all over their Instagram pages.
1. A Cat And Its Own Instagram Account
In March 2014, Calvert opened up an Instagram account for his co-owned (with his girlfriend) Persian cat, Lord Tyrion. He doesn't think the cat would do well in the outside world, though. In an interview with Elle, he said
Me and my girlfriend have had an Instagram account for the cat for years. I mean he's the lord and he's very demanding. So, I think his Instagram reflects that. He's pretty content in the kingdom. I don't think he'd do well in the outside world. It's probably pretty jarring for him.
Tyrion is quite the celebrity on Instagram with more than 21.1k followers.
-->