Top 5 Facts About Taryn Hatcher
Published Sat Nov 23 2019 By Alice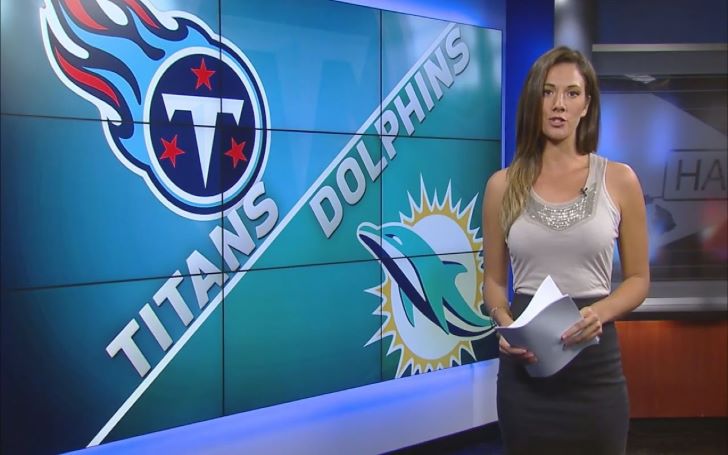 American sports host and reporter Taryn Hatcher is best known as the sportscaster of NBC Sports Philadelphia. Prior to NBC, the Delran native was on Big Ten Network as a Freelance sideline reporter for NCAA basketball.
Born to parents Jeff Hatcher and Connie Hatcher, she has a brother named Kyle, who is a helicopter pilot in a navy. Before working as a journalist, she worked as a waitress at Philadelphia based sports bar - Chickies and Pete's.
Is Taryn Hatcher Dating Her Boyfriend?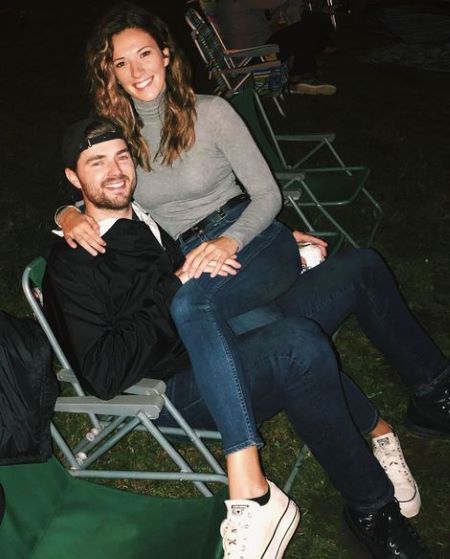 Taryn Hatcher is dating her boyfriend, Austen Freeborn.
Source: Instagram
Taryn Hatcher has throbbed the hearts of many people with her beauty, but unfortunately for her fans as she is already taken. She is currently dating her boyfriend, Austen Freeborn.
As per speculations, Freeborn worked as Officer, Auditor II for Bank of Americaand he was part of the company from June 2015 to February 2018. Likewise, he got an internship in Bank of America as well from 2013 to 2014.
Well, the lovebirds are madly in love and often share their pictures on social media. Have a look at a snap which Hatcher shared on her beau birthday with the caption, "Happy birthday ♥️ #iloveyoutoo."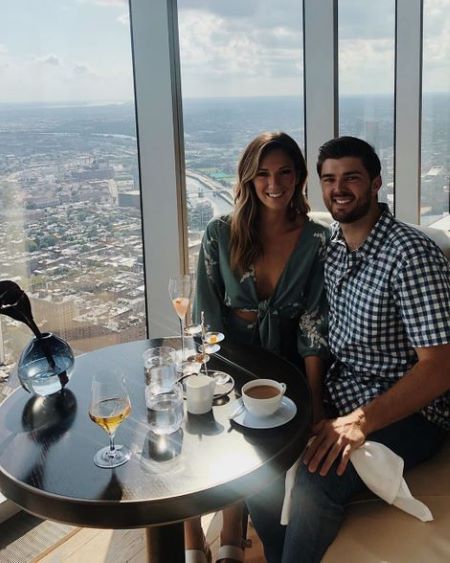 Taryn Hatcher and Austen share less about their relationship.
Source: Instagram
When it comes to her love life, the reporter prefers to keep her shares less information. Well, it's left to be seen whether Hatcher will tie the knot with her boyfriend or decide to part their ways in the near future.
Taryn Hatcher Dreamed Of Being a Sportscaster Just At The Age Of Ten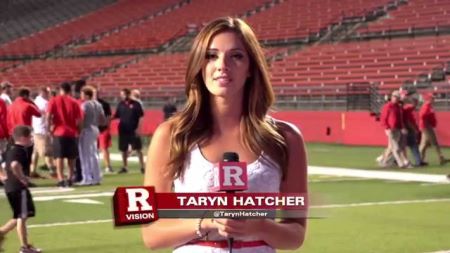 Taryn Hatcher dreamed of being reporter at the age of ten.
Taryn Hatcher wanted to become a news reporter since her childhood. This thought came to her while she was watching basketball with her father at her home.
Hatcher began paving her way in sports while she was at the college. She worked as a social media and production intern for iHeart Radio and then NBC Sports Philadelphia.
Taryn Hatcher Came To Prominence After Joining NBC Sports Philadelphia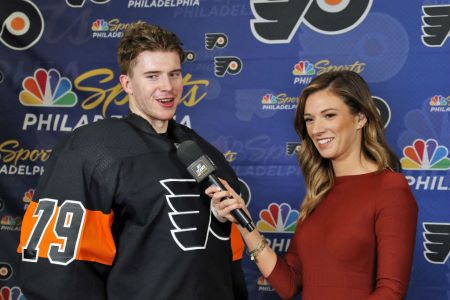 Taryn Hatcher became popular only after joining NBC Sports Philadelphia.
Source: Thehockeynews
Taryn Hatcher first started her journey of being an anchor at Big Ten Network. She there worked as a freelance sideline reporter for NCAA basketball and a reporter for BTN plus.
After graduating from college, the 26 years old then joined Hawaii News Now for around three years. However, she came to prominence after working as an anchor and reporter for her dream company, NBC Sports Philadelphia.
Taryn Hatcher's Broken Leg Became Hindrance To Soccer Player
Taryn Hatcher dropped soccer after she blew her leg.
Source: Fotbolti
Taryn Hatcher was interested in sports from her very young age. Apart from being a sports reporter, she was keen of playing soccer.
Likewise, in the college, she played soccer as center-midfield and center-defender. Unfortunately, she blew out her legs, and she had to drop out of playing soccer.
Taryn Hatcher Is Living A Lucrative Life With Her Mouth lashing Net Worth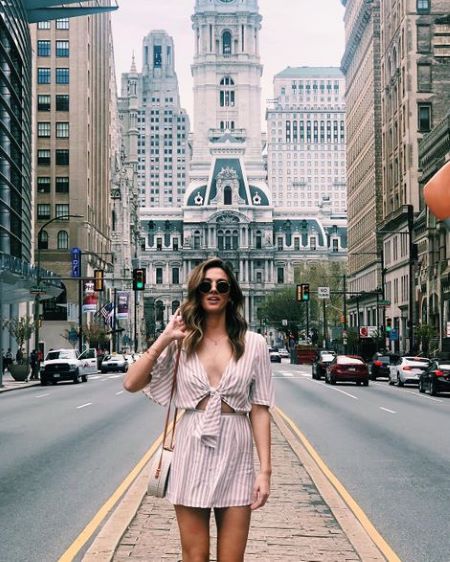 Taryn Hatcher holds the net worth around $300,000 to $500,000.
Source: Instagram
Taryn Hatcher possesses the net worth around $300,000-$500,000, all thanks to her career as a reporter. In addition, the average salary of a sports news reporter is around $39,815.
Recommended: Madina Milana Family - Top 5 Facts!
Well, Hatcher has been working this field for a few years now, and no doubt, with her lucrative career, she is living a lavish life.
Don't forget to head to our Entertainment section for more exciting news and gossips. And stay updated with GlamourFame to keep track of the entertainment world.
-->