Top 5 Facts About Andy Ruiz Jr.
Published Mon Jun 03 2019 By David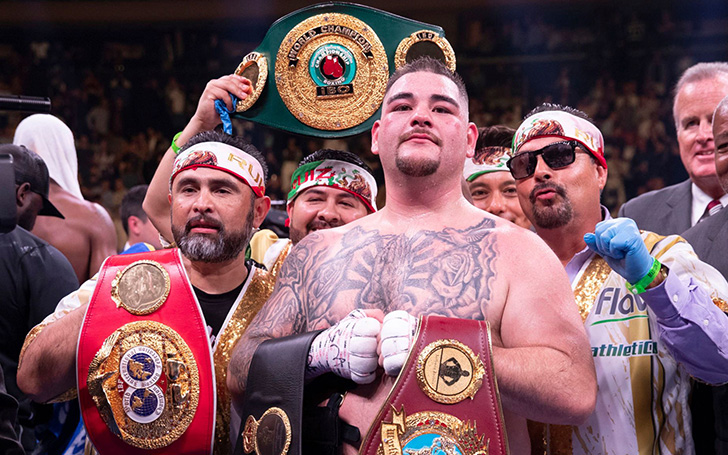 Andrés Ponce Ruiz Jr. (born September 11, 1989) is an American professional fighter who has been a unified WBA, WBO, IBO, and IBF heavyweight champion since June 1, 2019, when he conquered Anthony Joshua in a stunning bombshell to turn into the second individual of Hispanic community, after John Ruiz, and the first individual of Mexican descent to end up world heavyweight champion.
As of June 2019, Ruiz Jr. is positioned as the world's best active heavyweight by BoxRec. In addition to the aforementioned facts, there are also some other yet lesser known facts about Andy Ruiz Jr. On that note, we bring you some hardly know details about Andy and here's what they have to say for.
Record and Experience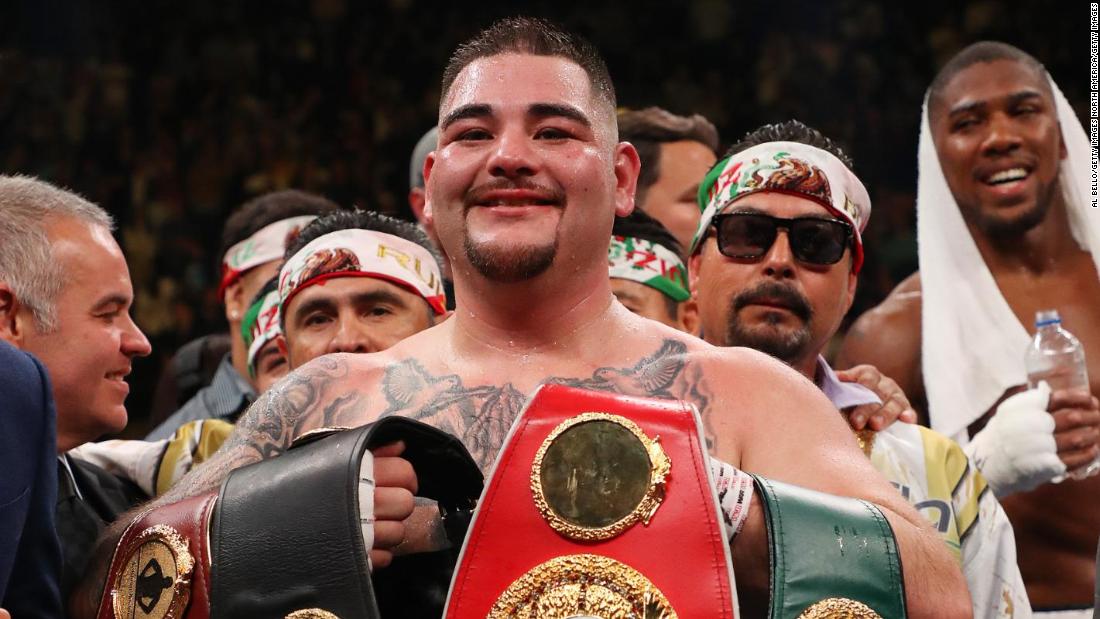 Andy Ruiz became the first individual of Mexican descent to end up winning world heavyweight champion.
Ruiz's been an expert since 2009 and has gathered an amazing 32-1 record with 21 KOs. He's already been to the final of a world title.
Also Read: UFC Star Conor McGregor Posts Glowing Instagram Message About Rapper Drake
Ruiz lost a majority decision to Joseph Parker (someone his future opponent, Joshua crushed by unanimous decision) back in 2016. Since yielding to Parker, Ruiz has gone 3-0 with two stoppage victories over that span.
Promotional Ties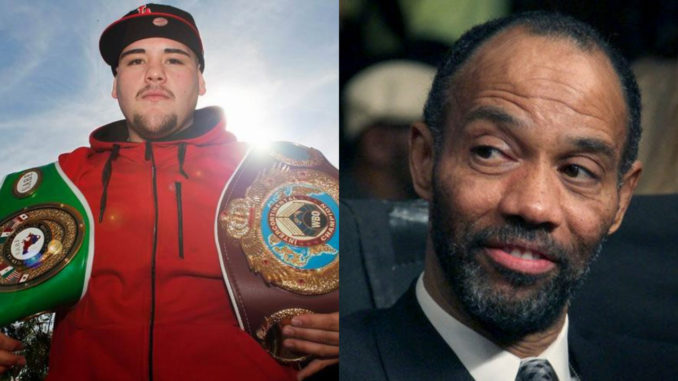 Al Haymon is the current manager/advisor of Andy Ruiz.
Ruiz's manager/advisor is Al Haymon, which gives him the liberty to move around to work with any promoter–though deals with his former promotion Top Rank seem unlikely because of the cold relationship between Haymon and TR head Bob Arum.
Recommended: Charlotte Crosby Enjoyed Quality Time With Boyfriend Josh Ritchie on Christmas and Boxing Day
However, the door was open for Ruiz to face-off Joshua on "DAZN" with few obstacles to overcome.
Legacy and Background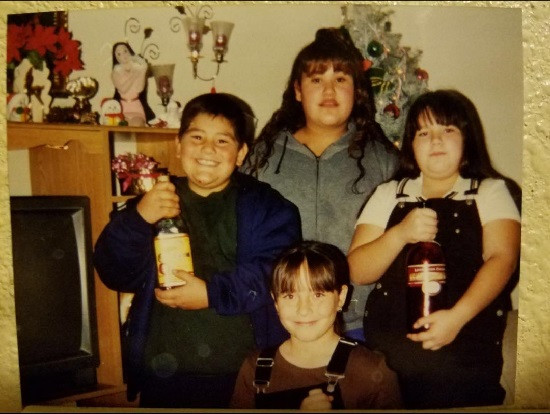 Andy Ruiz was born in Imperial Valley, California, United States.
Ruiz is a bilingual Mexican-American born in Imperial Valley, California. He, however, hasn't set up a strong fanbase yet inside the Mexican boxing community.
What Does Ruiz Do Well?
Ruiz does his best work on the inside with short power combinations. His best punch is his left hook. He gets excellent torque on the shot and often shows the ability to hurt opponents consistently with the punch. He's also very patient and utilizes good head movement while attempting to close distance.
What Are Ruiz's Weaknesses?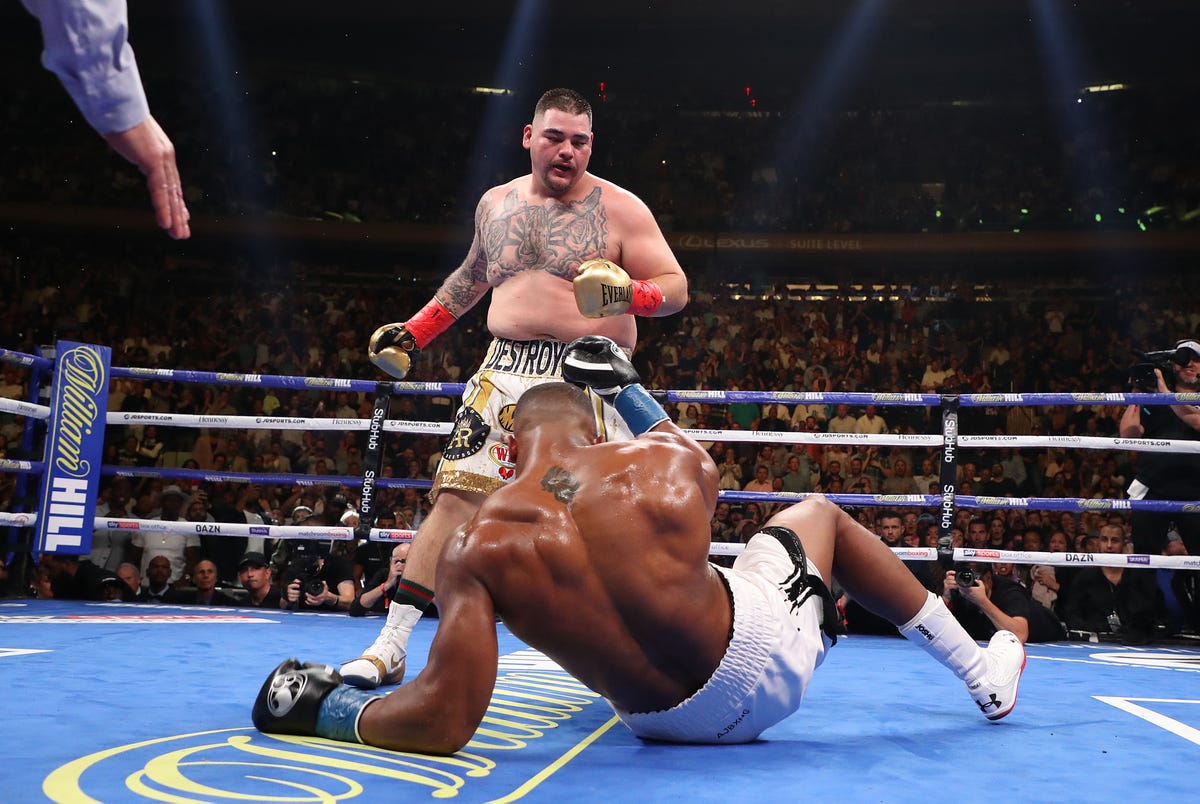 Andy Ruiz stands with a height of 6'2".
The first thing that jumps out at you when you see Ruiz is his bulk. He may not look that much of a serious contender but it's a proven fact; he could stand to improve his conditioning.
You May Also Like: Love Island Star Jack Fincham to Take on Girlfriend Dani's Dad Danny Dyer in The Boxing Ring
Also, Ruiz is a smallish heavyweight when it comes to height. He's only 6'2" with a 74-inch reach. Compare that to Joshua at 6'6" with an 82-inch outreach.
Last Fight
In Ruiz's last fight, he dominated Alexander Dimitrenko nabbing a fifth-round stoppage win after the German's corner elected to stop the bout. Ruiz was the superior fighter from the beginning, but he did weigh in at a less-than-ideal 262 pounds.
It was Ruiz's most significant weight since 2014.
-->