Top 5 Facts About 'Below Deck' Star Kate Chastain
Published Thu Sep 05 2019 By Travis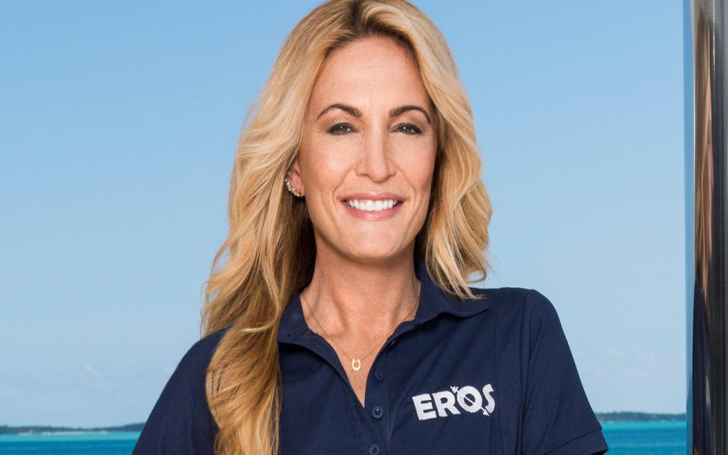 Below Deck is a reality TV show which focuses on the lives of people who stay aboard a mega-yacht and provide services to people during the charter season. The show is more about the crew and their private lives as well as the relationships formed on the sea which allows them to work together on both personal and professional level.
The show is almost always the same crew who come back together during the working season with different guests every season. Kate Chastain is one of the crew members of the show who works as the Chief Stewardess of the boat under Captain Lee Rosbach.
Source: Instagram
Though the series was not well received by the critics, Kate was one of the bright spots in the show. Kate is one of the leading faces of the show and though there is little information about the actress here are the five facts about Below Deck star Kate Chastain
5. Kate Joined In Below Deck Season 2
The first season was not exactly smooth sailing for Below Deck with most critics feeling the show was a little mundane with tied-up plot points and uninteresting crew members. Some even called the show and the crew members of the show irritating along with insufferable, which is not something people use to describe crew. Kate was added to the cast in season 2: Ohana and the show only progressed since then. Kate was given the role of Chief Stewardess in season 2, and it seems the show swung in an upward trend. Though her introduction was lauded not everyone took to the new Chief Stewardess, namely Rocky Dakota, who was a villain or a hero, depending on who you ask on the show
4. Kate Started As Laundry Stewardess
Kate wanted to take a gap year between the time of college graduation and her first job placement but then she was struck by an immense love for life on a boat she joined a cruise ship right after college. Below Deck was not Kate's first foray on a luxury ship; she was only 24 when she was hired on a yacht to work as a laundry stewardess. She made her way from the bottom of the rung to the top of the ladder within six years' time.
3. Kate Wrote A Book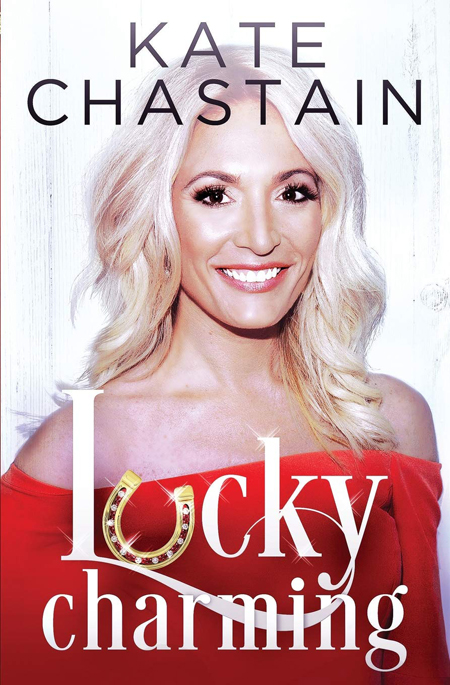 Kate worked for years on an international vessel where she entertained numerous foreign and famous guests, and all those experiences made her almost an expert on luxury sea travel. Taking all of her experience, Kate compiled all of it in her book and released it in 2016, the book titled 'Lucky Charming' was a number one bestseller, which only helped her amass a healthy net worth of $650,000 with reports suggesting she earns about $100,000 before taxes from all her business endeavors in a year.
2. Halo
Though Kate is a huge social media star and also a TV reality star, her Instagram following currently stands at 401,000 plus. But out of everything in her life, Halo is the one who gets the most recognition among her fans. Who is Halo you are probably asking, well, Halo is the dog of Kate who is so cute, there is no way of measuring the little dog's cuteness.
1. Domestic Violence
In season 4 of Below Deck, Amber and her ex-girlfriend Rocio (Ro) Hernandez were involved in some serious level of PDA. But them in 2016 the two were involved in a domestic violence row after getting home from a bar. Hernandez filed a complaint with the police where she claimed Kate bit her, pinned her down and choked her. On the other hand, Kate's lawyers pointed at the fact, Hernandez was a personal trainer and six feet tall athlete who was larger in the frame than the 5 feet 7 inches tall Kate. So, they claimed Kate could never be involved in violent conduct against some was who was larger and more athletic as well as more fit than her.
Below Deck is returning for their seventh season with episode count still unknown but we do know Kate is coming back to the show on 7 October 2019 with the rest of the crew and Captain Lee Rosbach who recently lost his son.
-->