Who is Tori Spelling Married to? Inside Her Relationship History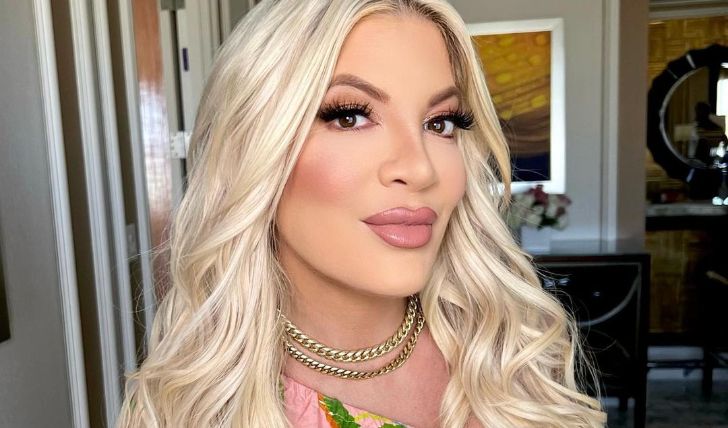 Inside Tori Spelling's conjugal life: The complete breakdown here!
An actress. author, and a doting mother to five, Tori Spelling was once a rookie child star in the spotlight. Born to renowned celebrities Candy Spelling and Aaron Spelling, Tori's destiny in showbiz was envisaged long before she even became a star. She came into the limelight after starring in many series, including The Love Boat, T.J. Hooker, Fantasy Island, Vega$, and Saved by the Bell, all of which gradually catapulted Tori to become a household name.
Born Victoria Davey Spelling on May 16, 1973, in Los Angeles, California, Tori had a privileged upbringing, thanks to her parents' immense star power. Spelling forayed into the world of glamour under her father's guidance, who helped Tori land her breakthrough; her iconic role as Donna Martin on Beverly Hills, 90210, a teen drama co-produced by Aaron's production company, Spelling Television.
Inside Tori Spelling's Tumultuous marriage!
Spelling's raucous relationship with her ex-husband, actor Dean McDermott, has been a constant fixture throughout her career. Many might even associate the actress's persona more with her tumultuous personal life than her professional feats. Spelling's relationship with McDermott had an illicit start, and thereby as moral police might put it, you saw what you reap, ended due to an illicit affair.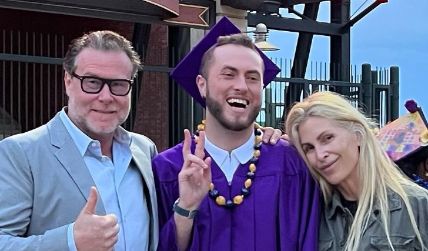 Tori and Dean have been married for over sixteen years.
Photo Source: Instagram
The Beverly Hills, 90210 alum met Dean on the sets of Mind Over Murder, in Ottawa, in 2005. Tori was newly married to her first husband, writer Charlie Shanian at the time, and as for McDermott, the actor was famously married to his first wife, actress Mary Jo Eustace, with whom Dean shares a son. Spelling and Dean were either in unhappy marriages, or perhaps marital vows meant nothing to the duo as they began cheating on their spouses the day they crossed each other's path.
Don't Miss: Is Lucy Liu Married? Inside Her Relationship History!
As Spelling and McDermott's affair became a known subject, the duo's partners didn't waste time ending their ties with their unfaithful spouses. Shanian and Spelling's divorce was finalized in April 2006, whereas Dean and Eustace's marriage ended in February 2006. The pair tied the knots on May 7, 2006, in Fiji and even renewed their vows three years later in 2010.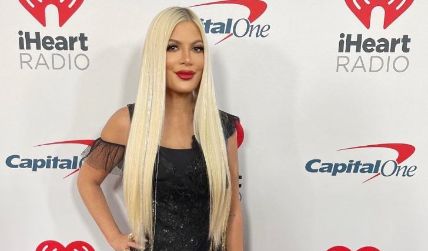 McDermott shares one kid with his ex-wife.
Photo Source: Instagram
McDermott, 55, is best known for his performance in Due South and has credits in Open Range, Against the Ropes, and A Christmas Visitor. After almost sixteen years of marital bliss and five kids later, Spelling and McDermott are currently engulfed in swirling divorce speculations. The doting couple's divorce speculation stemmed in late 2021 when The Beverly Hills alum was spotted out and about without her wedding ring and even admitted to sleeping in separate bedrooms.
Are Tori Spelling and Dean McDermott Getting Divorce?
The 48-year-old actress appeared on SiriusXM's Jeff Lewis Live in late 2021 and revealed her marital woes to the world. The mother of five shared how she and her husband of sixteen years have been experiencing troubles in paradise. The Beverly Hills 910210 alum says, "You know what? Right now, my kids and dogs sleep in my bed." Tori spills her, and Dean's marriage has been going downhill since the Due South actor left for another country for a project.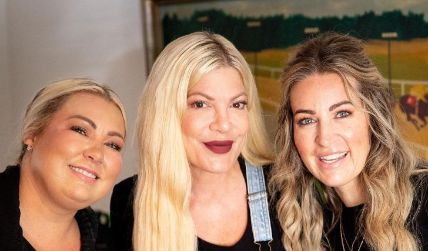 Spelling fueled divorce rumors with Dean last year.
Photo Source: Instagram
"Since he left — this is not good, you guys — but since he left [and] he was gone for six months filming in another country, they all stayed with me," says Spelling, adding, "So I currently still have four in the bedroom with me who have yet to go back to their rooms."There has been a lot of chatter about Spelling and Dean's marriage, but neither of the parties has yet commented on the debate.
Dean is reportedly working on himself and is determined to save his marriage.
Source: ET
On father's day earlier this year, Spelling hinted at an in-process separation. The mother to five, Liam, 15, Stella, 14, Hattie, 10, Finn, 9, and Beau, 5, spent the day with a friend and didn't bother to give her husband a shoutout. Recent reports suggest the troubled pair are considering divorce but aren't ready to dissolve their nuptials just yet. "Tori is the love of his life, and he knows where he was falling short in their marriage," said an insider while revealing that McDermott is willing to work on himself for their kids.
Tori Spelling's Five Kids!
Spelling and McDermott welcomed their firstborn, Liam, a year after their wedding in 2007. In an emotional tribute to her first baby, Spelling pens Liam's best qualities and expresses her pride. "My first baby graduated from elementary school," the actress writes, adding, "he started at this school as a tiny blonde baby and has grown into a kind, clever, smart, driven, and funny young man."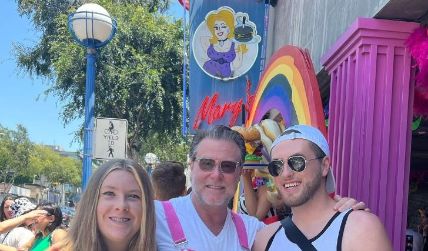 Spelling and Dean are parents to five children.
Photo Source: Instagram
The twosome's second kid, Stella, often pops up in her mom's loving posts and is evidently growing up to become a vibrant young girl. "I love you, Buggy, for your giant heart and soul. Your creativity is inspirational and aspirational. Your love and belief in empowering other girls are amazing," Spelling writes in one of the many posts dedicated to her first daughter.
Recommended: Who is Kieran Culkin's wife? Details on His Married Life Here!
Spelling and Dean's middle child Hattie is as close to her mom as any of her siblings. Judging from Tori's frequent posts, Hattie shares a special bond with her older sister Stella. "These 2! Fate made them sisters but love made them friends," the mother of five shares. Tori describes her fourth child, Finn, as her miracle baby as both the mother-son duo faced big health concerns on Finn's arrival but dodged the scare together. Tori and Dean's youngest, Beau, was born in 2017 and hence is not only the apple of her eye but the whole Spelling family.
Stay connected to glamour fame for more.
-->