TVB Actor Lai Lok Yi Announced To Have Himself Another Baby in 2019
Published Mon Dec 17 2018 By Jessica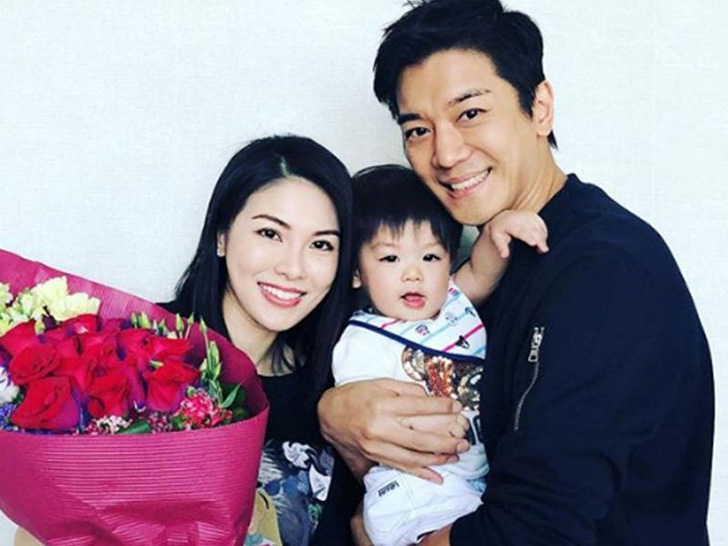 TVB Actor Lai Lok Yi announced that he is having another baby in 2019.
The TVB actor Lai Lok Yi who is also popularly known with his English name Chris Lai announced to have another baby in 2019 with his wife Nicole Lee. The actor confirmed the news earlier this year in March with On CC that he and his wife are eager to welcome another member to their family of three in 2019.
Lai Lok Yi already shares a child with wife Nicole Lee. The couple welcomed their first child; Siu Chun Kai, a son in 2017.
Actor Lai Lok Yi on his wedding day with wife Nicole Lee
SOURCE: TVB Entertainment News
Lokyi stated that he was taking care of his health so that the chance of being a father is increased highly. As a matter of fact, Lokyi believes that a year and a half age gap between his first and second child is no problem to him and his wife.
You may also like: Eliza Dushku Was Paid $9.5M For Sexual Misconduct From CBS
The actor added to a revelation that he is expecting to have a daughter this time.
At the time of announcing the news, Lokyi and Nicole were on a trip to Vietnam to take a break from their drama. But, the couple didn't take their son with them at the time stating that her wife wanted relaxes overseas.
The pair is extremely active in sharing their life activities to their fans on social media.
Also read: Candice Swanepoel Flaunts her Incredible Figure in Sexy Swimwear After Welcoming her Second Child
Earlier, Lokyi was in a relationship with a fellow actor Tavia Yeung whom he met on the set of the family drama; Heart of Greed. But the ex-pair couldn't last due to an opposition from Tavia's mother, and they ultimately broke up after three years of togetherness.
See also: Ariana Grande and Kanye West are Currently Battling, Ariana Grande Apologizes To Kanye West
Then after the separation from Tavia, Lokyi met Nicole in 2011. Nicole is a wealthy heiress of many beauty corporations in Hong Kong. Moreover, Lokyi and Nicole married in November 2014 after dating for three years.
Well wishes to Lokyi and Nicole on having a new family member next year.
-->