Tyga Getting Sued For $128 k Of Broken Leases on Ferrari and Rolls Royce.
Published Thu Feb 28 2019 By Ness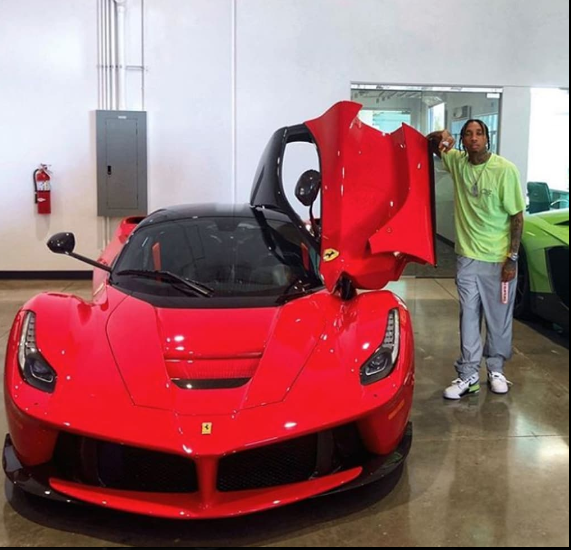 Tyga is apparently not as rich as he shows off to be! The rapper recently got kicked out of Floyd Mayweather's Birthday Bash over a repossessed car. Turns out, there are other guys angry at Tyga for breaking off car leases.
Tyga Getting Sued For Breaking Off Car Leases, History of Late Payments
As per one very angry off rental car company called Midway Rent-A-Car Tyga rented a 2012 Rolls-Royce Ghost and a 2012 Ferrari 458 Spider back in 2016. Midway says that Tyga stopped making payments before the lease ended and now owes the company almost $44k on the Ferrari and over $84k on the Rolls Royce. The grand total Tyga owes is $127,789.73.

CAPTION: Tyga and Ferraris
SOURCE: Instagram
The rental company has claimed that it has made multiple attempts to collect and Tyga hasn't followed through. So, they are suing him for the full amount, attorney fees and interest.
Last weekend Tyga's encounter with another guy who leased him a Maybach that he stopped paying for ended up with Tyga being yanked out of the club and in response trying to pull out his security's gun.
The Rapper failing his car payment isn't something new. Back in 2016, he was still getting Kylie a Maybach for her 19th Birthday amidst serious money problems.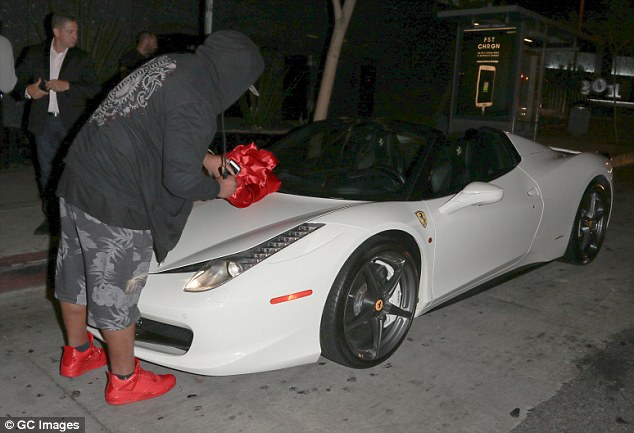 CAPTION: Tyga Gifting Kylie A Ferrari He leased on Her name
SOURCE: GC Images
In 2015, Tyga gifted his then-girlfriend with a Ferrari. It was later found out that he couldn't afford the pricey ride so he had leased it on Kylie's name.
Now that it turns out Tyga has more than one car rental angry at him and a lawsuit, maybe he should avoid clubs for a while?
Tyga hasn't commented on the situation yet.
-->