Usher and Rich the Kid Allegedly Attacked in West Hollywood Studio with Multiple Gunshots Fired
Published Wed Feb 13 2019 By Chester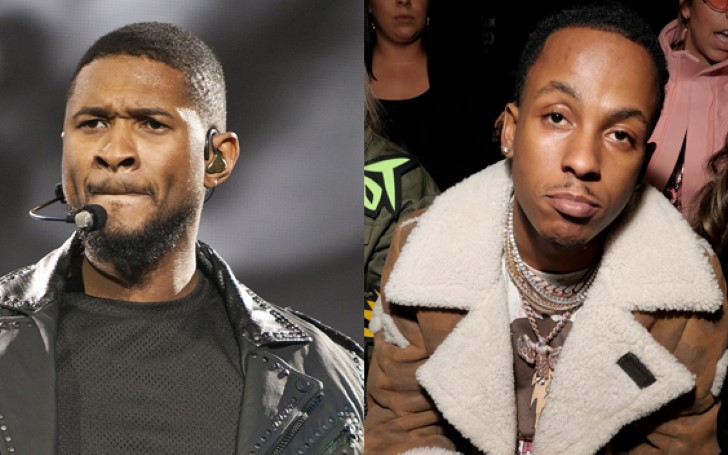 American singer Usher and rapper Rich The Kid allegedly attacked in West Hollywood Studio with gunshots being fired.
Recently on Tuesday around 8:45 PM, Rich the Kid was attacked in West Hollywood Studio by anonymous gunmen. Rich was recording his new track in the studio but sadly ended up being robbed.
According to the Law Enforcement in the same recording studio, Usher was present too recording his new track. Luckily he was unharmed in the incident.
Find out: Nicole Polizzi Is Expecting Her Third Child Together With Husband Jionni LaValle
You can watch some glimpses of the incident down below:
The incident occurred when Rich the Kid went outside the studio with his bodyguards. According to TMZ, the rapper was attacked with multiple gunshots. Thankfully, he survived the incident, albeit losing certain cash and jewelry during the robbery.
Catch out: Actress Olivia Munn Teased a Pilot on Social Media For Being Too Afraid to Ask For a Selfie
A couple of hours before the incident, the rapper posted a picture of him holding bands of cash near his Lambo in his Instagram quoting "For the motivational purpose only". Later, the same evening he was a victim of the robbery.
Soon after the incident, Sheriff's deputies surrounded the blocks searching for the suspects. The culprits are not revealed yet while the investigation is still going on.
Find out: Angelina Jolie Cemented A Classic Winter Combo Long Coat and Long Dress
Luckily, no one was harmed, although Rich lost some of his assets. However, it was definitely not worth more than his life.
This was the second time the rapper got robbed. Previously in Los Angeles, Rich the Kid and his girlfriend Tori Brixx were seriously injured during a robbery. Seems like the rapper needs to stop showing off his money and live a secure life.
-->