Versace and Dolce & Gabbana AW19 Show Report: Grunge Influences, Anger and Bovver Boots were Major themes in Milan
Published Wed Feb 27 2019 By Chester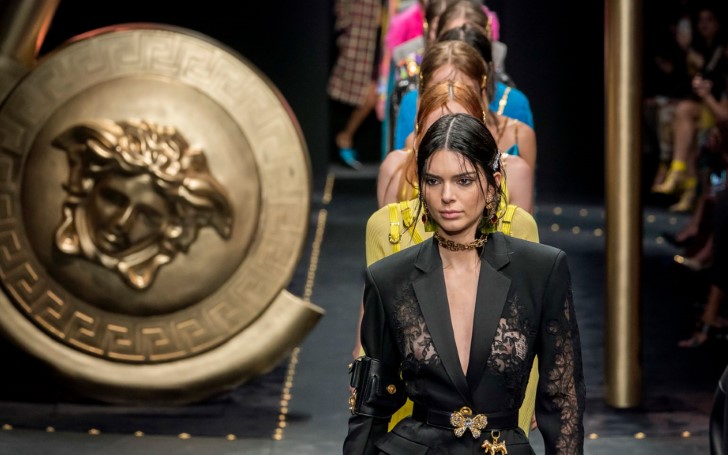 Versace and Dolce & Gabbana theme the old school 'Grunge" influencing Anger and bovver boots on the AW19.
Rolling back to the mid-1980 precisely known as the evolution of 'Grunge era'. The name grange itself describe something 'Raw' and 'Rough'. Interestingly at the Aw19, the fashion trademarks Versace and Dolce & Gabbana had a 'Grunge' fashion theme.
Sounds interesting, doesn't it? Well, the fashion event was held in Milan, Italy. Different models exposed themselves wearing unique & creative designers Grungy dresses reminiscing viewers those good old 90's Vibes.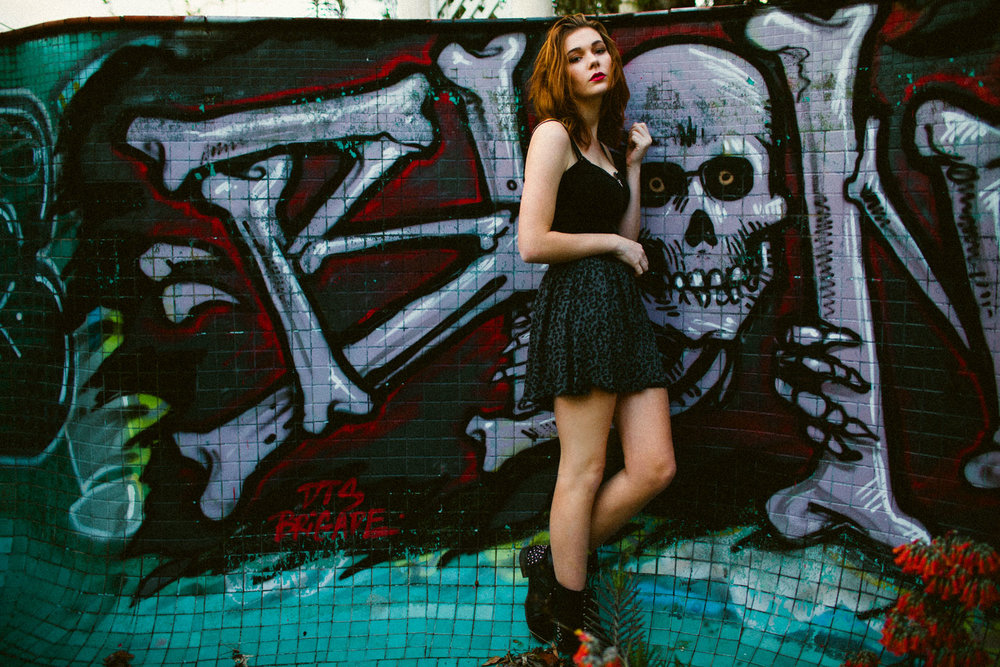 Black Leather Grunge Boots with pencil Boots fits perfectlySOURCE: Squarespace
One of the biggest fashion runway 'Autumn Winter season', 2019 recently got hosted in the city of high glamour - Milan, Italy. The show started with models ramping on the famous grunge song Nirvana's "Smells like teen spirit".
Check out: Red, Pink, and Oscar Gold Overran the Academy Awards Red Carpet
Various international fashion companies like Dolce & Gabbana, Versace, Marni, Ferragamo, Cavalli, and Marni presented their unique Rock-Grunge outfits.
Versace
The 40-years-old Italian luxury fashion company Versace amazed the festival showing up in different altered designs:
"Versace's Glitched Classic British Royal Navy Balzer"
Versace
SOURCE: Jason Lloyd-Evans
The grudge-y glitched design with various pins and badges attached in a duel leather belt addressed fashion lover saying 'Come as you are'.
Find out: Kim Kardashian Flashes Cleavage in Low-Cut Versace Minidress in New York Heads at the Italian Fashion House's Runway Show in New York
The look rocked the ramp as the model's golden choker perfectly matched up with her sexy messy golden hair with colorful stone earrings and old school vintage boots.
"Versace's Model 'Donatella' shows up grungy in the '90s 'Blonde' T-shirt "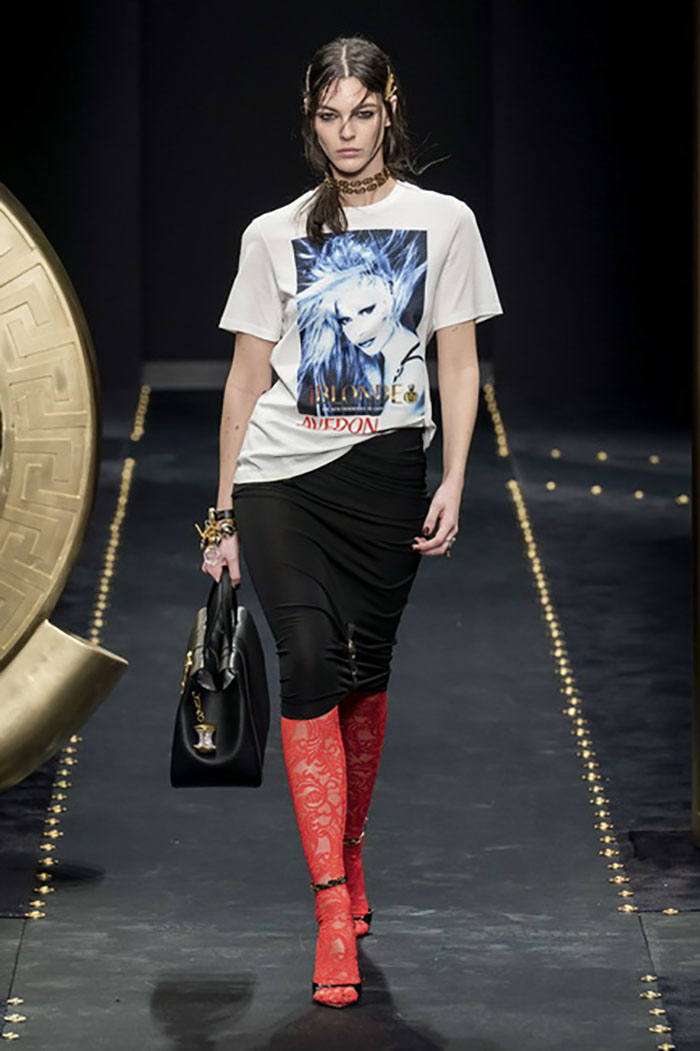 Versace
SOURCE: Jason Lloyd-Evans
The outlook definitely delivers "Smells like teen spirit" feels with its raw street fusion with a formal office outfit. The white T-shirt printed "Blonde" paired with a black skirt with red stockings couldn't be much cooler and wild.
The looks additionally got highlighted with accessories like a Black handbag with attached gold chains with matching choker.
Versace's 24-karat Egyptian Emperor Nailed it!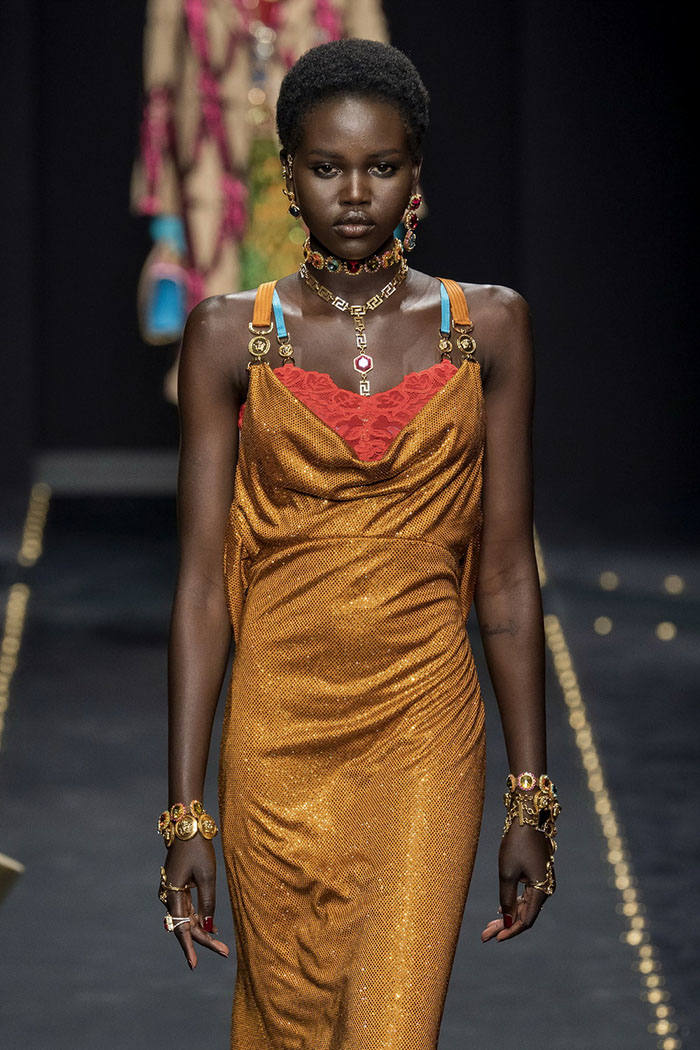 Versace
SOURCE: Jason Lloyd-Evans
The dress exposes the ancient Egyptian Emperor vibes with a charming gold fabric gown fused with different colorful emerald, sapphire stones. The choker along with one side drop earring and other cluster looked bizarre. Looks like she's heading towards "Temple of the king".
D & G
Dolce and Gabanna never let it's fans down with its Italian luxury and creative outlooks in the world of fashion. The fashion house was founded in 1985 by Italian designers Domenico Dolce and Stefano Gabbana producing the abbreviation 'D&G'.
Well this time, the fashion company surprised its lover with the different 'Graffiti' looks along with psychedelic prints which amused many. Dolce & Gabbana is an Italian luxury fashion house founded in 1985 in Legnano by Italian designers Domenico Dolce and Stefano Gabbana.
Find out: Dolce & Gabbana Controversy Go Together like Catwalks and Celebrity Spawn
'D&G psychedelic's collection on AW19'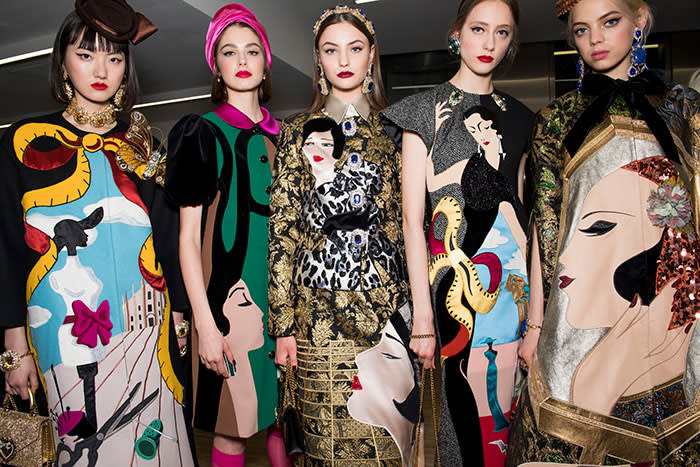 D&G
SOURCE: Jason Lloyd-Evans
The Graffiti spray prints reflected late night street art. The off-the-globe metaphorical drawings definitely left many fans trippy and wondering.
"The sassy princess gown killed the show with its nasty and seducing looks."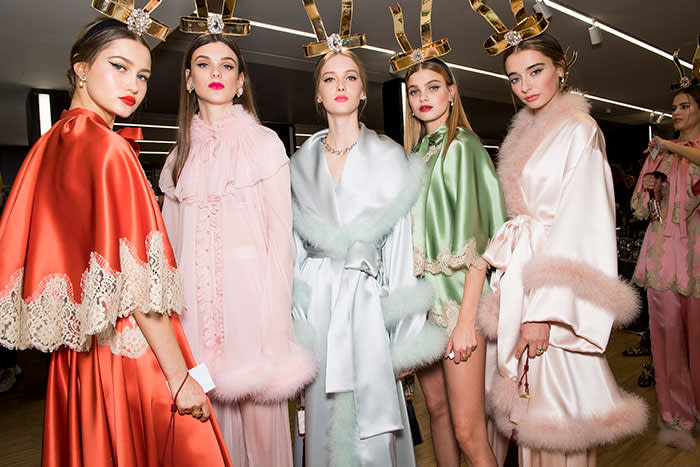 D&G

SOURCE: Jason Lloyd-Evans
The Versace cozy looks made many girls miss their Barbies. The model made all feel comfortable and warm with their hotness.
"Classic British looks bloomed with Dahila and sunflower dazzled"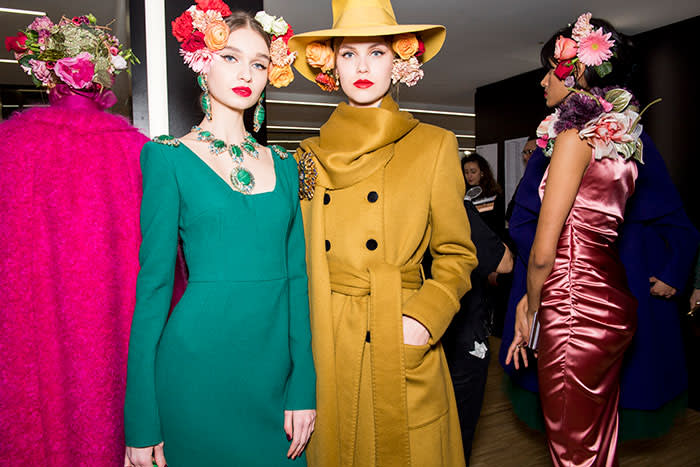 D&G
SOURCE: Jason Lloyd-Evans
The old classical 50's look, hybrid with flower decoration made the whole event blossom with a colorful environment. The huge emerald necklace nailed the look with bluish green gown matched with a sunflower overcoat and ravishing blonde killed it.
Find out: Lady Gaga and Bradley Cooper Almost Kiss after Their Oscars Performance
Overall the show successfully ended up fascinating viewers with different unique designs filled with old grunge flavor. The set looked legendary with gold medallion stools and furnished giant safety pins with grunge music in the background.
-->