Veteran Actor Brian Dennehy Dies at 81
Published Fri Apr 17 2020 By Eden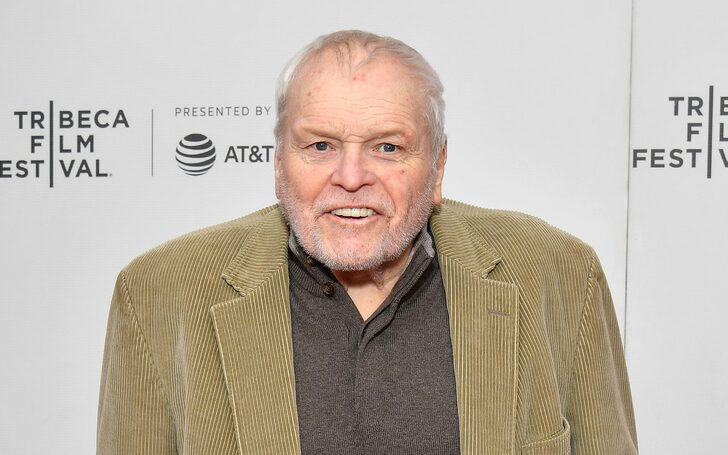 Brian Dennehy passes away at the age of 81.
Versatile actor Brian Dennehy, who starred in stage and screen for five decades, has died. He was 81.
The two-time Tony Award winner, best known for portraying tough characters, passed away due to natural causes in Connecticut on Wednesday night, his talent agency confirmed.
Brian's daughter took to Twitter to describe her late father as "larger than life" and "generous to a fault."
The fellow actress Mia Farrow expressed her condolences taking to Twitter following the tragic news. She wrote, "Just devastated to learn that the magnificent Brian Dennehy has died. There is no one I enjoyed working with more. And there are few friends as valued in my life. I took this photo backstage when we were in Love Letters. He loved my pup Bowie."
Likwise, Better Call Saul star Michael McKean wrote, "RIP Brian Dennehy. Brilliant and versatile, a powerhouse actor and a very nice man as well."
Born on 9th July 1938 in Bridgeport, Connecticut, Brian Dennehy won two Tony Awards for his portrayal of Willy Loman on 'Death of a Salesman' (1999) and James Tyrone on 'Long Day's Journey Into Night' (2003). In addition, he won a Golden Globe Award for playing the role of Willy Loman in a TV miniseries 'Death of a Salesman' (2000).
Back in 1982, Dennehy portrayed the character of Teasle on 'First Blood' (1982), starring Sylvester Stallone. For four years from 1959 to 1963, he also served in the United States Marine Corps.
Also See: Cameron Diaz Talks Life in Self Isolation with Husband and New Baby
The actor was married twice; Judith Scheff (1959-1974) and Jennifer Arnott (1988). Back in 2018, Dennehy was humble looking back at his life and career during an interview with the Daily Actor. He said,
I'm now 80 and I'm just another actor and that's fine with me. I've had a hell of a ride.
The actor added he's got a lovely house, not close to a palace or a mansion, but a pretty comfortable home. He raised plenty of children and gotten them educated. All his loved ones are reasonably healthy and happy. He believed, "that's as much as anybody can hope for in life."
Visit Glamour Fame for more breaking news of your favorite celebs.
-->