Cameron Diaz Talks Life in Self Isolation with Husband and New Baby
Published Wed Apr 15 2020 By Eden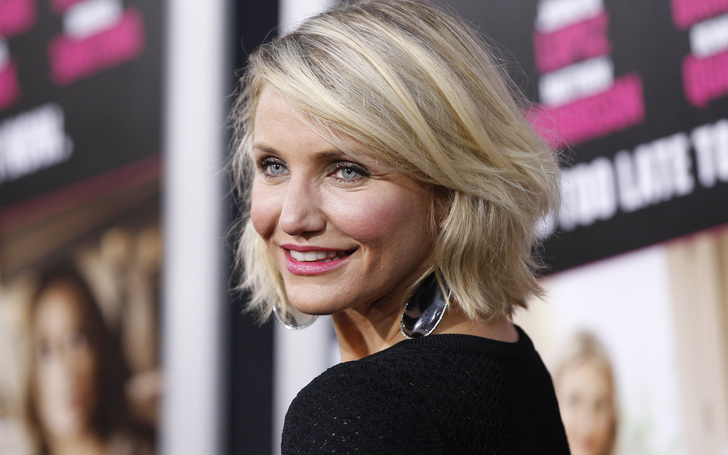 Cameron Diaz talks quarantine life with her new 3-month-old baby.
Cameron Diaz may be staying in self-isolation, but she's loving every moment she's spending with her new 3-month-old baby.
The actress returned to social media on Tuesday as a part of her good friend Katherine Power's Instagram Live. Diaz revealed how her life is going in quarantine amid the coronavirus outbreak, with husband Benji Madden and their daughter, Raddix.
Diaz said,
I've kinda been living a quarantine life anyhow because I have a three month old, three-and-a-half month. So my life has been completely quiet and still for the last few months. But I was able to have my friends over all the time. And now I just don't see anybody.
The actress added, "But it's nice, and I love a bubble and being in the womb of my home with my husband and cooking. But at the same time it's crazy that you can't go out to the world right now."
Watch: Cameron Diaz Is a Mom! Actress Secretly Welcomes Baby With Benji Madden
On 30th December last year, the couple welcomed their first offspring, and shared the delightful news on the picture-sharing platform. Diaz and Madden often tend to be private about their personal life, however, the new mother gushed about her amazing husband.
The 47-year-old claimed she loves being a mother and it's the best part of her life. "I'm so grateful and so happy and it's the best thing ever and I'm so lucky to do it with Benj and we're having the best time. I'm thrilled. I can't believe it."
You Might Like: Cameron Diaz Spotted Out Looking Casual For Lunch with Friends in Beverly Hills
When it comes to her quarantine life, the actress revealed she's either cooking, cleaning or taking care of her baby, usually all at the same time.
Cameron said, "I have to cook at night. I know people hate cooking… I drink [wine] every night it's my wind down for the day. After we do bath time with our baby and we put her to sleep, Benji puts her to bed, he's so good."
Check Out: How Benji Madden Convinced Cameron Diaz to Settle Down
Speaking of her husband, the 'Bad Teacher' star gushed, "He's such an amazing father. I'm so lucky he's my baby's father. He's incredible. He puts her down and I go into the kitchen and I pour myself a nice glass of red wine. I start my cooking, I put on my show, whatever it is."
Meanwhile, Diaz and Power teased they're working on a project together. Details will likely follow through the summer.
Visit Glamour Fame for more interesting news of your favorite celebs.
-->