Victoria's Secret Fashion Show 2019 - The Real Truth Behind the Cancelation!
Published Tue Dec 10 2019 By Alizeh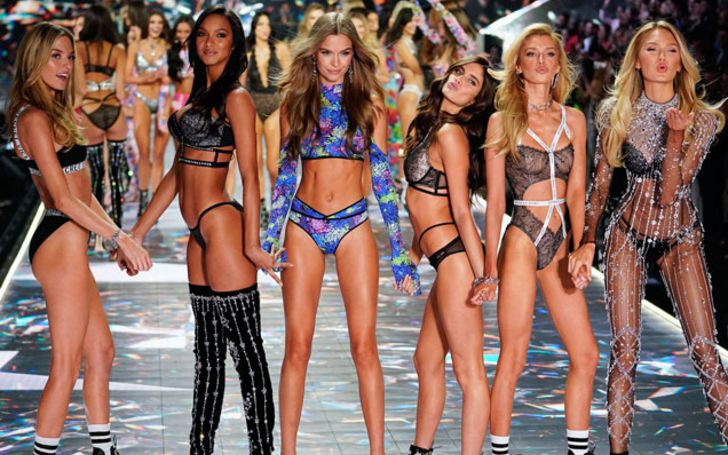 It's almost the end of an era and probably Victoria's Secret too. VS, once the most cutting edge brand in lingerie with its extravagant product lining is going downhill as the most iconic aspect of the brand, the iconic Victoria Secret fashion show for 2019 has been officially canceled.
VS once a top-selling brand is now struggling to survive, in 2018, 30 Victoria's Secret stores closed down and, in 2019, 53 stores had to shut down, plus there were 3.8 million decline in the online retail in the past 2 years.
Why was Victoria's Secret fashion show canceled?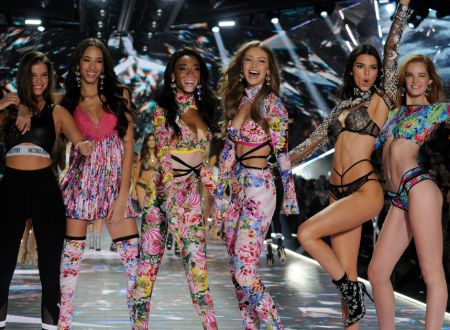 Victoria Secret 2018 Fashion show.
Source: The world news Network.
VS has been running for 23 years and recently veteran angle Shanina Shaik announced the cancelation of 2019 show. The main reason VS was losing its customers and sales is the lack of diversity and inclusiveness. Ed Razek, the marketing officer of Victoria's Secret in a press conference said, "I wouldn't consider hiring trans or plus size model. Well, I haven't seen one good enough for the brand."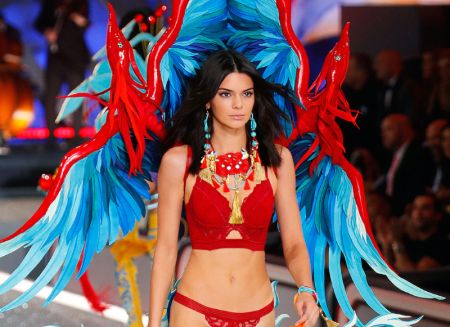 Kendall Jenner on Victoria's Secret fashion show 2018.
Source: Bossip
This statement angered a lot of people including the stars and angels themselves, singer Halsey and Kendall Jenner did not take this statement well.
Razek claimed the VS brand is a special retailer and a fantasy for its customers which is why there is no need for diversity or inclusiveness.
Savage X Fenty
Rihanna's brand 'Fenty' has created a huge buzz, the recent 2019 fashion show was a huge over the top show addressing all body types, race, and diversity. Popular celebrities like Bella Hadid, Cara delevingne graced the runaway with singers like Asap Ferg , Big Sean, DJ Khaled, Migos, Tierra whack, Fabulous, Fat Joe and of course, Rihanna herself gave a commanding performance for the fashion show.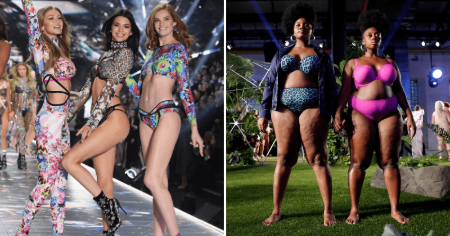 Right side SavageXFenty 2019 show, left Side Victoria's Secret 2018 show.
Source: Meaww.com
People are drawn towards brands like Fenty and Aerie because of the inclusiveness and diversity in the brand. Both the brands are changing the trend of lingerie and models while VS handpicks their models with pretty high beauty standards creating unrealistic beauty standards for girls to meet up.
You might also like: Know about Model Valentina Sampaio; Victoria Secret's First Openly Transgender Model
Rebelling Angels
Not only the customers but the angels themselves are slamming the brand's guidelines and standards. Karlie Kloss became a VS angel in the year 2013 and stepped out of the brand in 2015. While talking to 'Harper Bazaar' Kloss said, "The reason I decided to stop working with Victoria's Secret was I didn't feel it was an image that was truly reflective of who I am and the kind of message I want to send to young women around the world about what it means to be beautiful."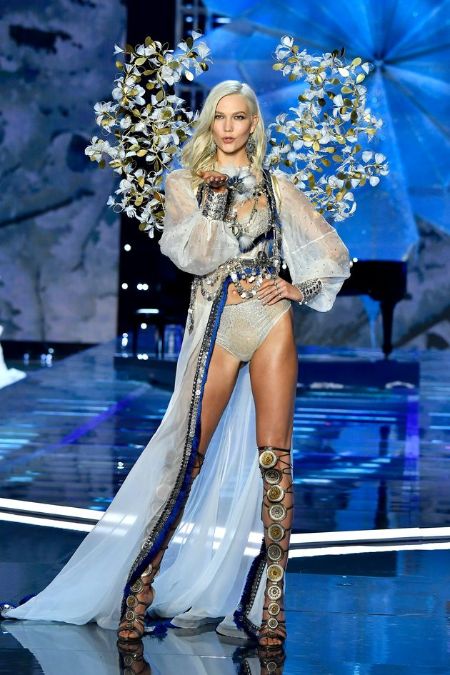 Victoria's Secret angel Karlie Kloss.
Source: Huffpost.com
Angels like Robyn Lawley, Georgia Fowler has also slammed the brand for its unrealistic standards, Fowler said to the New York Post "Victoria's Secret Fashion Show even makes models feel insecure"
Empowering Women or Creating Insecurities?
There was a time when Victoria's Secret was the top brand around the world, setting standards for women in terms of how they should look. However, now the focus is more on empowering women in every single way offering diverse and inclusive line of lingerie for them to feel beautiful and confident.
Watch: facts behind why Victoria's Secret fashion show canceled
Living in a digital era people are constantly bombarded by content and brand telling people what is right and wrong, under such circumstances brands should be careful what they put out as young people are heavily influenced by the glitz and glamour of show biz. Victoria's Secret definitely sets unrealistic standards for young girls to become skinny and flawless, which looks unhealthy causing social media depression, insecurities, and lack of confidence.
Also Read: Top 10 TV Shows That Ended in 2018
A Man's World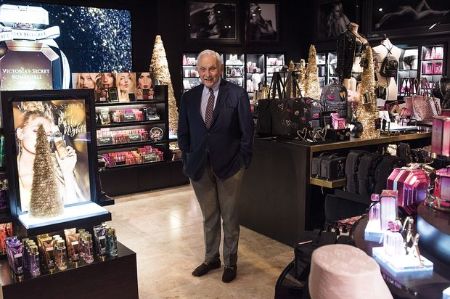 Owner of Victoria's Secret Leslie Wexner.
Source: Wallstreetjournal
Being a female-centered brand the internal operations are controlled by white men which is a problematic idea. Victoria's Secret was created by a man named Roy Raymond for the men to feel comfortable in a lingerie store, creating a supposedly 'fun' line of products which was later bought by Leslie Wexner.
VS exhibits the concept of beauty that few women relate to and what women are told men desire, it is safe to say that the brand's targeted audience is men.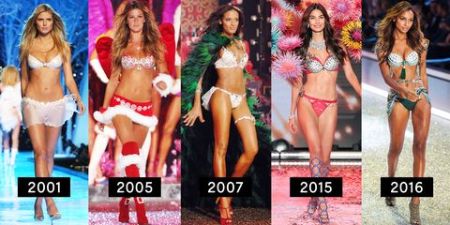 Evolution of VS lingerie over the years.
Source: Elle.com
Majority of the people are happy about the fact that the show has been canceled, many women also want to boycott the brand for not being realistic and inclusive. Victoria's Secret was a revolutionary brand back in the 80s but now with brands like Fenty, Aerie and other progressive brands, it's difficult for VS to stay relevant.
The VS brand claims to be a modern but is reluctant to change, It now might come back with some positive changes or just tweak in their product line up and sell the goodwill of the brand.
Also tune into the entertainment section of Glamourfame.
-->