Top 10 TV Shows That Ended in 2018
Published Fri Dec 28 2018 By Jessica
Just as everything comes to an end after running its course, TV shows come to an end as well. And we understand how that feels, the ending of tv series that hurts your heart like you lost a friend. Like in the previous years, we dealt with many tv shows ending this year too.
As we head towards the end of 2018, we reminisce our favorite goodbyes to the tv shows that ended this year. Discover them below.
10. The Middle
SOURCE: Youtube
The Middle ended this year in May after successfully airing on TV for nine years. Holy Crap! But of course, with high grief in our heart, we farewelled the show this year. So, anyone who still misses crying, laughing and getting excited with the Heck family like us?
You may also like: Six Artists Have Been Revealed For The 2019 Victorious Festival Line-up
9. The Fosters
SOURCE: Curtains Are Open
The Fosters ended this year in June, and if we still begin to think about the ending of the show, we shamelessly start crying about it. Let's hope there exist more diverse shows like The Fosters in the coming years that teaches so much and a show that holds the message of 'Love is Love'.
8. Quantico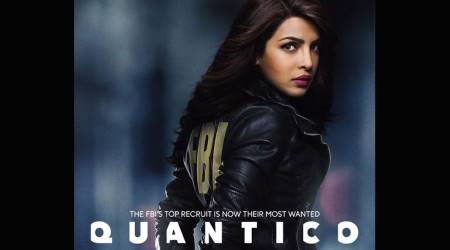 SOURCE: Indian Express
We still wish Quantico that includes Priyanka Chopra as one of its main roles didn't get canceled, but it did. The final season aired this year without resolving things.
7. The Librarians
SOURCE: The Mary Sue
The Librarians is another series that got canceled this year because of the low ratings but it probably didn't deserve to.
Also read: Miley Cyrus and Liam Hemsworth Confirm Their Status As Husband and Wife; Details of Their Wedding
6. The Americans
SOURCE: Pinterest
The drama created by former CIA agent-turned-author Joe Weisberg, The Americans came to its finale after airing its 75th episode.
5. Scandal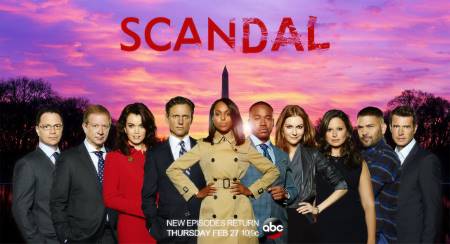 SOURCE: Wallpaper Cave
We said goodbye to Scandal as well after it aired its final episode, "Over a Cliff" this year in April. One of the most astonishing dramas ever in the TV History.
4. New Girl
SOURCE: Hd Wall Source
The comedy-drama, New Girl ended this year airing its final episode after more than 145 episodes. However, the show that includes seven seasons ended with a satisfying plot twist end.
3. House of Cards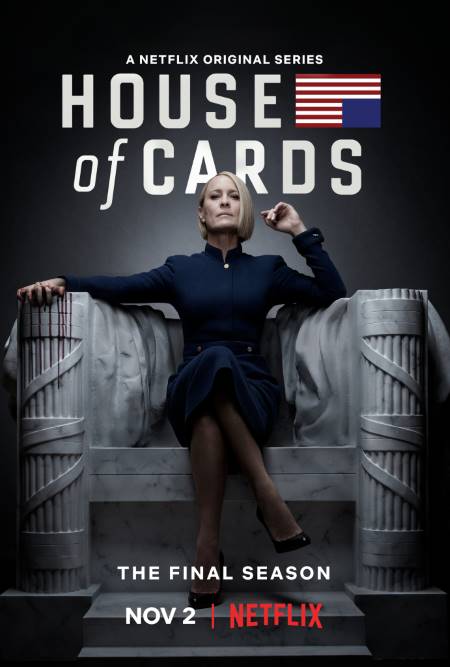 SOURCE: IMDb
House of Cards ended this year too in November after successfully broadcasting it's six seasons.
2. The Originals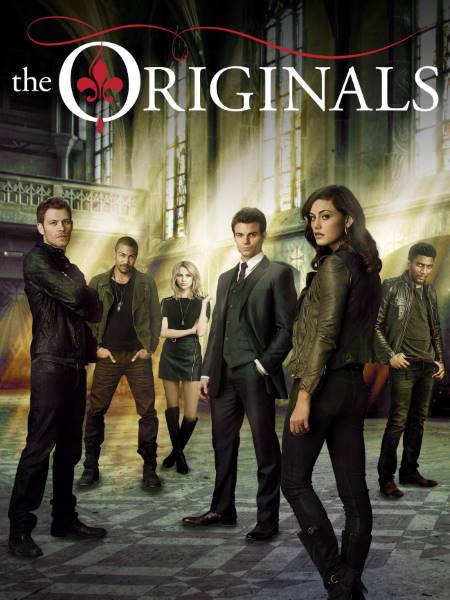 SOURCE: TV Guide
The Originals ran for almost 5 years with 5 beautiful seasons. The final season ended in August this year.
See too: Nick Jonas is Named As The Most Stylish Man of 2018
1. Once Upon a Time
SOURCE: next-episode.net
Once Upon a Time ended in May this year after airing for seven seasons. But we are thankful that the series ended on a good note.
Now that we're sadly done reminiscing some of our favorite TV shows that ended this year, we will be back when we feel whole again.
-->