A Victoria's Secret Model Devon Windsor Apologizes After Comparing Racial Discrimination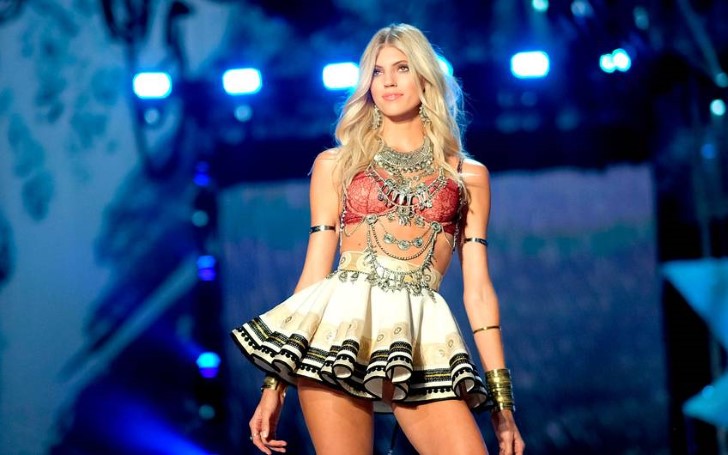 Victoria's Secret model Devon Windsor faced harsh backlash for her tone-deaf comments on racial diversity in the modeling industry.
American model Devon Windsor claimed that the struggles of having blonde hair equate to discrimination faced by women of color in the fashion industry. After receiving backlash over this statement, she subsequently apologized.
During a discussion on diversity and how far it has come, Victoria's Secret model compared the hardship of keeping up her highlights to the racism faced by women of color models.
She made the comment after fellow model Shanina Shaik, whose mother is of Lithuanian descent and father is half Pakistani, half Arab, told how she had been bullied over her skin color.
As a matter of fact, the discussion of diversity came up among fellow models Grace Macary who is of Eritrean descent, biracial model Ashley Moore and Chinese model Ping Hue.
Shanina talked of the need to bring up better representation in fashion. She said:
"I used to get bullied. Because of my skin color, I wasn't gonna be able to do high fashion."
Shaik continued:
"A lot of black girls would have to miss Milan because they weren't able to walk in the shows because they don't want girls of that color."
Speaking to Devon, Ping suggested the issue must be 'super hard to relate to'. However, Devon hit back, saying:
"I literally f*****g went through hell and literally lived in different countries like every other month, and didn't speak that language. I didn't speak Paris, didn't speak Italian. And I did that for like, two years."
She added:
"You know how hard it is to be blonde? I have to get a highlight every month! Do you know how expensive that is?"
A clip of the conversation was filmed as part of E! reality show Model Squad. It sparked backlash on social media and prompted a Twitter apology from Devon.
The model claimed the 'joke' had been taken out of context but said she understood it was an 'incredibly insensitive' thing to say.
She wrote:
"I want to apologise for what I said. It goes without saying that the comments in the show are incredibly insensitive. The majority of the conversation was edited and if a peer of mine wanted to discuss such a serious subject, I would never follow it with a joky… I know the struggle of diversity and inclusion in my business as well as in so many others is not one to take lightly."
Also, read: The Victoria's Secret Fashion Show 2018: Set To Take Place in New York Next Week
-->